Call for fine art/textile artists
Deadline: 31/01/2023 | Country: United Kingdom | Gabriela Boiangiu
Report this?
Call for collaborators: artists: fine artists and textile artists (embroidery preferably, but open minded about suggestions regarding the fabric and techniques used).
I am a fine artist working currently on a project about wild plants or 'weeds' that have medicinal properties. I recycle vintage fabrics, print and use stitch to celebrate these overlooked plants. Deeping into our ancient knowledge and usage of plants, foraging and fostering the use of wild plants, i am creating textile pieces that will feature in fine art exhibitions. Locations TBC.

Currently looking for collaborators who want to be involved practically in producing the artwork, or bringing new ideas to this project

If you are interested, please fill in the application form, with some images of previous work.

Or if you need to, you can email me with questions: gabi_art@hotmail.com

Once the deadline has passed, we will all get together to see how we see the project going forward. There are no specific requirements, this project is self led and artists will engage with the ideas and the other artists if they wish to do so. There is no selection process.
Contact the curator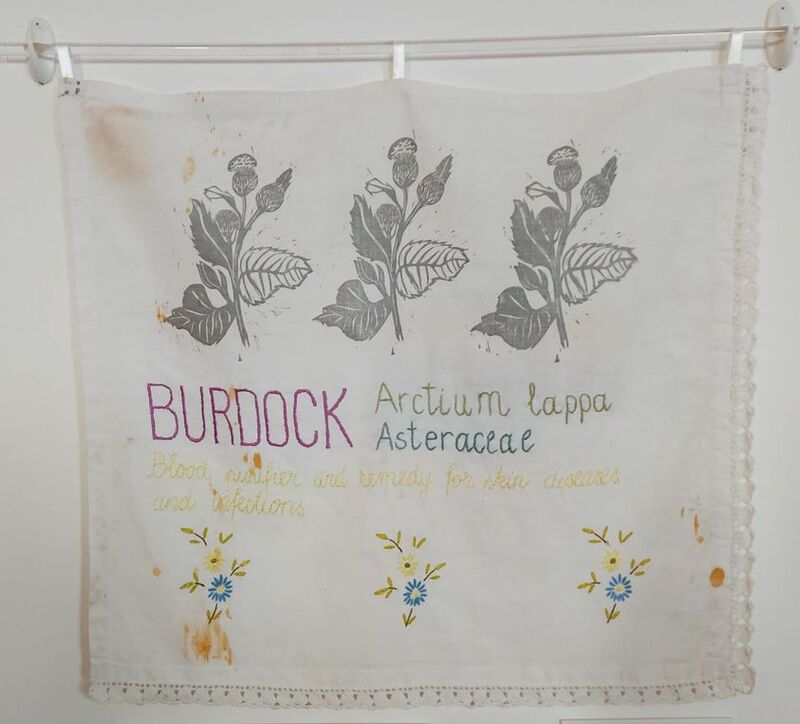 Who is eligible for this opportunity?
Fine artists working with textiles, and textile artists.
When is the deadline?
31st January at midnight
How many works can I submit?
up to 5 images
When is the delivery date?
this project is currently open for suggestions and may take 2 years to completion.
How much does it cost?
basic materials and postage
Are there payments to artists?
No
Is there a private view / opening?
Yes, locations TBC
What publicity will be provided as part of the opportunity?
online publicity
How do you decide on proposals?
There is no selection process, however there will be a discussion with each artist in order to make sure everybody is happy with the arrangements.
What happens if my proposal is chosen?
Start discussions in order to facilitate best collaboration
What kind of proposals are you looking for?
Fine artists or textile artists interested in collaborative work.
You must have an account to send a message to the curator of this opportunity. Registering only takes a few moments. Once registered you'll be able to keep track of all of your submissions and get updates on upcoming opportunities.
Already have an account? You must log in to send this curator a message.
Subscribe to our newsletter
Get the latest CuratorSpace news, updates about new opportunities, upcoming deadlines, and art-related promotions.
Advertisement