Glynne Bulman United Kingdom
I have been involved in producing artwork and in art education for over 35 years. I achieved my degree in ceramic sculpture in 1978 at North Staffordshire Poly, I then moved back to my home in Liverpool and began teaching Art. I moved to Lincolnshire in the 1990s.
From my original roots in ceramics my practice has now evolved to concentrate on painting, drawing and printmaking. My work is mainly figurative and often has a personal reference, particularly looking at the role of older women in modern society. I work in oils, watercolour and a variety of graphite media; in my printmaking I work with lino, dry point, collagraph and mezzotint. My inspiration can come from many quarters and I am enthused by the work of many artists both classical and contemporary. I work with other artists and independently but I always value the dialogue that comes from sharing ideas and artwork with likeminded colleagues. I currently have a number of projects on the go exploring the themes of dementia, memory and personal reflection.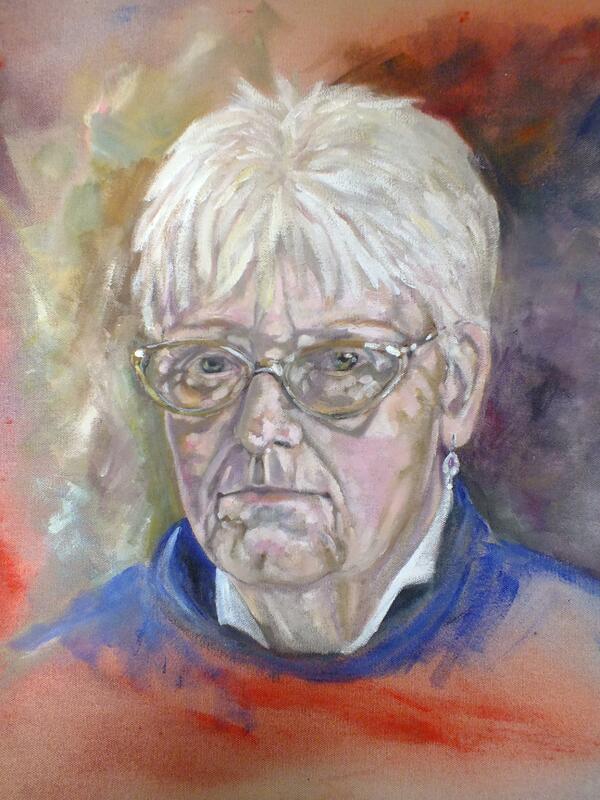 Projects and exhibitions
Details

Hung Drawn and Quartered

27/06/0015 — 01/08/0015

An exhibition with the Vivica group of 6 artist with a joint theme. The theme explored the ancient premise of the Four Humours and each artist looked at different aspects of the theories associated with this theme.

The Steel Rooms, Brigg
Details