Thomas Jack Brown West Midlands, United Kingdom
Thomas Jack Brown is a video artist and creative currently living in the West Midlands, United Kingdom. His current practice is exploring the nature of the reconstructive memory through hand crafting old Super8 negative to form new versions of the images captured.
Thomas Jack Brown utilises a variety of video production processes in order to show his view of a host of human conditions.
Utilising the opportunities and qualities that Super8 film production, post-production and projection provides, he uses traditional methods of negative editing and applying other mediums (paint/ink/bleach) to alter the images imprinted onto the negative. Once the negative is ready, he projects the altered images against different surfaces (walls of different textures/colours, uneven floor surfaces).
If the altered Super8 footage requires further altering, he films the projection of the negative from multiple angles using DSLR's and uses Adobe creative suite to apply digital post production techniques.
From there, the pieces of work will either be distributed via the internet, or if the work has an intended location, the work will have been designed with the projection location in mind and the required technology will be put into place for the predetermined time of exhibition.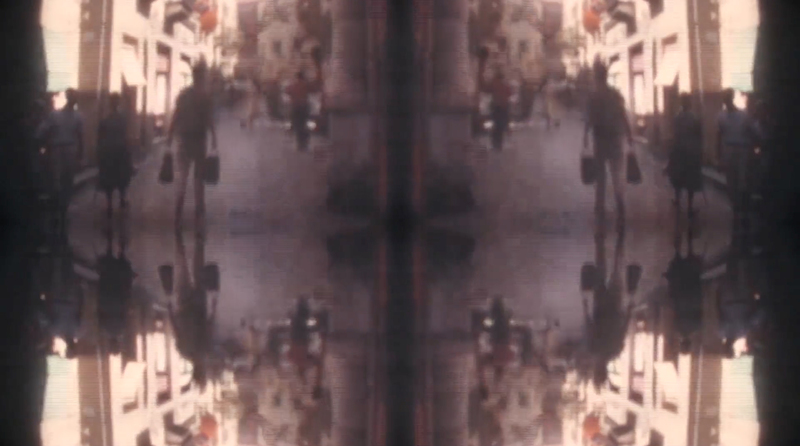 Projects and exhibitions
Details

Solo Exhibition - Heterotopias at The Asylum Gallery

21/02/2020 — 28/02/2020

A one week solo exhibition of a video art installation titled 'Wolverhamptopia', the product of a one-month residency at The Asylum Gallery, Wolverhampton.

The Asylum Gallery, Wolverhampton, Wolverhampton
Details

Light Night Worcester

16/01/2020

A one night event organised by The Arches Project, Worcester on the subject of light and connections. Light Night Worcester contained several audio/visual and interactive installations.

Coffee Dough, Worcester, Worcester
Details

Perspective, Rediscovered

02/07/2019 — 07/07/2019

A week long group exhibition containing work from the class of 2019 Creative Media Masters students from the University of Worcester

The Hive, Worcester
Details