Chris Thomas United Kingdom
I make photographs of natural phenomena, drawn by the interaction of natural light, water and solids, and by natural structures and rhythms. Environments with buildings also fascinate – in rural places, and in cities - their location, materials, structure, geometry. I work in black white, using silver halide film in larger formats. I make fine prints on silver halide paper.
My practice is based out of doors, where I make photographs chiefly, though not exclusively, of natural phenomena. I am drawn by the fascinating interaction of light, water and solid masses, by natural structures and rhythms.
Formerly a professional geologist, my engagement with the natural environment is now motivated more by a deeply rooted emotional response to the world in which I live, rather than one understood by deterministic observation and interpretation. Now older, I find that my practice through photography recapitulates a subliminally-sensed wonder of the natural world I had as a child – something that I now recognise as spiritual – before I was 'educated', when pencil and paper – but now coloured by the perspective of years of outdoor experience. I also find cityscapes and habitations in rural environments. In such places, I am drawn to the structure and arrangement of buildings, to the way they interact with light, to their geometry, and to the place of habitations in landscapes. Much of my work is, of course, a manifestation more widely of the way we, as humans, respond psychologically to the world in which we live.
I use black and white film and silver halide papers to make my pictures. Mainly, I use larger formats, which cause me to work slowly. I seek to make simple, quiet pictures that arise from contemplation of what I see. Nearly all my work is project-based.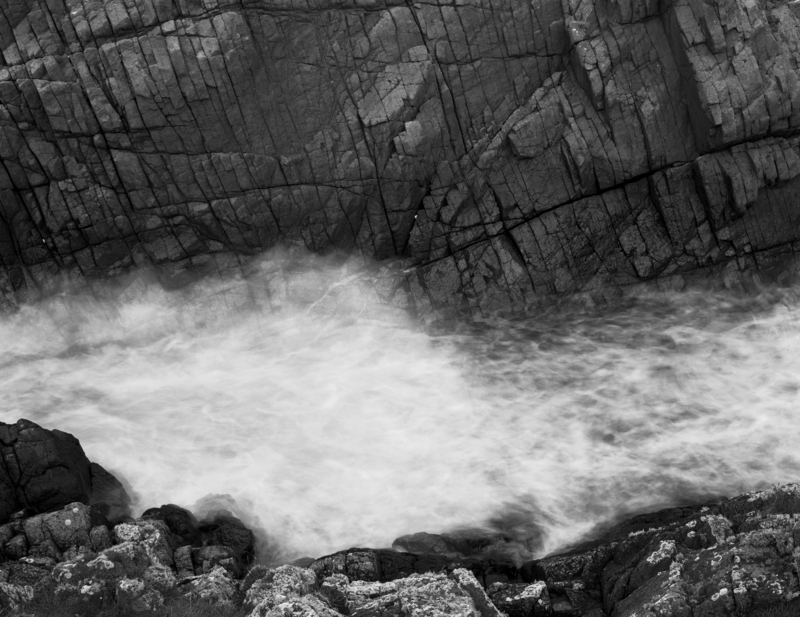 Projects and exhibitions
Details

silva: a meditation of trees and woodland in eleven photographs

20/02/2019 — 24/03/2019

An exhibition of eleven photographs of trees and woodland. Through the exhibition I sought to celebrate trees and woods, and to explore our response to these important living structures and spaces.

John Muir Birthplace Trust Museum, Dunbar
Details