Idit Nathan Cambridgeshire, United Kingdom
Following twelve years as a theatre practitioner (working as scenographer), my current visual practice is often playful and interactive. with a strong interest in memory. I have shown and devised work in the UK, US, Europe, Russia and Israel Palestine.
I currently work as a socially engaged and collaborative visual artist having originally worked in theatre and set design. I have exhibited, performed, collaborated and researched internationally, specifically concerned with memory, personal and collective history and conflict. My practice responds to these sensitive and complex themes with a variety of art forms, and collaborative processes. I have investigated the dynamic interplay between memory, forgetting and erasure in diverse ways devising artists' games, ludic walks and maps as well as producing objects, drawings, photographs, prints, films and texts.
I take play very 'seriously' regarding it as a productively disruptive force that when used in artful ways can engage diverse audiences with some of the most complex contemporary dilemmas such as migration, shifting borders, fluid identities and 'post-truth' discourses. I view play and memory as intertwined, as everyone has recollections of play, even if not entirely positive ones. I have engaged diverse communities and intergenerational audiences / participants across the UK using play in sites such as the National Theatre, Yorkshire Sculpture Park and RIBA, to name but some, and am repeatedly struck by the ways in which people willingly open up, share experiences and actively engage to co-create or inform the production of my artworks, exhibitions and events.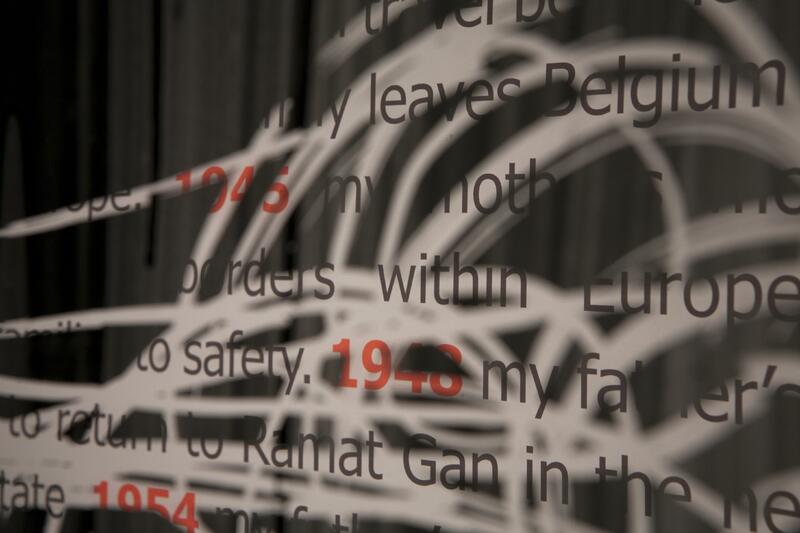 Projects and exhibitions
Details

Art of Play – Residency and commission for Mobile Art Object development

30/05/2018 — 25/10/2019

The project includes the development and production of two editions of mobile art objects (MAO) that solicit audiences' playful, poetic and imaginative interaction with outdoor gallery environments. While based on previous experience with hundreds of UK/EU participants, the MAOs will be participant-led objects, significantly differing from...

[Read more]
Yorkshire Sculpture Park and Furtherfield Gallery (London)
Details

Viewfinder

20/10/2017 — 23/09/2017

In a world shaped by visual information can we trust what we see? In response to the 2017 Festival of Ideas' exploration of the concept of truth, artists Lucy Harris, Idit Nathan and Sarah Wood experiment with optics, scale and perspective to cast light on the contemporary framing of visual evidence.

Cambridge ArtSpace Gallery, Cambridge Festival of Ideas., Cambridge
Details

Metageography: Space - Image – Action

06/09/2017 — 14/10/2017

An Interdisciplinary Exhibition. By Nadezhda Anfalova, Egor Astapchenko, Elena Berg, Irina Filatova, Dima Filippov, Lucy Harris, Valery Klamm, Kollectivnye Deystviya (Collective Actions), Ikuru Kuvadzhima, Ekaterina Lazareva, Mikhail Maksimov, Idit Elia Nathan, Egor Plotnikov, Boris Rodoman, Kirill Savchenkov, Max Sher, Corinne Silva, Evgeny...

[Read more]
Pushkin House, London
Details

One Place After Another

21/10/2016 — 29/10/2016

At the beginning of the twenty-first century in the face of the mass movement of people escaping conflict and environmental catastrophe across the world One Place After Another explores contemporary nomadic experience. Deploying visual art as a form that can transcend borders the exhibition is a response to Cambridge's Festival of Ideas'...

[Read more]
Artspace gallery, Cambridge
Details

Footnotes Playing Dead

15/01/2015 — 14/02/2015

The solo exhibition was inspired by the opening lines of Günter Grass' famously controversial poem What Must Be Said, which considers personal and collective responsibilities in times of adversity and interminable conflict. Grass suggests that by not speaking out against injustice we risk becoming footnotes to historical events . Footnotes...

[Read more]
Standpoint Gallery, London
Details