aqb Artist-in-Residence Open Call
Deadline: 30/09/2023 | City: Budapest | Country: Hungary | art quarter budapest
Report this?
Haggenmacher Brewery in Hungary. As an art center aqb contains ateliers, studios, a gallery, and community spaces. Around fifty Hungarian artists and creative enterprises found their constant base in the reconstructed industrial building complex. In our main non-profit gallery space, aqb Project Space we organize contemporary art exhibitions and art education programs collaborating with curators and other international institutions. Aqb also hosts other types of cultural programs like concerts, performances, readings, film screenings, workshops, and gastronomical events. Since 2013 aqb runs an international Artist-in-Residence program offers accommodation, a private studio, and a pop-up solo show in request.
OUR RESIDENCE PROGRAM
art quarter Budapest's international Artist-in-Residence program hosts the following disciplines:
visual arts

performing art

music and sound art

art theory and curatorial practices

film, photography

literature and translation

architecture
ACCOMMODATION AND STUDIO
Our residence program offers all entering participants a fully furnished private room within a communal apartment located on the aqb premises, as well as a private studio space of around 20 m2.

Studios are assigned based on the project requirements. All studios are heated, have natural light, ventilation, wi-fi and are accessible 24/7. 
OUTCOME
Our aim is to integrate our residents into the local art scene and assist in establishing professional connections that best support their work and career.

The residence program offers possibilities for artists, including corporations, and meetings with Hungarian artists, curators, and art critics.

Upon request, we provide mediation in organizing a solo show or presentation as a closure of the residence period at aqb.

DURATION
1 to 3 months 

PARTICIPATION FEE

The fee for participating in the aqb Artist-in-Residence Program is EUR 850 per month which contains the accommodation at our institution,  studio space, and the provided help for the artist by our team to develop a project idea.

Our program also offers the opportunity to integrate the residents into the thriving Budapest art scene and assists in establishing professional connections that support the artist's work and career development.

Costs of travel, food, insurance, and art supplies are not covered by our institution.

If you are considering applying for a period in 2024, please note that the fee will be increased to 950/month from January. 

HOW TO APPLY

In order to apply, fill in the form on this website with the following information:
A professional CV

A portfolio of related works and projects

A project description that clearly elaborates your residency goals and the work to be created while at aqb

A statement explaining how coming to aqb, to Budapest, or to Hungary is relevant to the development of your project, if so
Make sure you are able to spend at least 80% of your residency time here in Budapest.
APPLICATION DEADLINE
Applications are open permanently and every two months the applicants selected by the curatorial board will be informed. Next announcement of acceptance: 1st October 2023.
Contact the curator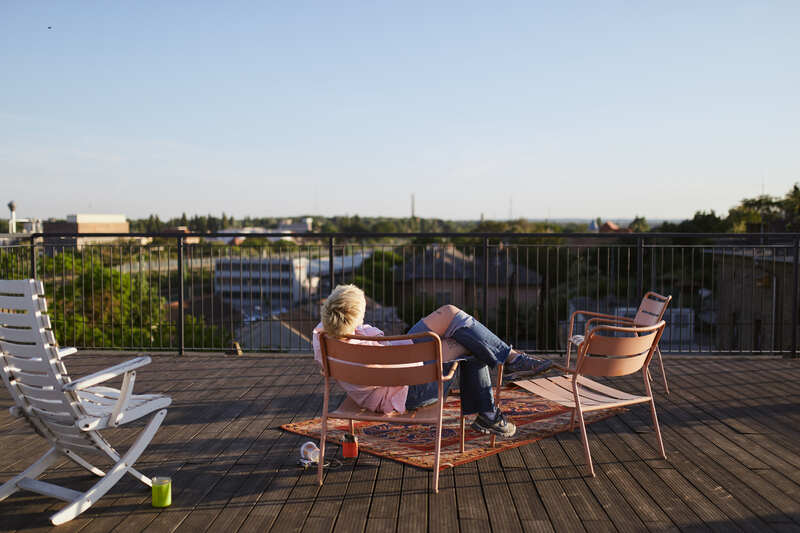 You must have an account to send a message to the curator of this opportunity. Registering only takes a few moments. Once registered you'll be able to keep track of all of your submissions and get updates on upcoming opportunities.
Already have an account? You must log in to send this curator a message.
Subscribe to our newsletter
Get the latest CuratorSpace news, updates about new opportunities, upcoming deadlines, and art-related promotions.
Advertisement