Archipelago - Open Call for Artists Based on Islands in the Mediterranean
Deadline: 18/12/2017 | Venue: St Elmo (old examination centre) | City: Valletta | Country: Malta | Raphael Vella
Expenses paid
Report this?
'Archipelago' by Maltese artist-curator Raphael Vella is a collaborative artistic project that will form part of 'The island is what the sea surrounds', a major international exhibition (opening 24 March 2018) that will form part of Valletta 2018, European Capital of Culture. 'Archipelago' will be shown in an old examination centre in the St Elmo area of Valletta — a venue that is directly linked to the work's concept, which revolves around the relationship between education, aspirations, dialogue and insularity. What is the relationship between island life and success? Do emerging artists living in different islands have similar hopes and challenges?
Artworks are to respond to the following question: Is an island a place one escapes to or escapes from? Emerging artists based on any island in the Mediterranean sea (or have lived on such an island for a sustained period of time) can participate by sending a single, high-quality image with the following specifications: images must be A4 in size (210 x 297 mm) while the image orientation should be horizontal (landscape). Images may be produced in single or combined media such as drawing, photography, collage, digital imagery and text.  Artists are especially encouraged to use text (or combined text/image), which must be in the artist's native language or dialect. Selected images will be printed in the same dimensions (A4) without any changes or cropping and included in a large installation in the exhibiiton at St Elmo in  Valletta. The names of all artists whose works have been included in the installation will be listed as 'participants' in the project.  Selected artists will also be able to participate in a follow-up stage of the project, starting in December, 2017, in which an international dialogue between artists on different islands will be initiated. More information about this stage of the project will be sent to selected artists following the deadline - 18 December, 2017.
Contact the curator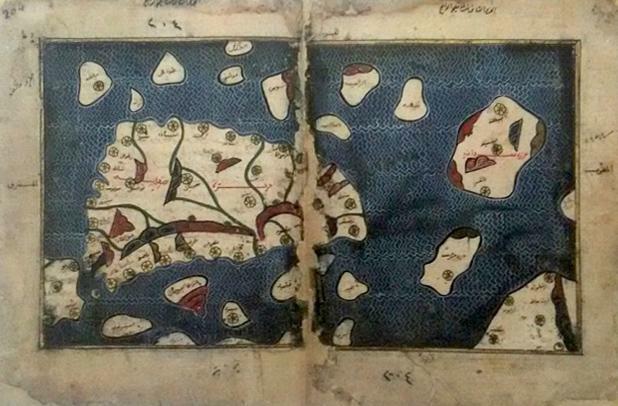 Who is eligible for this opportunity?
Emerging artists based on islands in the Mediterranean (or have experienced island life in the region for a sustained period of time). Indicative age: 20-35 years (though other ages may be considered)
When is the deadline?
18 December 2017
How many works can I submit?
One
When is the delivery date?
18 December, 2017 (The original work is kept by the artist; artists only send a photograph)
When do I need to collect my work?
N/A
How much does it cost?
Participation is free of charge.
Are there payments to artists?
No
What publicity will be provided as part of the opportunity?
The exhibition will be publicised by Valletta 2018 Foundation, a cultural entity that is heading the European Capital of Culture programme in Malta.
Do I need to be present?
No
What happens if my proposal is chosen?
All selected artists are contacted individually by email. They are listed as 'participants' in the project.
You must have an account to send a message to the curator of this opportunity. Registering only takes a few moments. Once registered you'll be able to keep track of all of your submissions and get updates on upcoming opportunities.
Already have an account? You must log in to send this curator a message.
Subscribe to our newsletter
Get the latest CuratorSpace news, updates about new opportunities, upcoming deadlines, and art-related promotions.
Advertisement