Call for London-based artists for Artists Walk 2020
Deadline: 12/11/2020 | Published: 07/10/2020 | City: London | Region: London | Country: United Kingdom | Holly Collier
Report this?
Turn your home windows into a gallery and show off your work to your local community. We're inviting artists, illustrators, photographers, merchandisers and other creatives to 'Bring the Inside Out' and display their work in their windows for all to see and enjoy.
SHARE YOUR CREATIVITY
Whether you're an artist, illustrator, merchandiser, set designer or just an art enthusiast, don't keep your creativity hidden. We have a gallery at our fingertips.

Covid-19 has changed a lot of things. Galleries and events have been hard hit and many opportunities have been cancelled or moved online, and Open Studios are a thing of the past for now.

It's time to fight back, to use what we already have and create a great experience for the community along the way.

WHY GET INVOLVED?
Artists Walk will put you on the map, literally! You will increase your exposure in your local area and the more people know about you, the more people can spread the word, follow you on social media and look out for your next exhibition. You're even one step closer to making a sale!​

Displaying your work in your window is like a small exhibition opportunity. More eyes on your work is always a good thing. Take a look at our website and instagram for some ideas of how you could create a display.

Make connections. You might discover fellow artists and art lovers who are right on your doorstep. It is a great initiative to strengthen the art community in your local area.

£15 BECOME AN OFFICIAL ARTISTS WALK ARTIST
Join our campaign and we will place you on the map for your local community and wider audience to find.

We will link through to your website and share your window on instagram. Provide you with a downloadable poster and show you how to create a QR code to your website. We'll be promoting Artists' Walk in the media and on Instagram.

ABOUT US
Artist Rosha Nutt and Art Marketing Consultant Holly Collier wanted to find a way to bring art out to the local community at a time when it is hard to do so in the conventional way.

Artists Walk aims to bring greater awareness and connections amongst artists and art lovers. It provides a simple, inexpensive way for artists to showcase their work and to increase their exposure to the people around them, who might otherwise not know about them.

For the local community, it's a way to discover the creative people in your neighbourhood and to make your daily walks more inspiring!

www.artistswalk.org
Contact the curator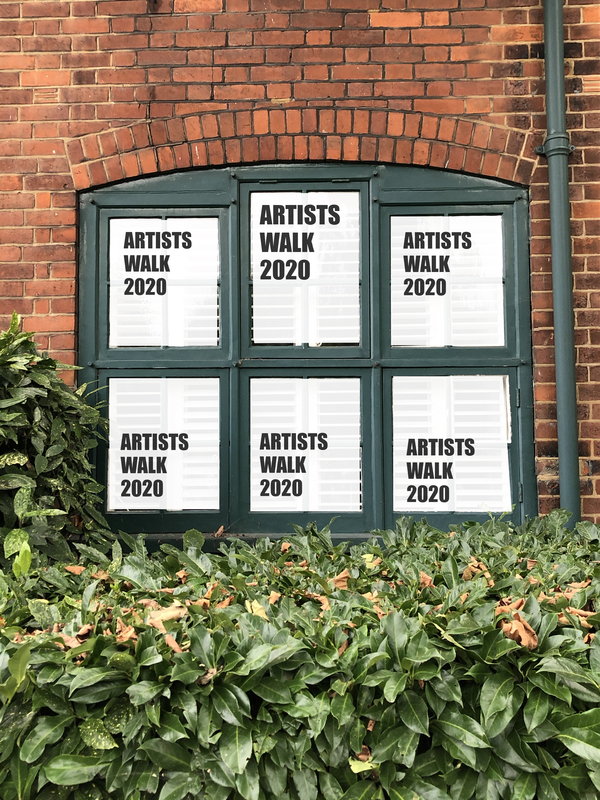 Who is eligible for this opportunity?
Any London-based artist or creative who has a website and can create something to display in their home or studio window that can be seen easily from the street
How many works can I submit?
You decide how many works you can display in your window
How much does it cost?
£15
Is there a private view / opening?
No
What publicity will be provided as part of the opportunity?
We will promoting Artists Walk in local press and on Instagram
Where will my venue be listed?
All locations will be added to our online interactive map
What are the selection criteria?
You need to be based in London, with a website for your art and able to display your art in a window that can easily be seen from the street
You must have an account to send a message to the curator of this opportunity. Registering only takes a few moments. Once registered you'll be able to keep track of all of your submissions and get updates on upcoming opportunities.
Already have an account? You must log in to send this curator a message.
Subscribe to our newsletter
Get the latest CuratorSpace news, updates about new opportunities, upcoming deadlines, and art-related promotions.
Advertisement