Call for Submissions: Six Minutes Past Nine (9'6") Virtual Residency
Deadline: 16/05/2022 | City: Virtual | Region: Nottinghamshire | Country: United Kingdom | Daniel Lingham
Paid opportunity
Report this?
Call for submissions for a virtual residency opportunity centred around moving image and third space.
The moving image mimics and relays the accelerated motion of today's world. It has the potential to not only mirror the present moment, but to reconstitute experience into the digital and the metamorphic. The moving image can look into the future, imagine and reify the movement of signs and symbols existent in our imaginations of what is to come.

Closing date for applications: 16th May 2022

Residency period: 30th May 2022 - 22nd July 2022 (With possibility to extend)

Open call:
We're inviting 1 or more artists or collaborative groups who work with moving image to submit an interest in developing work (new or already created) within an open and experimental digital environment as part of Six Minute Past Nine's exciting 8-week pilot residency.

The work itself does not need to be digitally or technologically focused but we are looking for submissions with a focus of using the space in interesting and experimental ways.

The selected artist or group will receive a digital residency space within the New Art City platform, in which they are free to experiment and explore the use of the space in presenting moving image practices. 

The artist or group's work will be promoted on Six Minutes Past Nine channels and will have the opportunity to publish and promote the final virtual residency space. 

As part of the residency program, Six Minutes Past Nine will invite you to a symposium in the UK in 2022, which will include talks, discussions and screenings centered around moving image and third space opportunities.

Please note that the selected artist or group will not be expected to engage with the residency space for a specific number of hours - it is up to you how you use the space. We are looking for individuals who are passionate about their practice and who will be excited by the opportunity to work within an expansive digital platform as well as helping us to develop and understand artist support needs

About Six Minutes Past Nine (9'6"):
Six Minutes Past Nine is an explorative third space platform which exists to promote radical understandings of the moving image, and aims to nurture and promote ground-breaking moving image artworks through supporting the development of moving image artists and research across the UK and internationally.

About New Art City: 
"New Art City is a virtual exhibition toolkit for new media art with a focus on copresence and experiencing digital art together." More information can be found on New Art City's website.

Selected artist or group will receive: 
A residency space in New Art City for the development of the artist's digital practice (usually costs £15pm).

An artist's bursary of £100.

The opportunity to publish the residency space on the New Art City platform.

Feedback and technical support from Six Minutes Past Nine's project co-ordinator and co-curator.

Technical support from New Art City through their discord channel

The opportunity to network with other UK based and international artists working in moving image. 

Inclusion in the digital programme across social media platforms and the Six Minutes Past Nine website.

Invitation to Six Minutes Past Nine symposium.

The opportunity to be a formative influence on shaping the Six Minutes Past Nine platform for future residencies.

The opportunity to be part of the Six Minutes Past Nine community.
 
Eligibility:
The open call is open to emerging, early career or established artists working in moving image. Applicants must be 18+. Collaborative applications and collectives are also welcome. 

Submissions must be existing moving image works, or proposals for moving image works alongside your existing portfolio. The only requirement for successful applicants is that they have an existing artistic practice which focuses around or includes moving-image.

Inclusion and Diversity:
Six Minutes Past Nine is dedicated to equality and diversity in all aspects of its platform. We encourage submissions from moving image artists of all background, ages, genders, socio-economic backgrounds, ethnicities, religions, sexual orientations, people with neurodiversities and those who identify as having a disability. 

Your information will be kept securely in line with General Data Protection Regulations.
Contact the curator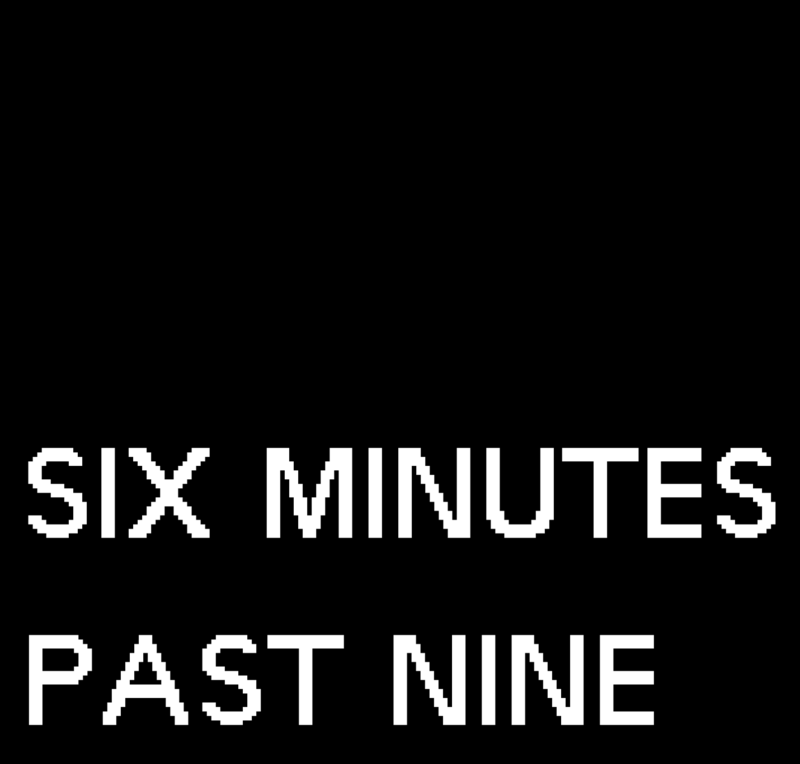 Are there payments to artists?
The selected artist will receive a small artist's fee of £100 GBP.
What happens if my proposal is chosen?
The successful applicant will be contacted by Six Minutes Past Nine confirming your place on the residency.
You must have an account to send a message to the curator of this opportunity. Registering only takes a few moments. Once registered you'll be able to keep track of all of your submissions and get updates on upcoming opportunities.
Already have an account? You must log in to send this curator a message.
Subscribe to our newsletter
Get the latest CuratorSpace news, updates about new opportunities, upcoming deadlines, and art-related promotions.
Advertisement