Report this?
Stay Connected is proud to announce Connectivité, a virtual exhibition in collaboration with The Huts Magazine. We are looking for a range of artists to exhibit in the magazines very first virtual exhibition event.
The Huts Magazine is excited to announce it's very first virtual exhibition Connectivité.

We are looking to exhibit artists whose practice covers all aspects of art, be it experimental, figurative, abstractive etc. to showcase diversity.  The aim of the exhibition is to connect and encourage artists not only to pop out into the limelight, but to also break the four-walls preventing artists from meeting.

The artists we are looking for will consist of self-taught artists and deprived professionals especially from developing and third world countries.

The exhibition will span from 31st May to 26th June, where somewhere in between will be an artist meet session. Bring your creativity and inspiration! We encourage all creatives to get involved and be a part of this new and exciting opportunity of exhibiting artwork and connecting with worldwide artists.

What's Included?
Feature on the Stay Connected website - Included on the website will be images or your artwork, any artist statement you want to include and links to your social media / website.
Promotion via Instagram - your artwork will be shared across the Stay Connected and The Huts Magazine's Instagram account
OneDrive link to high-quality exhibition renders and posters for you to save and share to your friends, family, and followers
360 Virtual Tour - Take a virtual trip around the exhibition space. (works on mobile, laptop/desktop and VR)

If this is something you're interested in, head over to the submission form, we can't wait to see your artwork!

If you have any questions or worries regarding the exhibition, feel free to get in touch, we are here to help.

See you all very soon!
The Huts Magazine and Stay Connected
Contact the curator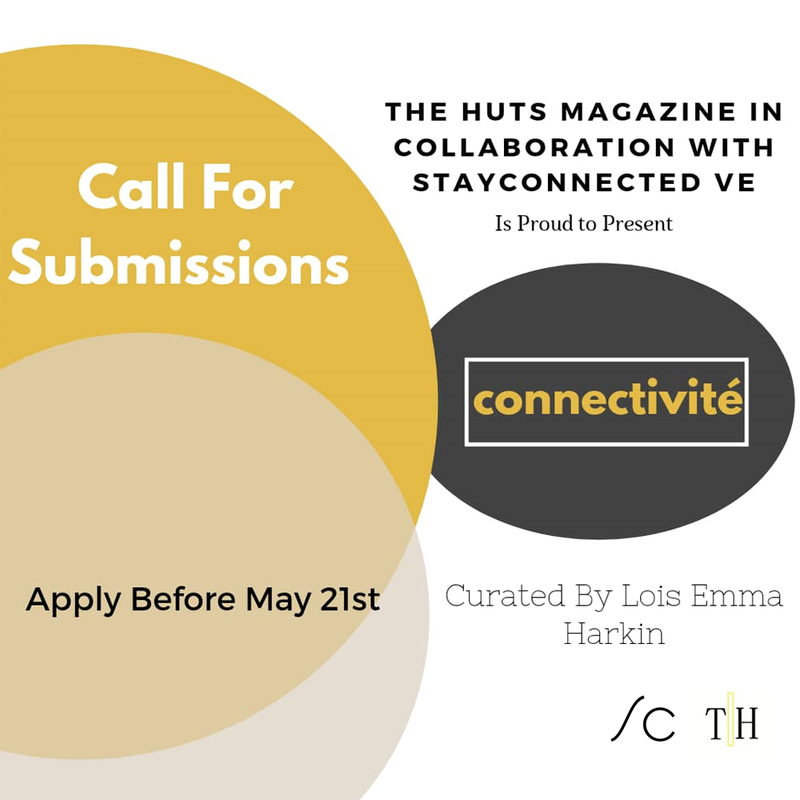 Who is eligible for this opportunity?
All creatives, we want to connect and inspire!
The exhibition will consist of self taught artists and deprived professionals especially from developing and third world countries.
When is the deadline?
21/05/21
How many works can I submit?
You can submit as many artworks as you like but please be aware that it will cost £5 per artwork
How much does it cost?
£5 per artwork
Are there payments to artists?
No
What are the exhibition opening hours?
24/7
What publicity will be provided as part of the opportunity?
Website and social media features on The Huts Magazine and Stay Connected accounts
What happens if my proposal is chosen?
You will be emailed with further information once the deadline has passed
You must have an account to send a message to the curator of this opportunity. Registering only takes a few moments. Once registered you'll be able to keep track of all of your submissions and get updates on upcoming opportunities.
Already have an account? You must log in to send this curator a message.
Subscribe to our newsletter
Get the latest CuratorSpace news, updates about new opportunities, upcoming deadlines, and art-related promotions.
Advertisement