Digital Residencies: the Condition of the City
Deadline: 30/06/2020 | Published: 28/05/2020 | Venue: Edinburgh Printmakers | City: Edinburgh | Region: Midlothian | Country: United Kingdom | Judith Liddle
Paid opportunity
Report this?
Open call for any Scotland-based artists. During the Covid-19 pandemic, Edinburgh Printmakers is offering support to 4 artists at any stage in their careers to research and develop new digital projects.
The selected artists will each be awarded a remote 4 week residency and a bursary of £500 to experiment with digital technologies and new art forms.

With the cancellation of the Edinburgh Festivals, Edinburgh Printmakers is initiating a distanced residency project to reflect our current collective socially and physically distanced situation.

Edinburgh's festivals are unique in the world and make the city a global tourism hotspot. In recent years there has been public debate in Edinburgh about the effects of mass tourism and transient populations in the city, for both the local social fabric and wider global issues.

We would like to invite artists to consider the current condition of the city of Edinburgh and engage with this idea through digital space and web-based practice.

The Residency Opportunities
Edinburgh Printmakers is seeking proposals from artists who are interested in exploring populations, public space and the social, economic and environmental pressures that face the city of Edinburgh.

We are offering:
A four week remote residency beginning in July 2020 including:

£500 bursary for each artist
Creative development support from Edinburgh Printmakers' Programming team
Access to practical and technical support from Edinburgh Printmakers
Support to expand networks and connect with potential project partners
Marketing and support to develop audiences for your work
An opportunity to share new digital work created during the residency in the usual Edinburgh Festival period in August 2020. 

We welcome proposals from artists working with print and photographic practice, digital installations, migratory and viral images, text, performance, video, web archives, apps, and other experimental media. We will also accept proposals from artists who would like to work collaboratively with another artist, with the bursary split between the artists.

Selection
Edinburgh Printmakers is committed to developing and supporting contemporary art practice and critical debate around it. We are accepting proposals from artists at all stages of their development, and we are particularly interested in artists who want to experiment, innovate and extend their practice.

Selected projects will have the ability to be carried out and distributed using formats that can be well-documented, shareable, and accessible to a diverse range of audiences of different ages, gender, cultural diversity, socio economic backgrounds, and ability.

The artists will be selected by the Edinburgh Printmakers Programme team and guest selectors Mark Daniels and Louise Thorton.

Mark Daniels is an Edinburgh-based curator and producer. He trained first in architecture, practiced as an artist, before completing his MA in Art as Environment. He was the inaugural Director at Northern Architecture (1998-2002) and a member of the RSA Art for Architecture panel (1998-2004). He was the International Exhibition Co-ordinator of the 2004 Liverpool Biennial, before curating the f.city (2006) festival in Lancaster, and the sequel Velocity (2007). In 2008 he became Executive Director of New Media Scotland and Chair of the Alt-w Fund. He was made an Honorary Fellow of Edinburgh College of Art in 2017.

Louise Thornton has a background in television and interactive production with a particular interest in developing innovative content for young audiences. She ran Bitesize in Scotland for many years, commissioning and producing games and programmes for kids and teenagers and she is one of the creators of BBC The Social, where she developed new fresh talent and commissioned innovative pan genre shortform content. Her credits include Jamie Genevieve #Unfiltered, The Grey Area, Up for It, Sink or Skim, Lumo and Hings. Louise is interested in developing new talent and younger skewing formats for BBC Scotland's TV and digital platforms, including iPlayer and Sounds.

Deadline for applications: Wednesday 30th June 10.00am
Successful Applicants Announced: Tuesday 6th July
Residency dates: 13th July – 9th August

Please note the short around time between the announcement of successful applications and the start date of the residency.

Please note that our ability to respond to enqueries will be very limited due to staff furlough during the month of June. Thank you for your patience.
Contact the curator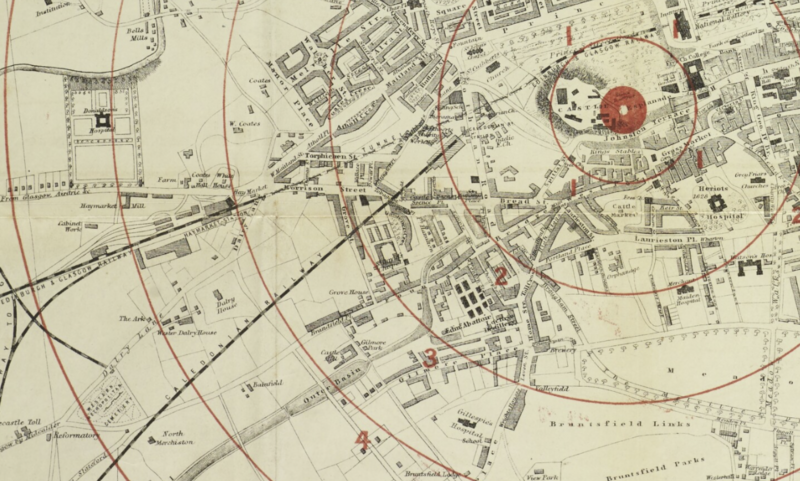 Who is eligible for this opportunity?
Any artist based in Scotland who incorporates digital media into their practice is eligible for Edinburgh Printmakers Digital Residency Programme.
When is the deadline?
The deadline for applications is Wednesday 30th June 2020, 11.59pm.
When is the residency schedule?
We will contact successful applicants on Tuesday 6th July

The residency dates will be 13th July – 9th August

(Please note the short period of time between feedback and the residency)

There must be a element of your residency outputs that is sharable from the close of the residency to the end of August, the usual period of Edinburgh Art Festival, Edinburgh Fringe and Edinburgh International Festival festival.
How much does it cost?
There is no fee to apply or participate.
Is there a private view / opening?
There will be no private view in-person due to physical distancing.
What publicity will be provided as part of the opportunity?
Edinburgh Printmakers and our partners will share your progress and outputs throughout the process of your residency. We want to sing your successes from the rooftops.
How do you decide on proposals?
We will select proposals on their strength of their engagment with the theme, creative use of digital media and the share-ability of proposed work. We are interested in works in print, but this is not a requirement.
What happens if my proposal is chosen?
We will contact you to make arrangements for your residency, to understand how we can best support you and make plans for sharing your work.
What kind of proposals are you looking for?
Your application must contain
- Proposal text (1,000–1,500 characters with spaces)
- Biography (500 characters with spaces)
- Web links
- Uploaded images, moving image and text (10 max)

We encourage you to think creatively about use of your time and suggested work.
You must have an account to send a message to the curator of this opportunity. Registering only takes a few moments. Once registered you'll be able to keep track of all of your submissions and get updates on upcoming opportunities.
Already have an account? You must log in to send this curator a message.
Subscribe to our newsletter
Get the latest CuratorSpace news, updates about new opportunities, upcoming deadlines, and art-related promotions.
Advertisement