Haus A Rest - Writers OPEN CALL - Issue 22 "TIME"
Deadline: 04/02/2022 | Published: 06/01/2022 | Jenna Fox
Report this?
Haus a Rest online Zine - Open call for WRITTEN submissions to Issue 22 "TIME". In this issue, we are exploring the theme of time in your contemporary art practice.
 How do you write about the concept of time and how it affects our lives? Why is it time flies by when we are absorbed in making and at other moments it slows?  How do you feel about the theory that time is not linear or that it is a man-made concept?

"We should not say that one man's hour is worth another man's hour, but rather that one man during an hour is worth just as much as another man during an hour. Time is everything, man is nothing: he is at the most time's carcass."
Karl Marx (1976). "Karl Marx, Frederick Engels: Marx and Engels: 1845-48"

Whether your work explores a moment, tracks time, or explores the lapses in between, we want to see how you have approached it. Does it touch on memory, nostalgia, process, or methods of tracking moments? Is your work time-based, forms a pattern, or uses time-based techniques?  

We want bold, exciting, and challenging writing that explores the topic.

We are media inclusive so please submit whatever form works for you. We can accept films on Youtube and Vimeo.

Your submission should be an exploration and response to this and be part of your current practice and dialogue.
(NO COVID RELATED WORK)

You will need to submit:
1) A good quality piece of writing/ poem/ prose   - images are optional but do add to the peice
2) Three lines of text to explain your concept,  why you made the piece, and any obstacles you had to overcome.
3) Your Instagram name so we can tag you.
4) If you want to join our mailing list - Y / N?

Your work will not be accepted if you do not provide the requested items. If accepted your work will be featured in the Zine,  FB for a least one month, and very likely for several. We do not guarantee to keep your work listed after the issue has ended.

Follow us on:
https://www.instagram.com/haus_a_rest
https://www.facebook.com/haus.a.rest
https://twitter.com/Haus_a_rest
Contact the curator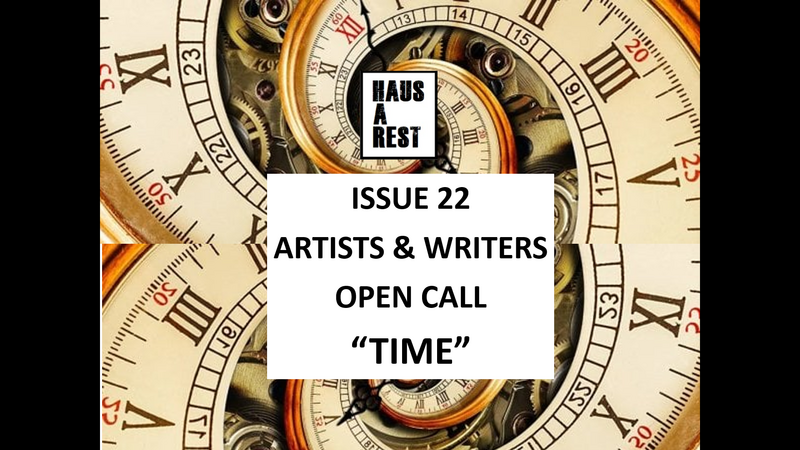 You must have an account to send a message to the curator of this opportunity. Registering only takes a few moments. Once registered you'll be able to keep track of all of your submissions and get updates on upcoming opportunities.
Already have an account? You must log in to send this curator a message.
Subscribe to our newsletter
Get the latest CuratorSpace news, updates about new opportunities, upcoming deadlines, and art-related promotions.
Advertisement