I carried a watermelon
Deadline: 31/07/2017 | Shelf London
Report this?
SHELF is inviting applications from emerging and mid career artists for our 'I carried a watermelon' Instagram residency program which will run through Summer 2017.
Artists will take over the @shelf_london Instagram account for a period of 1 week to showcase a specific project of their own design.  This can be the narration of an idea, evidence of the workings towards which, the documentation of its completion or ideally an amalgam of all three stages of artistic musing.  
We are asking for artists to send their project proposals based on what would be most useful for them to shine a light on.  What would you carry a watermelon for?
If you haven't seen Dirty Dancing then you're lying or a fool.  Remember Jennifer Gray and the watermelon?? This could be you, swaying in the heat of the moonlight, POISED to saunter down the path at kellermans READY for your showcase and adoration. 
This is access to the party.
This is the potential to blurt out what terrifies you.
This is us asking you to take a risk, to show up and DANCE 
#nobodyputsbabyinacorner
#icarriedawatermelon
#shelfie
DEADLINE FOR APPLICATIONS: 31.07.2017 (midnight)
Because of our limited resource only selected Artists will be notified at this time. Please don't be put off if you don't hear back - we will keep your details logged for future projects.
Contact the curator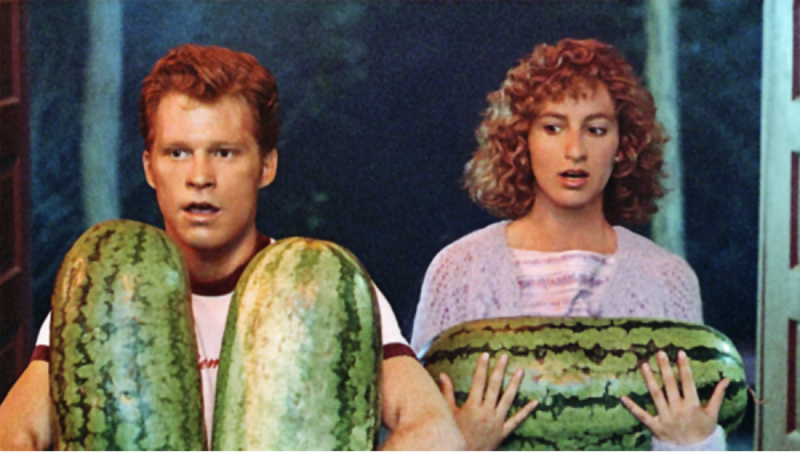 Who is eligible for this opportunity?
emerging and mid career artists
When is the deadline?
31.07.2017 (midnight)
How many works can I submit?
Just one: The project that you propose to submit can be in its infancy, or near completion. Preferred candidates will consider how they will document this in a varied and interesting manner.
When is the delivery date?
We will release selected artists in early August. We will then discuss with candidates the dates that they will start their residency over Summer 2017
You must have an account to send a message to the curator of this opportunity. Registering only takes a few moments. Once registered you'll be able to keep track of all of your submissions and get updates on upcoming opportunities.
Already have an account? You must log in to send this curator a message.
Subscribe to our newsletter
Get the latest CuratorSpace news, updates about new opportunities, upcoming deadlines, and art-related promotions.
Advertisement