(Im)Material
Deadline: 30/11/2021 | Published: 26/10/2021 | Region: North Yorkshire | Country: United Kingdom | Curating Futures - Online Creative Community
Report this?
(Im)Material - Exploring the tangible and intangible concepts surrounding materials.
Curating Futures - Digital Creative Community is a multi-disciplinary group of creative individuals from around the world brought together by their passion and devotion to the ever-evolving creative sector. We are passionate about art, creativity, culture, and sustainability; together, we work to learn new skills, gain new experiences, and seek new inspiration.

Within our community, we collaborate, share ideas, and support one another to produce exhibitions, workshops, publications and online events.

(Im)Material explores tangible and intangible concepts surrounding materials. Through the months of October and November, Curating Futures will be accepting submissions for the theme of (Im)Material. We are looking for creatives from all backgrounds to collaboratively work with us to generate what materials means to you.

In December, we will invite you to work collaboratively with us in online discussions to develop the theme of (Im)materiality. Within these sessions, we will generate and share ideas to build an exhibition and publication. By the end, we will have a beautiful and insightful virtual exhibition designed and filled with your artwork that celebrates the theme of (Im)Material and, a publication dedicated to the theme which will have artist profiles, essays and Q+A's inside.

What you can submit: 
Artwork - Artworks submitted must respond to the theme of material (this can be anything you interpret this as).

Writing - A publication will be designed and published by Curating Futures to celebrate (Im)Material. Inside will feature a selection of artist profiles, Q+A's and excerpts. If you have text to submit please give a brief outline or example in your submission form. 

What you get:
Each participant will receive a warm welcome to the Curating Futures community. Being a part of the community generates a range of benefits such as: 

- Feature on the Curating Futures website 
- Exposure and feature on the Curating Futures Instagram 
- General exposure and promotion
- Access to the Curating Futures resource hub 
- Group discussions 
- Exhibition opportunities
- Publication/blog opportunities 
- Opportunities to host or take part in workshops

If you would like more information regarding this open call, please don't hesitate to get in touch.
Submission fees
The following submission fees apply to this opportunity.
The appropriate fee will be payable using a debit or credit card after the submission has been completed. Contact the curator if you have any questions about the opportunity or the submission fee, or email help@curatorspace.com if you have any questions about the payment process.
Contact the curator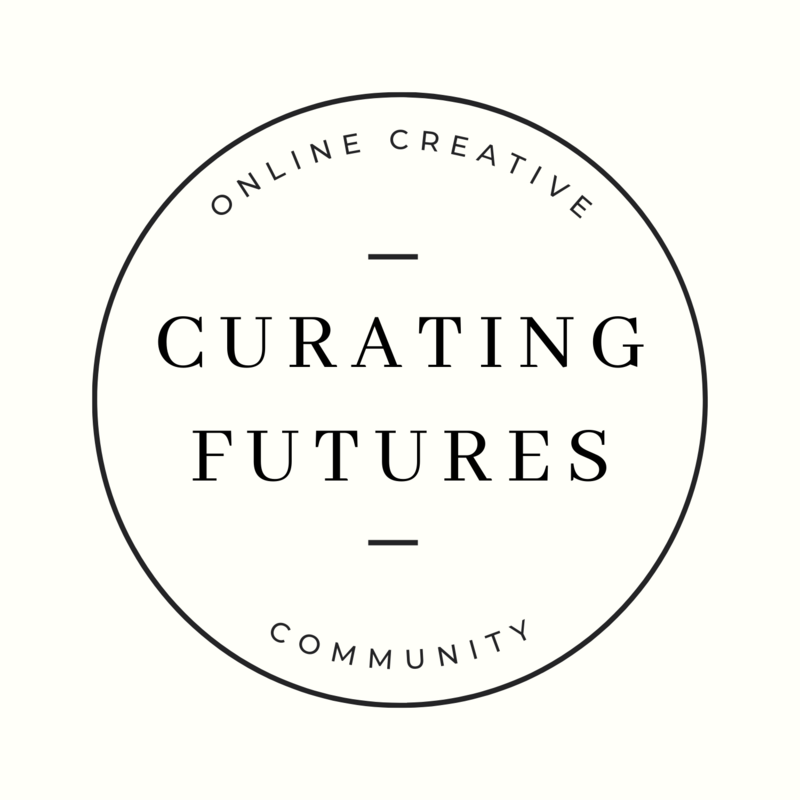 Who is eligible for this opportunity?
We invite everyone and anyone to apply
When is the deadline?
Tuesday 30th November 2021
How many works can I submit?
You can submit as many works as you would like to however, please note that it is £5 per submission. I if you would like to submit more than one artwork, please complete "x" amount of submission forms.
When is the delivery date?
All material should be sent to Curating Futures before Tuesday 30th November.
How much does it cost?
£5 per submission
Are there payments to artists?
No
Is there a private view / opening?
The exhibition will potentially have a private viewing. This will be discussed with the Curating Futures community for this exhibition and be decided as a group.
What are the exhibition opening hours?
24/7 (virtual Event)
What publicity will be provided as part of the opportunity?
Website, Instagram and publication
How do you decide on proposals?
Submission must respond to the theme of material or immaterial practice.
What happens if my proposal is chosen?
You will be contacted directly by the Curating Futures team
You must have an account to send a message to the curator of this opportunity. Registering only takes a few moments. Once registered you'll be able to keep track of all of your submissions and get updates on upcoming opportunities.
Already have an account? You must log in to send this curator a message.
Subscribe to our newsletter
Get the latest CuratorSpace news, updates about new opportunities, upcoming deadlines, and art-related promotions.
Advertisement