Light Night Leeds 2015 - Open Call for Projects
Deadline: 30/06/2015 | City: Leeds | Region: West Yorkshire | Country: United Kingdom | Leeds City Council
Report this?
Artists and arts organisations are invited to submit project proposals for the Light Night Leeds 2015 festival programme. For our 11th annual festival we are looking for high quality, visually engaging work which responds to the UNECSO International Year of Light, and celebrates and showcases the diversity of artists and art forms in the city. We are interested in programming a wide range of events and activities including light projections, installations, exhibitions, dance, music and street performances. There are two different open calls this year, one for established professional artists, and the SHINE programme for new and emerging artists.
About Light Night Leeds
Light Night Leeds started in 2005 and is an annual multi-arts and light festival which takes place on one Friday night in October at multiple venues across Leeds city centre.  It's a celebratory night for the huge range of diverse and thriving creative activity taking place in Leeds all year round, and gives local people and visitors to the city free access to art and venues that they might not normally see.  Light Night is a great opportunity for artists and arts organisations to change the dynamics or perceptions of the city centre at night, and the festival motivates people to "come to town" by offering different events, exhibitions and shows from a variety of artists and performers.  In 2014 approximately 50,000 visitors attended 67 unique events across 33 different venues.
The 11th Light Night Leeds festival will take place on Friday 9th October 2015 and will kick off a weekend of events celebrating the opening of the British Art Show 8 at Leeds Art Gallery.  We aim to host approximately 50 outdoor and indoor free activities open to the public, with the core programme happening between 6pm -11pm.  2015 is the UNESCO International Year of Light and Light Based Technologies so we are asking Light Night artists to respond to the theme of light in its broadest sense, which could include the creative use of light in art and culture, light in science and technology, light in life, light in nature, and light sources of the world.  Artists can also choose to reflect on the city of Leeds whether it be current, historical, or imagining Leeds into the future. 
Light Night wants to showcase the diversity of work being made in the Leeds area and beyond, and provide a platform for artists at different stages of their careers.  We will accept submissions from a range of artists including professionals, students, graduates, and emerging / new artists via two different schemes: 
Established Artist Call Out
Established artists and arts organisations are invited to submit their proposals for projects across a range of art forms including dance, film, music, visual arts, installations, projection mapping and street performance.  Light Night will commission up to 15 pieces of work through the open call, and each successful artist will receive a bursary of £500 and up to £300 for materials.  Please read the information and FAQs before submitting your application.  The deadline for submissions is 5pm Tuesday 30th June 2015. 
SHINE – Emerging Artist Programme
We are pleased to announce that we will be supporting 5 new and emerging artists to participate in this year's event. The SHINE programme is supported by Arts Council England and aims to identify, nurture, and develop new talent, giving emerging artists the opportunity to exhibit/perform and have their work seen by the public in Leeds on Light Night. The SHINE programme will offer bursaries of £350 per artist to realise their idea plus up to £300 for materials. As well as financial support, each artist will receive support and mentoring from the Light Night Producer, Production Manager, Festival Programmer, their exhibiting venue, the marketing team and other SHINE artists.  SHINE participants will also be given training in setting up as a professional artist with workshops in areas such as marketing, finance, technical, administration and event management.
To be eligible to apply to the SHINE programme you must be an artist who has not exhibited/performed professionally or been a lead artist at a previous Light Night Leeds event.  In addition, our ambition is for one or two artists from the SHINE programme to be selected to showcase their work as part of the Illuminating York Festival from 28th – 31st October 2015. Please read the information and FAQs before submitting your application.  The deadline for submissions is 5pm Tuesday 30th June 2015. 
Useful Information
What can you create?
Light Night Leeds is a great opportunity for artists and performers.  Whether you just want to show the public your skills, try something new, or use this event as a launch pad for your 2015-16 season, we want to hear from you!  Proposals can be for any art form including light projections and installations, sculpture, visual arts, performance, music, dance and street entertainment.  We are especially interested in interactive or participatory work, and activities or events which are accessible to families.
What locations can you use?
We want Light Night events and activities to be concentrated in Leeds city centre so audiences can easily access your work during the festival.  Work can be exhibited or performed outdoors in the streets or on one of the city's designated events spaces, or indoors in public, civic or commercial buildings.  In your application please specify a particular location you would like to use, or tell us the type of space required for your work and we can suggest suitable spaces.
How we assess your application
The Light Night Festival Producer and Programmer will assess all applications and curate a mixed programme based on the submissions received.  The aim is to ensure a variety of high quality work and the best experience for artists, audience members and venues.  They will assess the applications based on 4 areas:
·         Artistic quality – the strength & quality of the idea and the artist's previous work
·         Public engagement - who is it aimed at and how the public will engage with it
·         Financial viability – can the activity be delivered effectively within budget?
·         Project management - can the piece be created within the time available and is there a suitable space for the activity?  If it is exhibited / performed    outdoors what is the wet weather contingency and can the work be delivered for a minimum of 5 hours?
When will you find out?
The deadline for submissions is 5pm Tuesday 30th June 2015.  We will review applications and arrange interviews and site visits where applicable with artists and venues over the following 7 days.  We aim to let all applicants (successful and unsuccessful) know by Friday 10th July 2015.
Things to consider when completing your application:
·         Be clear about your project aims and the artistic idea behind the work.  How can you demonstrate quality through examples of your previous work?
·         Be specific about who your work is aimed at.  Can the public engage with your work in an interactive or immersive way? What do you want the audience to get out of your work, and what impact will it have?
·         Demonstrate how your project can be realised for the budget available. If you require match or additional finance for your project let us know which funding schemes or sponsorship you plan to apply for.  (Please bear in mind that Light Night is partly funded through Arts Council England and you therefore may not be eligible for additional funding through any of their schemes.)
·         Give a clear indication of how your project will be managed from start to finish including the venue you plan to use and how work will be delivered on the night.
Timing
The aim is to start the majority of Light Night activities at 6pm and finish at 11pm.  You will need to be able to either perform a short durational piece which can be repeated over 5 hours (with suitable breaks) or have your installation or exhibition functioning for the full 5 hours.  Due to the nature of the event you will also need to consider your get in and out plans as many venues are only available on the day.
Examples of activities which have worked well in previous year:
Projection mapping                                        Sculptures                                       Story telling
Choirs                                                          Photography exhibitions                    Trails around the city
Interactive children's activities                        Light Installations                             Dance performances
Finance
Successful applicants will receive an artist fee of £500 and a bursary of up to £300 for materials, and for the SHINE programme an artist fee of £350 and a bursary of up to £300 for materials.  If needed you can apply for match funding from other sources such as Leeds Inspired, and we can support you with any applications you make.  Funding will be given to artists based on the quality of their idea and will need to include all technical, installation and material costs. We will not fund accommodation, food, general overheads, parking, and personal travel.
Terms and conditions
By applying to be an artist during Light Night you agree:
·         Your project/activity will be ready for exhibition / performance on Light Night 2015.
·         You can provide evidence that the work is deliverable within the timescale of the programme and will be delivered on budget .
·         If it is an outdoor activity is sufficiently weatherproof to withstand outdoor autumn conditions, including wind and rain.
·         If your activity is interactive, it will be is sufficiently strong enough to withstand large audiences.
·         To attend marketing, production meetings and site visits where reasonably required.
·         To source appropriate permissions and licences for the use of non-Leeds City Council spaces.
·         Have relevant Public Liability Insurance for your activity.
·          To support the Light Night marketing campaign, supplying copy and images as and when required and utilise social media and blogging as well as being available to give interviews to the press and media.
Support
If your application is successful the Light Night Team can offer you:
·         Production advice and practical support, including technical support where suitable.
·         Health and Safety management.
·         Site security, staff and volunteer stewards.
·         Project PR and marketing including all promotional materials and special events.
Key Dates
Deadline for applications - 5pm Tuesday 30th June  
Applicants informed if successful - Friday 10th July
Marketing deadline for copy and images - Monday 20th July               
All Artist H&S Documentation submitted for review - Monday 31st August
Light Night programme / website launch - Tuesday 1st September
Light Night Event - Friday 9th October
Contact the curator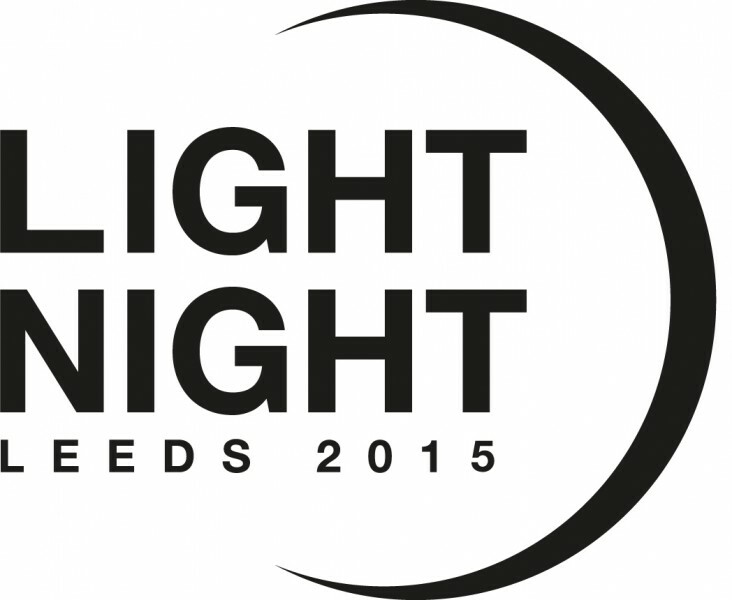 Who is eligible for this opportunity?
There are 2 different open call outs running this year. If you are a professional artist (or arts organisation) who has exhibited/performed before, please apply to our established artist call out. If you are a new or emerging artist who has not previously exhibited/performed publicly or at Light Night you will only be eligible for our emerging artist programme, SHINE.

Artists who have previously had work exhibited / performed at Light Night Leeds are eligible to apply with a new piece of work. Light Night will not re-consider proposals which have previously been submitted and been unsuccessful.
When is the deadline?
The deadline for submitting applications for both Light Night schemes is 5pm on Tuesday 30th June 2015.
Can I show work which has already been completed?
We prefer to commission work through the open call which is made specifically for Light Night, but we are also open to considering pre-existing work. However, we would prefer not to programme work which has already been exhibited in the same format in the Leeds area.
Do I have to be based in Leeds to apply?
No. Applications are open to everyone, locally, nationally and internationally. However, as we want to celebrate and showcase work from Leeds, we expect many of our artists will be Leeds based.
If I am successful in my application, what else will I be expected to do / submit?
You may be asked to attend an interview before you are given a final decision on your project.

If commissioned you will need to send us text and images by the copy deadline to ensure your project information is included in the Light Night programme and other marketing.

It is very important for you to attend a site visit for the location you are planning to use and conduct a risk assessment. You will need to submit your risk assessment and any supporting documentation required by the H&S deadline.
I have a great idea but am unsure how to make it happen.
Consider applying to the emerging artists programme, SHINE. This allows us to give you additional support to realise your project if you are inexperienced at exhibiting. The Light Night team do have technical experts on hand to help with the 'how do I..?' questions and they are very approachable.
Can you provide me with free parking or arrange delivery of my exhibition?
The Light Night team is unable to provide parking in the city centre or arrange collection of any exhibitions or equipment, please factor this into your plans before applying to Light Night.
I want to place my work outside but I need to power electrical equipment.
The Light Night team can site your work in an outdoor space with access to power but all electrical equipment needs to be under cover [inside a marquee or weatherproof structure] or it needs to be IP rated equipment designed for outdoor use.
Can I use projectors/dvd players/etc. belonging to Light Night?
The Light Night team do not have any equipment available for artist's use. You need to factor hiring everything you need into your budget.
You must have an account to send a message to the curator of this opportunity. Registering only takes a few moments. Once registered you'll be able to keep track of all of your submissions and get updates on upcoming opportunities.
Already have an account? You must log in to send this curator a message.
Subscribe to our newsletter
Get the latest CuratorSpace news, updates about new opportunities, upcoming deadlines, and art-related promotions.
Advertisement