Light Night 2015 - Volunteer Opportunities
Deadline: 18/09/2015 | Venue: Leeds City Centre - Various | City: Leeds | Region: West Yorkshire | Country: United Kingdom | Leeds City Council
Report this?
Light Night Needs You! The Arts Development Team at Leeds City Council are looking for volunteers for the next annual Light Night Leeds festival which will take place 6pm – 11pm on Friday 9th October 2015.
Light Night is a multi-arts and light festival which takes over Leeds city centre on one Friday night. The city's arts and cultural venues open their doors late into the evening, and artists transform indoor and outdoor spaces into exciting, interactive works of art. It is a celebratory showcase for the huge range of diverse and thriving creative activity taking place in Leeds all year round, giving people free access to art and venues that they might not normally see.  In 2014 approximately 50,000 people attended 67 unique events and performances at 33 different venues.
Being such a large city-wide event, which is increasing in popularity year on year, Light Night relies on a large number of staff and volunteers.  We want to ensure artists and audiences come away from the event having had a great experience, and our volunteers are essential in helping Light Night run smoothly and in creating a fun and exciting festival atmosphere. 
We have various roles available: Artist Support Assistant, Visitor Assistant, Market Research Assistant and Photographer / Videographer.
Light Night  Volunteer Roles
Artist Support Assistant (shifts between 10am – 12 midnight)
As an Artist Support Assistant you will be available to offer the artists and community groups taking part in the night a hand in delivering their projects. This is great for people interested in working with artists or interested in the production side of things.
You will be needed to help set up artwork / installations or performances spaces and take down / pack away equipment.  You may be required to assist audience members in interacting with the piece or getting to their seats, helping to organise any queues, counting and estimating audience numbers across the night and asking audience members for their e-mail addresses so feedback surveys can be sent to them.
Visitor Assistants (shifts between 5.30pm - midnight)
A Visitor Assistant is a varied role. You will be assisting the public to make the most of their evening enjoyably and safely. You may be based outdoors, at key transport links to give visitors event brochures, provide directions and information and answer programme based questions. You may be based indoors assisting the artists on the night, sit with the art project, answer questions about the work, communicate back to the core team any issues, assist audience members in interacting with the piece or getting to their seats, helping to organise any queues, counting and estimating audience numbers across the night.  This is a great option for people looking for experience in event management or customer service.
Market Research Assistant (shifts between 6pm-11pm)
To help us improve Light Night each year we need to get a good understanding of what our visitors think about the event and this is why the role of Market Research Assistant is so important.
You will be asking audience members to undertake feedback surveys on the night and asking people for their e-mail addresses so feedback surveys can be sent to them after the event. You will need to be confident to approach a wide range of visitors to gather feedback information. People may wish to fill out a survey themselves or for you to fill it in for them. We may look for some audience members to be case studies and this would require gathering more detailed information on the night. We may also ask you to note down any verbal feedback or quotes given to you by audiences, venue staff or artists.
Photographers /Videographers (6pm-11pm)
This role is great for anyone interested in, or pursuing a career in, photography, photographic journalism, documentary, or film production. You must have proven experience and skills in this field and you will work with the team on capturing the event through still or moving images. These may be used after the event online or in publications. Please be aware that we cannot pay for the use of photographs or footage, as we have professional photographers working at the event. But we will ensure that all photographs and video clips used are credited, so it is an ideal opportunity for professional development and building up your portfolio.
Please note: All members of the Light Night volunteer team will need to become well acquainted with the festival programme and be prepared to answer general visitor queries such as the location to the nearest toilets etc. You will be representing Light Night and Leeds City Council and we expect you to interact with artists, staff and the public in a professional and friendly manner.
Other volunteer roles
If you would like to volunteer for longer, perhaps to gain more work experience and insight into behind the scenes of a large arts event then do let us know. We may be able to accommodate volunteers in the lead up to the event or in the post event clear up and evaluation stages. These roles could include tasks like distributing marketing materials, helping out in the office with the Arts Development team or working with the Production Manager and technical team.
There is a space where you can state your interest in additional volunteering in your application and do let us know if there are specific areas of experience you are looking to gain as we will try to accommodate requests.
Benefits and Training
All volunteers will be required to attend a briefing session at Leeds Town Hall on the evening of Monday 5th October.  During this time you will meet your Zone Manager and we will give you the training required to fulfil your role.  We'll provide you with lots of information so you are clear on what is expected of you on the night and so you feel confident in answering questions from members of the public. 
Following the event volunteers will be able to request a reference to confirm their participation and role duties that can be used to help future work or volunteering applications.
Unfortunately we are unable to pay any expenses to our volunteers. 
Contact the curator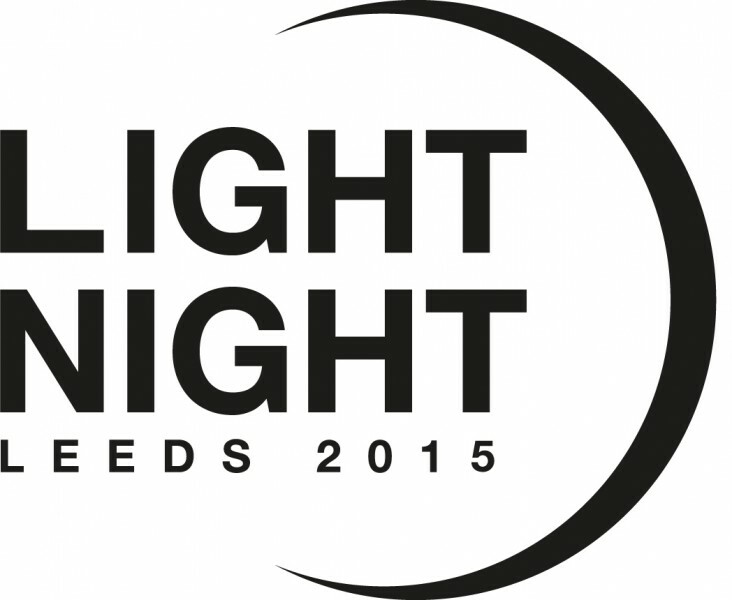 Who is eligible for this opportunity?
We will accept applications from anyone over the age of 18. Applicants will be contacted by phone for an informal chat about their relevant experience. Volunteers will also need to be available to attend a compulsory training session at Leeds Town Hall on the evening of Monday 5th October.
When is the deadline?
We will accept applications up until 1st September 2015. Recruitment will end once volunteer positions have been filled so please submit your applications as soon as possible to avoid disappointment.
Do I need to have any particular skills in order to apply to volunteer?
If you have read through the volunteer roles information above and feel like you would be able to do fulfil one of them then we want to hear from you! Prior experience is helpful but not essential and we ask that you bring to your role an enthusiasm for Light Night and be flexible to help out where required.
How much of a time commitment will volunteering be and will I be able to have a break?
You will need to attend a briefing session on the evening of Monday 5th October, and be available to work on the evening on Friday 9th October. Some roles will require being available during the day in the lead up to the event. We hope most of our volunteers will be available to work with us for the whole of Light Night, but if for a particular reason you are not able to volunteer for the full duration we can allocate people to particular shifts. Please let us know about your availability in your application form.

During Light Night you will be allocated a break during which time you may want to have a look around other areas of the event. The break will be at a time arranged with your Zone Manager.
What is the dress code for volunteers?
Volunteers will be given a Light Night reflective vest to be worn visibly over the top of any jumpers, coats or hoodies. Please wear comfortable shoes and preferably smart casual clothing in dark colours with no large designs, logos, rips or tears. We will have a supply of plastic ponchos in case of rain, but we recommend you bring your own waterproof jacket in case of wet or cold weather.
What supervision will there be available for me?
During the night you will be allocated a Zone Manager who will be responsible for a group of staff and volunteers. They will be available nearby to answer any questions you may have. Volunteers will not be working alone, there will always be someone else around, either a Support Worker, another volunteer or an artist running an event.
What if a member of the public asks me a question that I do not know the answer to?
Don't worry, just let them know that although you're not sure, you can ask someone else for them. On the night there will be Zone Managers and Support Worker allocated to each area as well as event management staff from the Arts Development team available to answer queries.
Does the location have disabled access?
Yes, most Light Night venues are fully accessible.
How can I find out more about Light Night?
The 2015 Light Night programme will be available in print and online at the beginning of September. You can find see information from our 2014 programme at www.lightnightleeds.co.uk
You must have an account to send a message to the curator of this opportunity. Registering only takes a few moments. Once registered you'll be able to keep track of all of your submissions and get updates on upcoming opportunities.
Already have an account? You must log in to send this curator a message.
Subscribe to our newsletter
Get the latest CuratorSpace news, updates about new opportunities, upcoming deadlines, and art-related promotions.
Advertisement