Matriarchal March 2, with Mopomoso TV
Deadline: 01/03/2022 | City: Online | Country: United Kingdom | Maria Sappho
Report this?
Mopomoso TV are looking for 3-5 minute audio-visual works which have a core of free improvisation. Works to premiere in the March episode: Matriarchal Mopomoso, which will be all about celebrating those who identify as women, trans and non-binary in free improvisation.
All you need to do is send us a 3-5 minute audio-visual work, filmed in landscape (not portrait!). The selected works will premire on the March Matriarchal Mopomoso episode on 20th March 2pm GMT.  

About Mopomoso TV:
Mopomoso TV is an online digital broadcaster. Mopomoso TV is the sister project of the live Mopomoso events which happened monthly at the Vortext in London before the pandemic. It is the longest running unbroken series for promoting improvised musics in the UK and was founded in 1991 by guitarist John Russell and pianist, trumpeter and composer Chris Burn.

Mopomoso works to promote freely improvised music in all its forms and where applicable collaborations with other related forms. From the outset the aim has been to present the music on a local, regional national and international basis and to involve relative newcomers as well as more established musicians.

In response to the global pandemic COVID-19 Mopomoso moved it's concert series online and started Mopomoso TV initially with a series of monthly digital streams. The Mopomoso team recognised the importance of continuing this music as both an artistic and a community need.

Run by a team of volunteers we hold a passionate belief that improvised music, sometimes called free music or free improvisation offers many exciting opportunities both to players and listeners alike. 

WHAT IS FREELY IMPROVISED MUSIC?
You know what, we don't really know either. Freely improvised music is what you make of it, it is spontaneous, wild, adventurous and deeply unique to everyone a part of its magic. John Russell describes it as:
"I tend to like to see it as a contemporary chamber music. It takes its influences from the whole world of music development - from jazz and contemporary written music, from folk music... You've only got to look at the people in the group, listen to a little bit of what they're doing, then your uniqueness comes out. And that's part of what this music should be. It should be about everybody having their own unique story. It is also unique amongst all musics in that the listener discovers the music at the same time as the musicians. Free music is about family. It is about strong communities which work from the ground up."

We look forward to watching your films, be free!
The Mopomoso volunteer team 
Contact the curator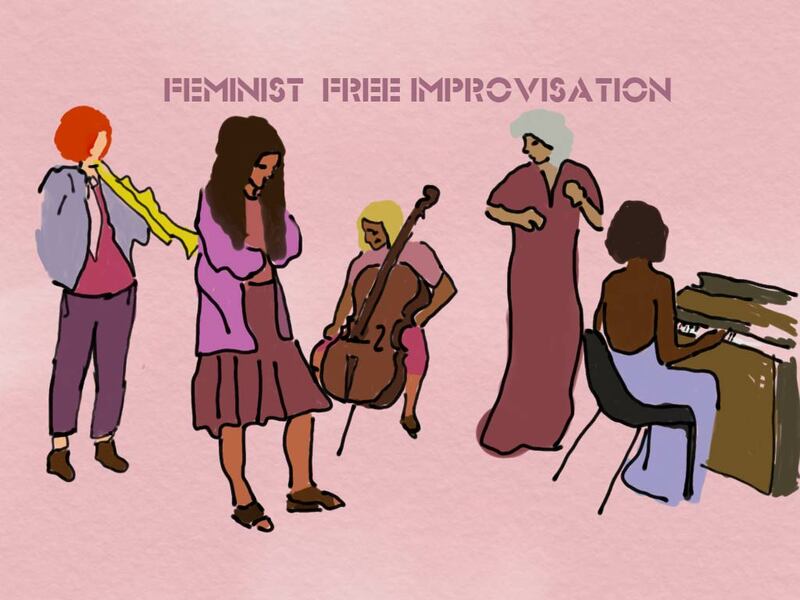 Who is eligible for this opportunity?
Artists who identify as women and gender minority in improvised arts
When is the deadline?
1st March 2022
How many works can I submit?
As many as you would like, but we will only choose one for the March episode. But we will keep anything else you send in our backlog for future episodes!
You must have an account to send a message to the curator of this opportunity. Registering only takes a few moments. Once registered you'll be able to keep track of all of your submissions and get updates on upcoming opportunities.
Already have an account? You must log in to send this curator a message.
Subscribe to our newsletter
Get the latest CuratorSpace news, updates about new opportunities, upcoming deadlines, and art-related promotions.
Advertisement