"My Animals" the online exhibition
Deadline: 30/09/2023 | City: online | Country: Germany | Lana Guse
Report this?
We are now accepting submissions for our Online Exhibition "My Animals". Any artist from any background can submit any of their work. We accept work in all types of techniques. There is no charge to submit your application, please feel free to share your work with us.
Worldwide Artist Open call
"My Animals" explores different aspects of the relationship between humans and animals.

The works either express edgy perspectives on how humans manipulate other animal species or celebrate and appreciate animals for being the miraculous creatures that we can recognise so much of ourselves in.

We accept all entries - domestic animals, wild animals, birds, sea creatures, fish, mammals, etc.

A group exhibition of all entrants will be held online at the Gallery Omnibus on our page.

A small fee of 25 € is applied per artist once they have been selected for the exhibition. Our team will review all applications and the selected works will be announced.

"My Animals" is an online Art exhibition, so we do not need physical works of art.
Artists are also free to sell their works. We take 0% commission, and any sale inquiries will be directed back to the artists.
How to Apply:
• Up to 2 Artworks (jpeg format, up to 4MB for each image).
• Please name each file with the title of each artwork (e.g., "Untitled. JPEG")
• [No political, pornography or hate artworks will be accepted].
• Details of the artwork (title, size, medium and price). (e.g., "Untitled", 50 x 70 cm, Oil on Canvas, price.
• A brief bio about the artist/artwork (100 words max, preferably written in the 3rd person)
• Send us your website and social media (if applicable)
All works proposed for the exhibition will be considered by our jury - professional artists - members of the group of artists of Сreative Сenter Omnibus. Works will be judged based on creativity, originality, quality of work, and overall artistic ability.
If you have been selected:  we will then send you an invoice for 25 € via PayPal, this can also be paid by Credit card. We will also ask you to send a statement confirming you are the author of the original artwork and it does not infringe the rights of any third party.
Copyright Artist retains the sole copyright for the images.
All display images will be credited with their artist's name.


Contact the curator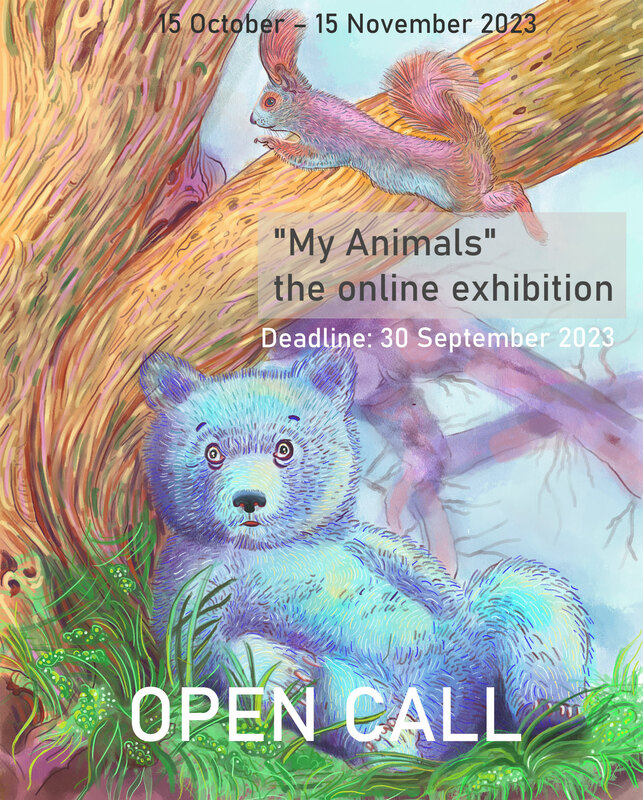 You must have an account to send a message to the curator of this opportunity. Registering only takes a few moments. Once registered you'll be able to keep track of all of your submissions and get updates on upcoming opportunities.
Already have an account? You must log in to send this curator a message.
Subscribe to our newsletter
Get the latest CuratorSpace news, updates about new opportunities, upcoming deadlines, and art-related promotions.
Advertisement