OPEN CALL: Artist Workshops for Secondary School
Deadline: 30/01/2023 | Venue: Secondary School in Greater London/Surrey Area | City: Greater London and Surrey | Country: United Kingdom | Rosie Back
Paid opportunity
Report this?
I would like to connect with artists and photographers who have the skills to deliver workshops to young people and introduce them to the wider creative world. This is a paid opportunity based on your rates and anyone can apply. I am excited to see all and any opportunities I could offer my students.
I am the head of an Art and Photography department at a secondary school in Greater London/Surrey. We are very closely located to Sunbury train station.

Some of my students have never set foot in a gallery, or seen a work of art in real life, some go to a museum every month and have prints of famous paintings hung in their homes. I want to offer all my students the same oppotuntiy to broaden their horizons by having access to art, artists and creative careers. 

Please get in touch if you have an idea for a workshop, talk or visit. I am open to all ideas from every type of creative specialism. This is a paid opportunity based on your rates and anyone can apply. This is an especially good oppotunitity for artists who would like more experience working in education or school enviroments. 

Dates for this are compeltely flexible over the year, but will need to be Monday - Friday.

Please do get in touch!
Contact the curator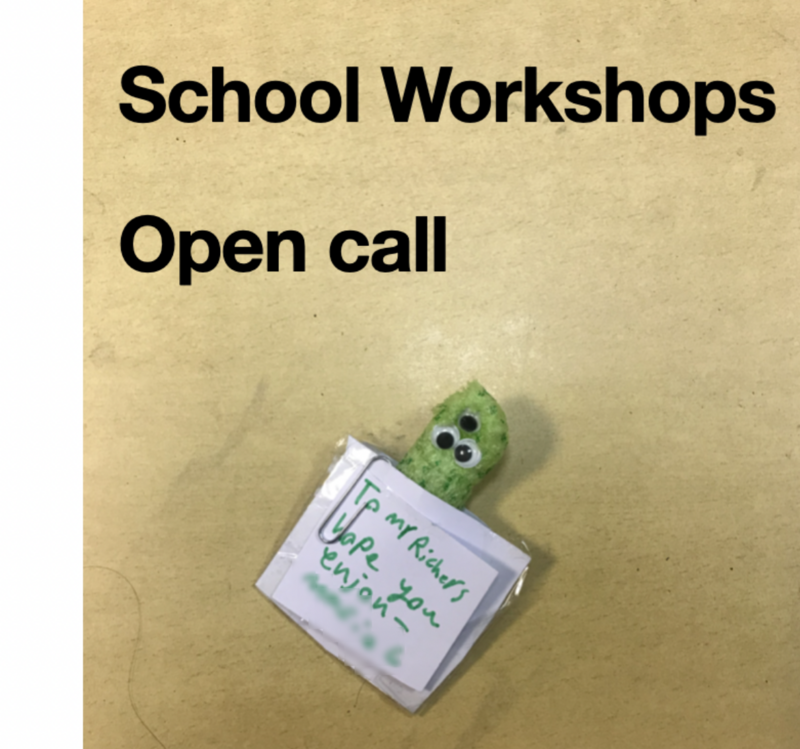 Who is eligible for this opportunity?
Anyone
How many proposals can I submit?
As many as you like
When is the delivery date?
Open dates.
Are there payments to artists?
Yes
Is there a private view / opening?
Exhibition at the end of the academic year
Does the location have disabled access?
Yes
What publicity will be provided as part of the opportunity?
Can provide reference for you for further workshops
Evidence of activity (photos will be taken etc)
Do I need to be present?
Yes
How do you decide on proposals?
Is it a safe and achievable opportunity for students of this age range (11-16)?
Would it benefit the students?
Would it allow the students to thrive?
Is it new to the students?
What happens if my proposal is chosen?
I will contact you and we will discuss fee, dates, materials, etc.
What kind of proposals are you looking for?
Any!
You must have an account to send a message to the curator of this opportunity. Registering only takes a few moments. Once registered you'll be able to keep track of all of your submissions and get updates on upcoming opportunities.
Already have an account? You must log in to send this curator a message.
Subscribe to our newsletter
Get the latest CuratorSpace news, updates about new opportunities, upcoming deadlines, and art-related promotions.
Advertisement