Refresh Exhibition - Extended Submissions
Deadline: 28/02/2021 | Published: 09/02/2021 | Venue: Fronteer Gallery | City: Sheffield | Region: South Yorkshire | Country: United Kingdom | Fronteer Art
Report this?
Refresh is a group exhibition of small works. This open call was originally opened late 2020, but has been reopened to allow more artists a chance to apply since the exhibition date has been postponed.
2020 was a difficult year, and as we move into 2021 it's a time to refresh, restart and move forward. Refresh was due to be the first group exhibition of 2021, but had to be postponed due to lockdown. As a result of the disruption we are reopening submissions until the end of February for more artists to get involved. We are currently looking for wall mounted work only.

A new year, a fresh start! We are looking for small wall mounted works from UK based artists which respond to the theme of Refresh. Artists can interpret this theme any way they wish. This could be anything from painting and photography, to ceramics, textiles and more. We regret that we cannot accept audio and video submissions.

Artists are invited to submit 1 piece of work with a short description of no more than 50 words. This text will NOT be displayed alongside the work. Wall mounted work should be no bigger than 20cm x 20cm, although it can be smaller.

The exhibition will run for 3 weeks, dates are to be confirmed and we will stay in contact with artists as government restrictions are updated.

The gallery is open Wednesday – Saturday once regular opening can resume.

Artists from all backgrounds are invited to submit ONE piece of work each. It is free to apply with only successful artists paying a fee of £20. If you have already had a piece of work accepted to the Refresh exhibition, please do not submit again.

The submission deadline is at midnight on Sunday 28th February. Successful artists will be contacted by Sunday 7th March. The exhibition will take place when the gallery reopens and will be fitted in to our postponed programme of events. Artists will not be required to pay until exhibition dates are confirmed.

Successful artists should send work with the Royal Mail only, and not any other delivery service. Artsits will also be able to deliver work in person to the gallery on a specific date which will be decided once we know when the lockdown will end. Please be aware that, depending on how much notice the government give us about reopening, artists may be required to get work sent off at fairly short notice.

If you would like to find out more about why we can only accept parcels sent by Royal Mail please get in touch.

We realise that some details are currently a little vague, but we are operating in very unusual circumstances and we hope to be as helpful as possible when dealing with artists. Please contact us if you have any questions at all.

How to Submit
Artists are invited to submit one piece of wall mounted work no bigger than 20cm across any one side for wall mounted work. This includes any frames or mounts. Work can be smaller and any dimension, as long as it is less than 20x20cm. All work should be ready to hang and should have suitable hanging attachments in place. You may submit up to 3 images of your piece of work. Works on unframed paper or card will be hung using Command Strips unless other hanging methods are provided.

Work can be offered for sale during the exhibition, and there is a charge of 1% to cover banking costs incurred by the gallery from sales.

Work should be collected from the gallery following the exhibition. collection dates will be decided in due course and artists will be informed before the exhibition starts. If you would like your work returning to you by post please be aware that we charge a small handling fee on top of the price of postage. If appropriate to your work, you are welcome to include a stamped addressed envelope for return postage which will incur no further charge.

All work must be complete at the time of submission. Any work which varies from the original piece submitted may be rejected. If you wish to submit a print, it will be your responsibility to print it off and prepare it for exhibition before delivering it to us.

Thank you and good luck!
Michael and Sharon (The Fronteer Team)
Contact the curator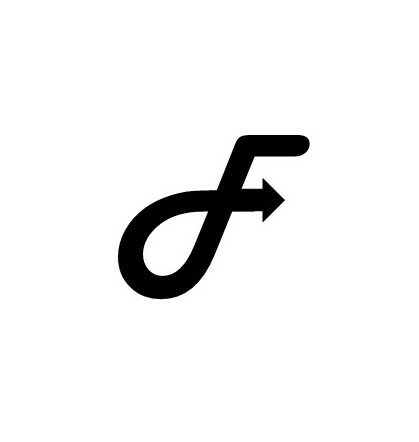 Who is eligible for this opportunity?
Everyone.
When is the deadline?
28th February 2021.
How many works can I submit?
1 per artist.
When is the delivery date?
To be confirmed once government restrictions are eased.
When do I need to collect my work?
To be confirmed once government restrictions are eased.
How much does it cost?
It is free to submit with only successful artists paying a £20 submission fee.
You must have an account to send a message to the curator of this opportunity. Registering only takes a few moments. Once registered you'll be able to keep track of all of your submissions and get updates on upcoming opportunities.
Already have an account? You must log in to send this curator a message.
Subscribe to our newsletter
Get the latest CuratorSpace news, updates about new opportunities, upcoming deadlines, and art-related promotions.
Advertisement