Residencies for zine makers this June
Deadline: 18/05/2022 | Venue: Fish Factory Arts Space CIC, Commercial Road | City: Penryn | Region: Cornwall and Isles of Scilly | Country: United Kingdom | Fish Factory Art Space
Report this?
Cornwall Zine Library in collaboration with Fish Factory Arts would like to offer the opportunity for zine makers to come for between one and four weeks between June 2nd - 30th this summer to make zines. The Fish Factory will provide you with accommodation, a desk in our shared open plan studio space, access to printer & printing area and other materials.
Cornwall Zine Library is housed at The Fish Factory in Penryn. The 'Fish' is an art space, with exhibitions and  events in the gallery, artist  studios, darkroom, shop and vegan café.

We're offering residencies of between 1 - 4 weeks at the Fish this June , including accommodation in our residency space at the 'Little Fish'.

We would love to offer this opportunity for free, but as a not for profit CIC that has been hit hard by Covid we're having to charge £150 per week (this includes your accommodation). Please contact us if you will not be able to take this opportunity due to cost, between us we may be able to come up with a way to help.

Making zines is the easy bit, it's the dissemination which is both tricky and important. That's what zine libraries are for and why part of your time here will be spent discovering what's in our library and contributing to it with your ideas and your zines.  You are welcome to run workshops or give a talk while you are here - this is encouraged but by no means essential.
Contact the curator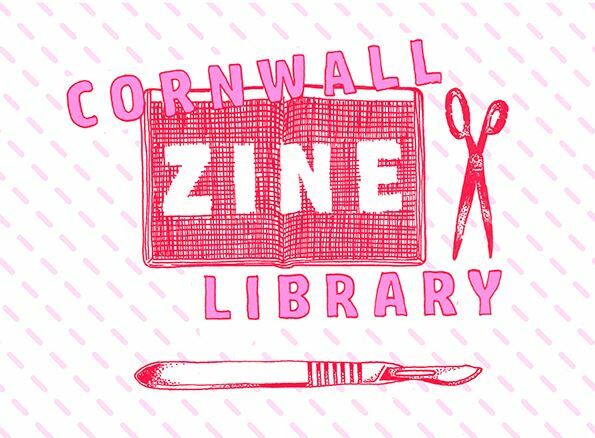 When is the deadline?
Deadline for applications is May 18th - you will hear back from us on May 20th
How much does it cost?
There is a £150 fee per week - this includes accommodation and studio space
Does the location have disabled access?
We currently have one step into the building at the side, and have a temporary ramp. Our toilet is fully accessible. We have a hearing loop in the gallery. Our accommodation is up one flight of stairs- please be aware of this and let us know if this will cause any issues for you.
What publicity will be provided as part of the opportunity?
We promote our events via our website, social media and mailing list. Documentation of your residency will be included on our website and in our library
You must have an account to send a message to the curator of this opportunity. Registering only takes a few moments. Once registered you'll be able to keep track of all of your submissions and get updates on upcoming opportunities.
Already have an account? You must log in to send this curator a message.
Subscribe to our newsletter
Get the latest CuratorSpace news, updates about new opportunities, upcoming deadlines, and art-related promotions.
Advertisement