Submit to the online version of The Garden Zine
Deadline: 01/04/2022 | Published: 19/10/2021 | Alix Villanueva
Report this?
This is an opportunity to showcase your work on The Garden Zine website. The Garden Zine is a publication that considers and examines all things to do with the garden and our relationship to it. We would like to open the website to interesting entries during the winter months, as we prepare for our next paper edition.
The Garden Zine [https://thegardenzine.co.uk/] was created in 2020 by artist Alix Villanueva as a way of starting conversations around the theme of the Garden and the role it might play in enabling us to devise new ways of interacting with our environment. 

The zine features over 40 submissions by various people and hosts an interactive sound piece by sonic artist Tim Seeley. The project was co-funded by Coventry City of Culture Trust and THE POD, Coventry. 

We are now looking to extend the content of the website by hosting new submissions. Unfortunately, we are currently not in a position to pay for submissions. 

Submissions may exist in any format and will be reviewed before being hosted on the site. We might ask for higher resolution if the quality is not suitable. 
Contact the curator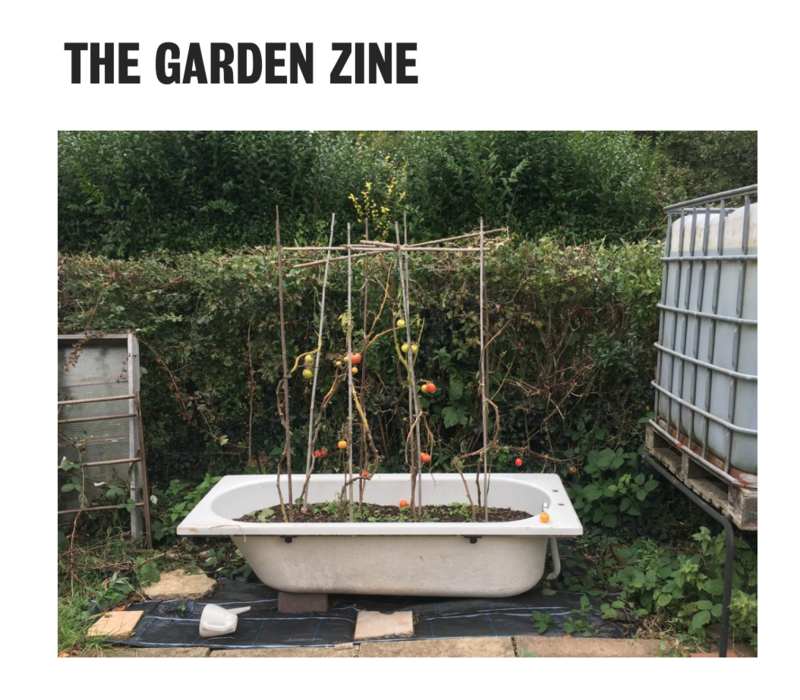 Who is eligible for this opportunity?
Everyone, artists, non-artists, gardeners, etc...
When is the deadline?
1st of April
How many works can I submit?
2
How much does it cost?
It is free to participate.
Are there payments to artists?
We currently do not offer payment for submissions.
What happens if my proposal is chosen?
Your work will be displayed on https://thegardenzine.co.uk/.
What kind of proposals are you looking for?
All types, as long as they engage creatively and/or critically with the theme of the Garden.
You must have an account to send a message to the curator of this opportunity. Registering only takes a few moments. Once registered you'll be able to keep track of all of your submissions and get updates on upcoming opportunities.
Already have an account? You must log in to send this curator a message.
Subscribe to our newsletter
Get the latest CuratorSpace news, updates about new opportunities, upcoming deadlines, and art-related promotions.
Advertisement