The Power of Ten
Deadline: 26/06/2022 | Published: 04/05/2022 | Venue: Platforms Project 2022 | City: Athens | Country: Greece | Alison Whitmore
Report this?
Calling Midlands Women Artists! JAW Independent Artists Platform seeks Midlands-based women artists to exhibit in their show 'The Power of Ten', at Platforms Project 2022, Athens, 13th to 16th October 2022.
We are seeking 6 Midlands-based women artists working in any medium, whose work comes from a place of political awareness. Any subject matter will be considered. 

Your work will be transported to Athens in  suitcase and therefore should be no more than A3, or maximum of 42cm long if it can be rolled, and a maximum weight of 500g. 

Submission is free, however if you are selected a £40 fee will be payable. This covers the cost of the exhibition space. The deadline is 26th June 2022.  
Contact the curator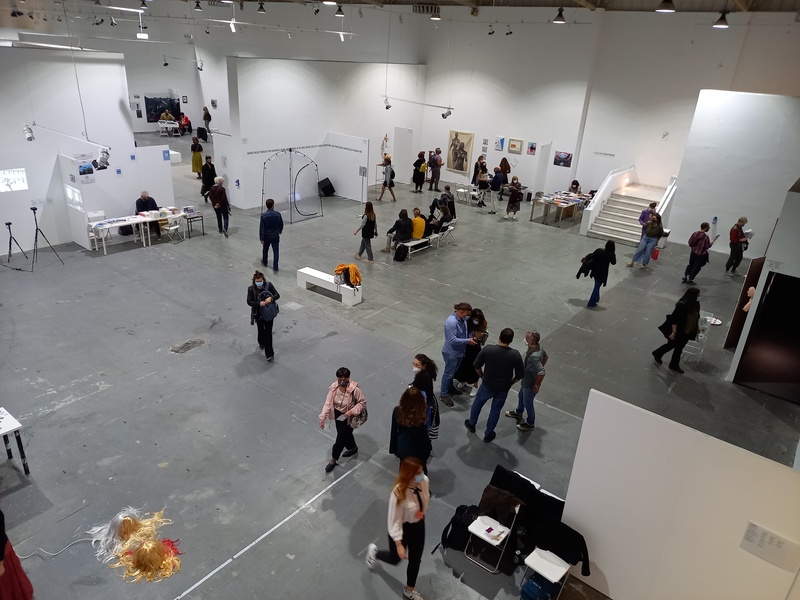 Who is eligible for this opportunity?
Midlands-based women artists.
When is the deadline?
26th June 2022
How many works can I submit?
Maximum of 2
When is the delivery date?
11th September 2022
When do I need to collect my work?
30th October 2022
How much does it cost?
£40 if successful
Are there payments to artists?
No
What are the exhibition opening hours?
12noon to 10pm
Does the location have disabled access?
Yes
Do I need to be present?
No
How do you decide on proposals?
Proposals will be considered on their individual merits.
What happens if my proposal is chosen?
If you are successful you will be given further information on delivery of work and how to pay etc.
You must have an account to send a message to the curator of this opportunity. Registering only takes a few moments. Once registered you'll be able to keep track of all of your submissions and get updates on upcoming opportunities.
Already have an account? You must log in to send this curator a message.