Artly Mix
https://www.artlymix.com/ | Rua Pelotas, 400, Vila Mariana, Sao Paulo, 04012-001, London
Empowering and Connecting Artists Around The World
We have showcased more than 160 artists from 39 countries since our first exhibition 'Hyperspectral (London, Uk)' in 2019.
We are an artist-led, self-funded, independent arts organisation and we work hard to create opportunities for artists. 
It all started in 2015 with a MeetUp Group called 'Become An Artist London'. The group was created to bring people together and empower everyone to get involved in personal artistic projects.
Fast-forward to today and the group has more than 7000 members and has hosted more than 200 events related to art and creativity.
The informal events transformed into international exhibitions (London, Edinburgh and Sao Paulo) and an online art book that was made during the first Covid lock-down.
The exhibitions are not only for showcasing artworks, they are also a place for the public to get involved and inspired. The artists are encouraged to host workshops and participate to make the venues alive with expression and creativity.
The founder and curator behind Artly Mix is Juliana Lauletta, a Brazilian multimedia artist. She has a background in film-making and has lived in Australia, Portugal and England. Juliana curates and organises international exhibitions and runs photography/creativity workshops to empower people to rekindle their creative side and highlight the importance of art in mental health.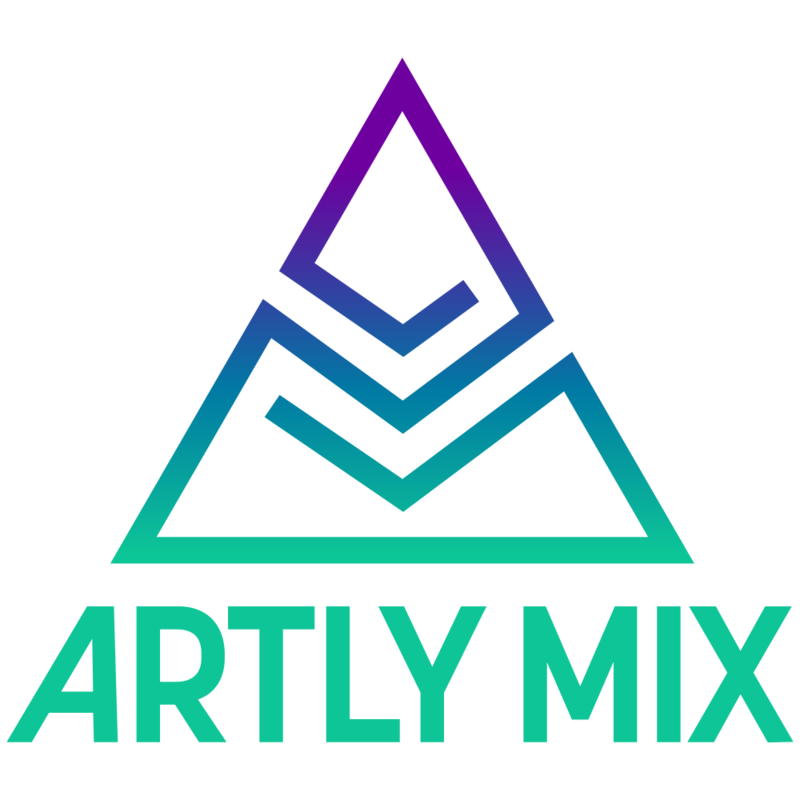 Previous projects
Narrativas Exhibition

Dates: 04/03/2023 — 18/03/2023 | Venue: Echo's Studio | City: Sao Paulo, Brazil

'Narrativas' is an international exhibition that explores the stories behind the artworks. It brings together 32 artists from 19 different countries. Showcasing stablished and emerging artists side by side.

Reflexo Exhibition

Dates: 15/10/2022 — 05/11/2022 | Venue: Echo's Studio | City: Sao Paulo, Brazil

Artists mirror the period of time and culture they live in. The unique and passionate ways they see and experience the world has the potential to inspire, spark change, break boundaries and reflect back to society.

Vox Exhibition

Dates: 10/12/2022 — 23/12/2022 | Venue: Echo's Studio | City: Sao Paulo, Brazil

Vox Exhibition features a constellation of artistic voices celebrating creativity around the world. It brings together 25 artists from 15 different countries. Showcasing stablished and emerging artists side by side.

Hyperspactral - An Exhibition of Light

Dates: 25/11/2019 — 01/12/2019 | Venue: Espacio Gallery | City: London

Nearly all objects in the universe emit, reflect or transmit some light. It is the basis for our vision and the energy required to sustain life on earth. By exploring a wide range of themes from color to the lack of it, brightness and shadows, perception and transformation, source of power and a mysterious force, the artists express the theme conceptually and share their light with others.

Interlude Exhibition

Dates: 30/07/2022 — 13/08/2022 | Venue: Espaço Ira Rebella | City: Sao Paulo, Brazil

The 'Interlude Exhibition' presents an array of artworks that have been inspired, in various ways, by sound, time and emotions. It showcases the distinct voices, artistry and creative capacity of a diverse group of international artists exploring the concept of 'interlude' as a bridge between the art and the public.

Reveries Exhibition

Dates: 25/02/2020 — 01/03/2020 | Venue: Espacio Gallery | City: London

The sheer act of artistic creation is a daydream. The mind wanders, the body relaxes and time becomes distorted. 'Reveries' presents a selection of artworks that offer a glimpse into the dreams of their creators. And invites spectators to embark on a poignant journey transcending perception, a voyage into lucid fantasy.

RegenerArt Book - Resilience And Hope

Dates: 01/06/2020 — ongoing | Venue: https://www.juliana.pictures/regenerart | City: Online

As artists, we reflect ourselves in our surroundings and we shed light on aspects that may otherwise be missed. By sharing artworks and stories of resilience and hope, this Art Book aims to infuse the readers with optimism and help sustain our energy levels during these difficult times. It also offers the artists an opportunity to keep a sense of community and bear the tough times with others.

Sonora Exhibition

Dates: 18/11/2021 — 18/12/2021 | Venue: Echo's Studio | City: Sao Paulo, Brazil

Sonora Exhibition explores the influence of sound and music on the visual arts. Artists are often inspired by sonorous stimuli and use musical rhythms, structures, feelings and tones in their work to transform one art form into another. Each artwork will be presented with their own audio source of inspiration to offer the visitors a wider-sensory experience. Aiming to enhance the synergy between the two creative fields, simultaneously speaking to our intellect, imagination and physical senses.

Chronos Exhibition

Dates: 26/03/2022 — 16/04/2022 | Venue: Echo's Studio | City: Sao Paulo, Brazil

Past, present and future. The concept of time is familiar to everyone. And even though it is not something we can touch, see or taste, we can measure its passage using clocks and calendars. We follow the rising and falling of the sun and track the seasons coming and going. Yet we know that time is relative. It depends on the observer's perception. And its irreversibility is one of humanity's greatest unresolved questions. Chronos exhibition explores the complex nature and passage of time; how we relate to the past, how it influences our actions in the present and how we deal with our expectations for the future. And invites viewers to reflect on our awareness of time, how we organize our lives around it, and also the way we experience it.

Portal - Augmented Reality Exhibition

Dates: 28/05/2022 — 18/06/2022 | Venue: Echo's Studio | City: Sao Paulo, Brazil

A work of art is so much more than what they appear at first glance. It is a gateway into the artist's life, emotions, inspirations and personal experiences. The aesthetics of an artwork may be the first thing that draws the viewer in but the story behind it is often why people fall in love with a particular piece. 'Portal' is an augmented reality exhibition of dazzling art and the fascinating hidden tales behind them. All the artworks will have audio-visual content that the visitors will be able to explore simply by pointing their camera at them. Transforming the art space into an engaging, interactive and surprising experience.