CuratorSpace Artist Bursary #10: Anne Waggot Knott
Anne Waggot Knott is an emerging contemporary visual artist and geographer based in Allerdale, in rural Cumbria. Her practice is often conceptual with considered narrative and process behind it, frequently rooted in wild landscapes. She is influenced by our physical and metaphorical journeys and connections with the environment. Place and space are recurring themes, particularly with reference to identity.


"My practice focuses on human touchpoints with the landscape. I am interested in creating temporary work which will return to the land in time, over an unspecified duration, controlled by the weather and the environment itself. Fostering a sustainable practice is important to me, as well as connecting industrial processes and communities with the visual arts. Developing the skills and methodology to create high quality biodegradable artwork is an increasingly logical and urgent next step to progress my practice.

My Curatorspace Bursary will enable me to build on my experience of creating sculptural works with an environmental focus or theme using found objects, referencing traditional crafts such as basketwork, wet felting and papermaking. I work regularly with woodcut for printing, have experimented with cast and dyed concrete, and heritage processes such as cyanotype, soil chromatography and using local haematite inks. My sculptural work has progressed to incorporate elements of lighting and projection, both photography of my prints, and moving image.

I aim to explore the concept of art that only lasts as long as the memory of the audience. It will provide a focus for gathering accidental audiences in temporary natural locations, for example walkers or those working in the outdoors, and engaging with them as I work. It could also form a fun, safe, practical, cost-effective workshop activity that would engage under-represented audiences and participants.

Rooted in historical and contemporary sculptural practice, the funded work will consist of carved and sculpted pulped wood materials, forestry waste and natural biofuels in wild landscape locations. The work will be documented through a series of photographs and a blog. As an emerging practitioner coming via a non-traditional route, there are demographic and geographic limitations to developing my practice. This bursary will therefore enable me to undertake contextual research, gain practical skills, purchase inexpensive equipment and experimental materials, and explore new audiences for my work."

You can see more of Anne's work here or follow her on Instagram.
Subscribe to our newsletter
Get the latest CuratorSpace news, updates about new opportunities, upcoming deadlines, and art-related promotions.
Advertisement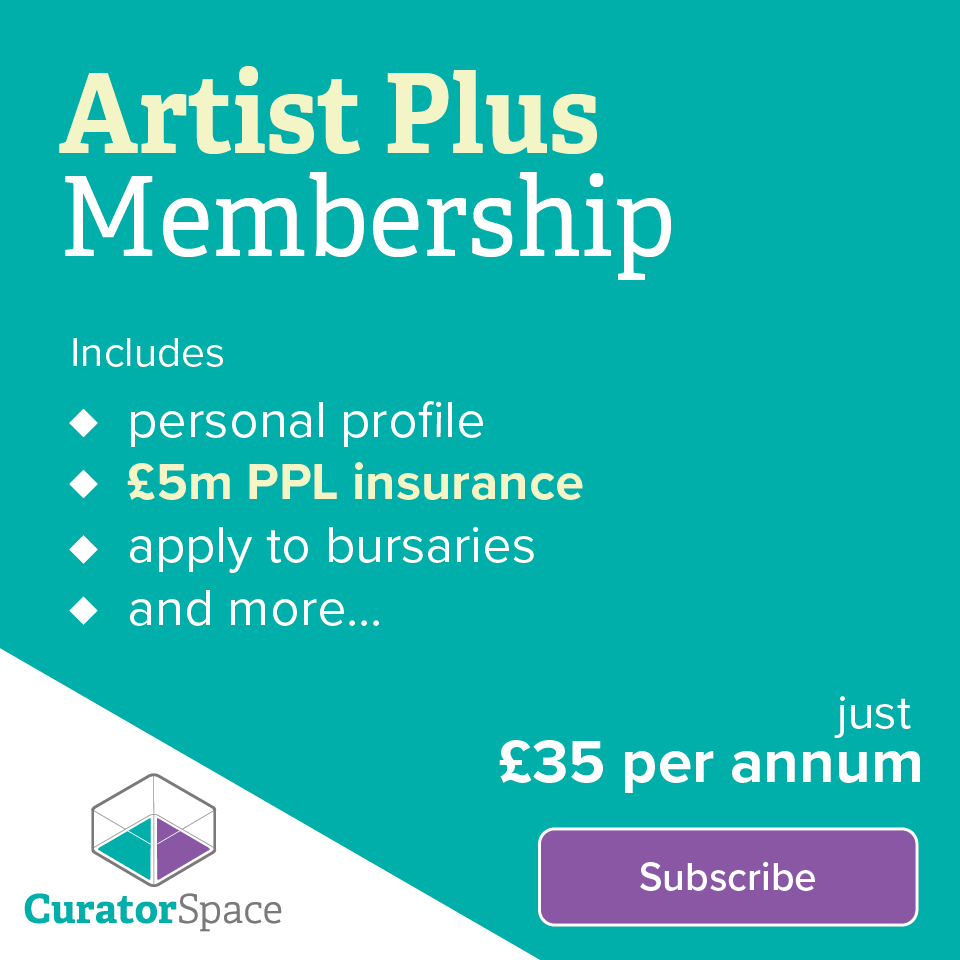 Not another listings site
CuratorSpace isn't another listings website; it's a place where curators and organisers can use custom online forms to allow artists to apply to their opportunity. It also allows you to see and manage all submissions made to your opportunity on the website, and to contact contributors directly.
Register now and you can start making submissions and even create your first opportunity for free.