CuratorSpace Artist Bursary #9: Eva Joy Lawrence
Eva Joy Lawrence is an artivist working in many media, whose ideas circulate around protest, apocalyptic possibilities, climate change and utopia. She often takes an anarchic view to traditional spaces and prefers public interventions, breaking through the norm and sparking energy for change. She holds a degree in Fine Art and Art History from Manchester School of Art and is now based in London.
"My aim is to use this bursary to create a counterpart film to my recent work 'Venting in Ryebank' (2020) which developed alongside the Chorlton-based 'Save Ryebank Fields' campaign in Greater Manchester. This work, inspired by surreal cinema and protest-art, reacts against the current mass-development of "executive homes" in Manchester, a city where homelessness and empty properties are rife. This new work 'Venting in the City', will be approximately ten minutes long and track the two mischievous human-vents on their journey from an outer-zone development site into the city centre, interacting with the public and trying to blend in.

The film draws on theories by David Harvey in 'Rebel Cities' (2012) who has discussed how urbanisation and property development have long been used as a security blanket for those with means during capitalism's crises yet causing havoc and displacement for those without. With the current economic crash and the pandemic's limitations to our use of public space, mandatory face covering, emphasis on "Building Back Better" and the value of green spaces for mental and physical health, 'Venting' is now more relevant than ever. This project was originally planned for my degree show but has thus far been halted by my limited access to film equipment. This bursary is a welcome opportunity for me to continue with my work and motivate me post-corona-graduation."

You can find out more about the ongoing Ryebank Fields campaign on Facebook. You can also watch 'Venting in Ryebank' (2020) or view the trailer on YouTube.

During the pandemic, CuratorSpace have adapted their artist bursaries to support artists with small grants to maintain their art practice. To find out more, click here.
Subscribe to our newsletter
Get the latest CuratorSpace news, updates about new opportunities, upcoming deadlines, and art-related promotions.
Advertisement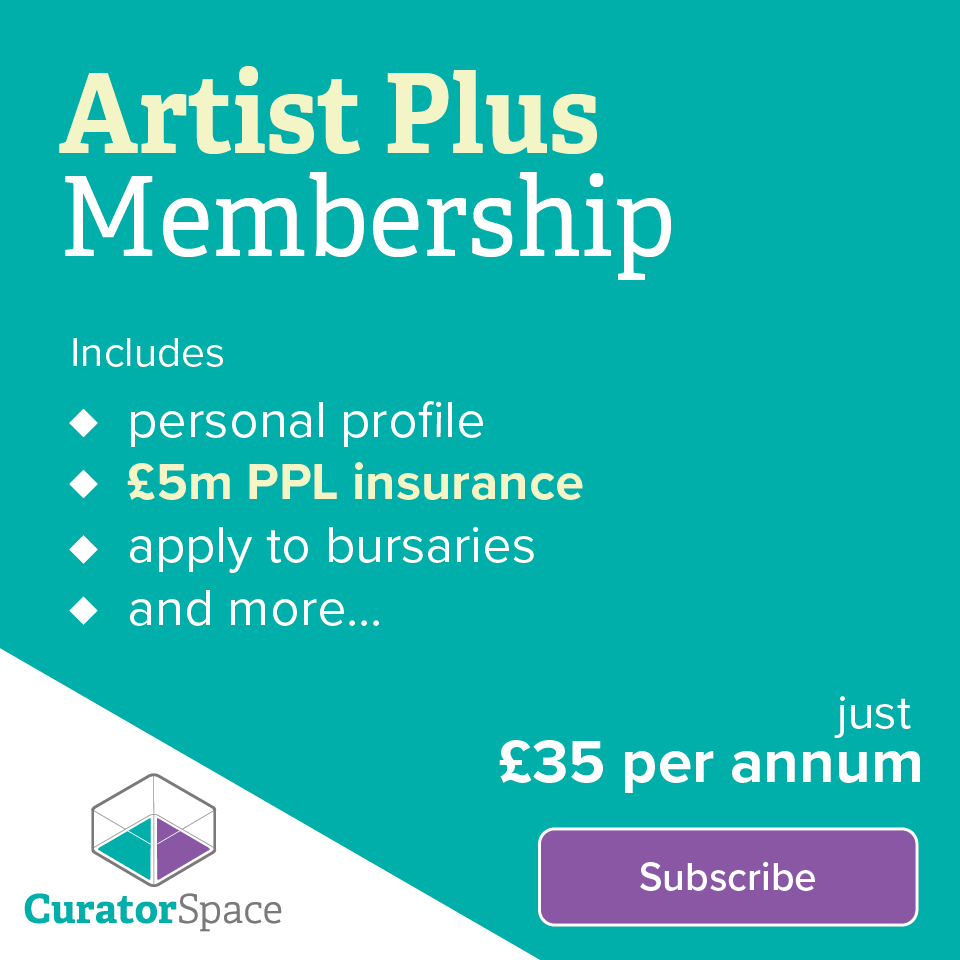 Not another listings site
CuratorSpace isn't another listings website; it's a place where curators and organisers can use custom online forms to allow artists to apply to their opportunity. It also allows you to see and manage all submissions made to your opportunity on the website, and to contact contributors directly.
Register now and you can start making submissions and even create your first opportunity for free.