CuratorSpace Artist Bursary #9: Katie Hallam
Katie Hallam is a artist working primarily in digital photography and print, but has recently moved into working with sculptural works combining geology and digital materials.
"Powering the Cloud explores the connections between new media technology and archaic power, looking at geology, resources of power, materiality of technology and the geopolitical concerns with our future use of technology. I am interested in creating images through the construction and deconstruction of digital photographs, coding and unintentional errors that occur in our technological experiences.The work will consist of sculptural objects made from coal from a local quarry in Scotland, combined with my digital photographic works. This will then be rephotographed in site-specific locations. This project builds on The Beautiful Error, a digital photographic venture which began in 2017."

During the pandemic, CuratorSpace have adapted their artist bursaries to support artists with small grants to maintain their art practice. To find out more, click here.
Subscribe to our newsletter
Get the latest CuratorSpace news, updates about new opportunities, upcoming deadlines, and art-related promotions.
Advertisement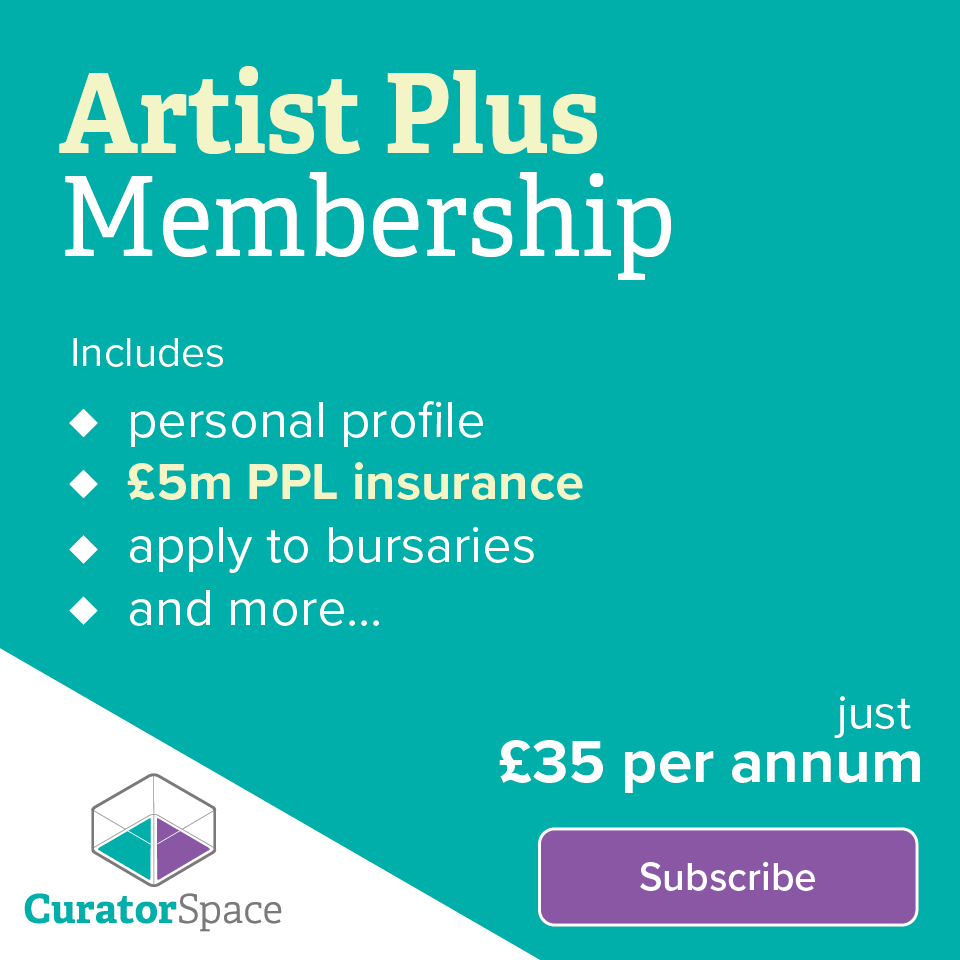 Not another listings site
CuratorSpace isn't another listings website; it's a place where curators and organisers can use custom online forms to allow artists to apply to their opportunity. It also allows you to see and manage all submissions made to your opportunity on the website, and to contact contributors directly.
Register now and you can start making submissions and even create your first opportunity for free.