CuratorSpace Artist Bursary #9: Oliver Getley
Oliver Getley is an interdisciplinary artist based in Leeds who's practice involves the production of artworks, exhibitions and collaborative projects, and in turn reflecting on these processes themselves as means of creative production. Particularly interested in the exploration and re-construction of place, his upcoming project aims to commemorate the former artist-run studios based in Mabgate.
"As It Stands is a project that brings together ideas of place, nostalgia and absence in the form of feature length documentary film situated in the now dormant studio and project space in Mabgate, Leeds, previously known as FIIK, Lady Beck and Enjoy before that. Filmed over the course of one day, As It Stands aims to document the interior of the space in its entirety, and in so doing memorialise the building and its former inhabitants which operated as a hub for creative activity in Leeds for a decade.

The building itself has been sitting empty for over a year since the studio holders were evicted for the redevelopment of Mabgate, a common sight in Leeds. These redevelopment plans signify the loss of the communities who previously inhabited the building. The film stands to capture the building in this in-between state, and present another perspective on the redevelopment of Leeds City Centre.

This work is the continuation of a previous project that I co-curated and exhibited in, Remembering Mabgate Town Hall. The exhibition sought to reimagine the Mabgate studios as a Town Hall, attempting to memorialise the space for its contribution to the artistic practices in Leeds. Since then the exhibiting group and I have revisited this project in the form of a children's creative workshop, Rebuilding Mabgate Town Hall, part of the Mabgate Annual festival."

During the pandemic, CuratorSpace have adapted their artist bursaries to support artists with small grants to maintain their art practice. To find out more, click here.
Subscribe to our newsletter
Get the latest CuratorSpace news, updates about new opportunities, upcoming deadlines, and art-related promotions.
Advertisement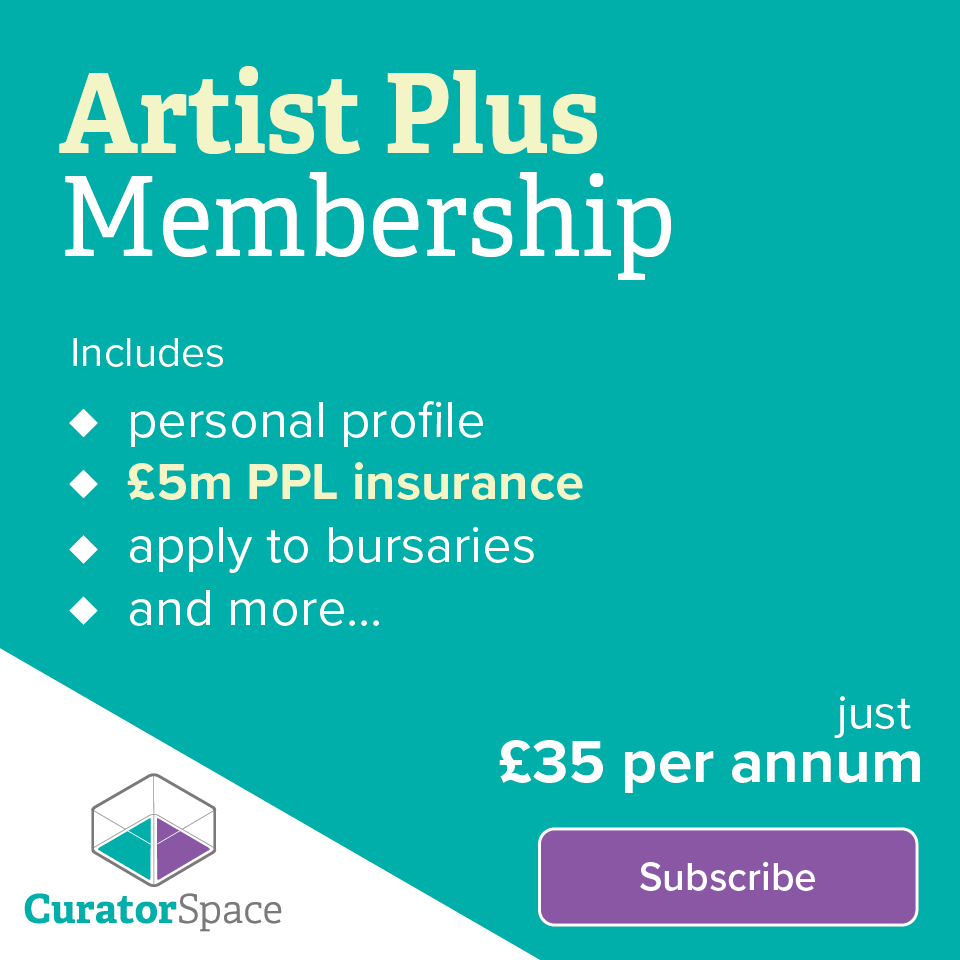 Not another listings site
CuratorSpace isn't another listings website; it's a place where curators and organisers can use custom online forms to allow artists to apply to their opportunity. It also allows you to see and manage all submissions made to your opportunity on the website, and to contact contributors directly.
Register now and you can start making submissions and even create your first opportunity for free.