CuratorSpace Artist Bursary #9: Tina Ramos Ekongo
Tina Ramos Ekongo is an Equatorial Guinean painter and illustrator who lives and works in Manchester, England. She was born in 1987 in Malabo, Equatorial Guinea. She obtained her bachelor degree in Fashion Design in 2010 from Escuela Superior de Disenyo (School of Design) in Valencia, Spain. She also studied Art and Craft in Escuela de Artes de (School of Art) in Zaragoza, Spain in 2008.
"As part of the series of project on the impact of black women in current society, I am developing two paintings, portraying Sandra Bland and Breonna Taylor, two black women murdered by police forces in USA, alongside a short movie and a series of photographs. The paintings will be created using my signature style and technique of painting black women on cardboard. The paintings will be part of a series of photography and a short film that will be developed in collaboration with visual artist Carlos Tavares.

The idea of this project is to protest against the current situations involving black women. To quote Malcom X: "The most disrespected person in America is the Black woman. The most unprotected person in America is the Black woman. The most neglected person in America is the Black woman". This project will help me establish my career as political artist and to challenge the lack of representation of black African artists in the UK."

During the pandemic, CuratorSpace have adapted their artist bursaries to support artists with small grants to maintain their art practice. To find out more, click here.
Subscribe to our newsletter
Get the latest CuratorSpace news, updates about new opportunities, upcoming deadlines, and art-related promotions.
Advertisement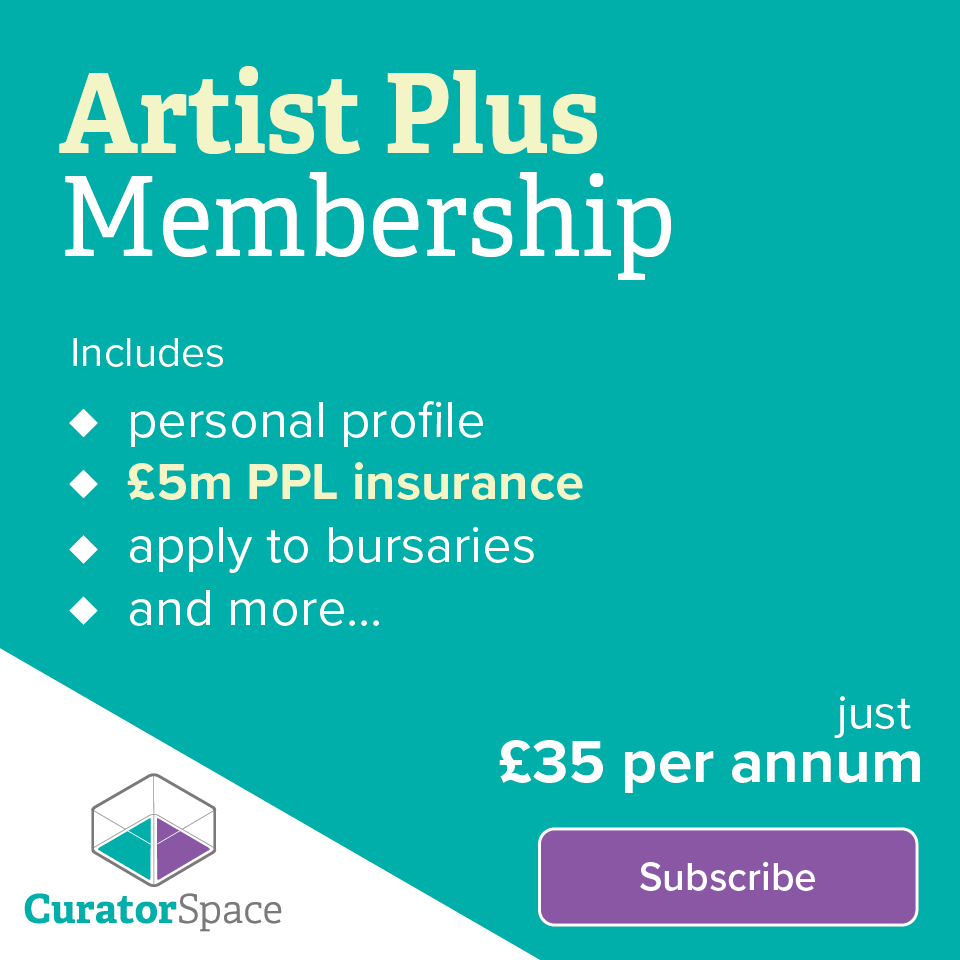 Not another listings site
CuratorSpace isn't another listings website; it's a place where curators and organisers can use custom online forms to allow artists to apply to their opportunity. It also allows you to see and manage all submissions made to your opportunity on the website, and to contact contributors directly.
Register now and you can start making submissions and even create your first opportunity for free.