Alan Pergusey: Extraordinary Steps
Alan Pergusey is a freelance visual artist who works with painting, sculpture, design, public and participatory art and street theatre. He is also the co-director of Leeds Sculpture Workshop.
"For about a decade I had been meaning to use up the coloured porcelain tile collection that had been languishing in my studio for several years to mosaic the front steps to our house. The tiles had been left over from several large-scale public art mosaic projects and my wife, Tanya, had the vision to see that they'd look good leading up to our front door.

The beginning of lockdown was the perfect time to get on with the job as we were stuck at home and tiling the front steps would get me out in the sunshine for a few days doing an enjoyable, creative activity. The emerging feature drew the attention of the next door neighbours who wanted me to do theirs when I'd finished. Under the tight restrictions of the first few weeks of lockdown it seemed reasonable that I could undertake the work as we would be socially distant and I was only travelling a few metres from my house for work purposes.

Meanwhile, images of the steps had gone up on social media and had attracted more interest and possible commissions, and the next set of front steps took me a mile from my home which still seemed a reasonable distance to travel when it was 'essential travel only'. It was good therapy to get out and negotiate this strange new Covid lockdown world where it felt like you could get arrested for sunbathing in the park and catch a deadly virus by touching anything and getting close to anyone. I had been out, talked to people, drunk tea from their cups and survived!

Incredibly the idea seemed to catch on and I received more commissions throughout the summer and well into the autumn. I think it's a great way to turn a simple functional feature of people's homes into something uplifting and personal and to give some light relief from the anxiety brought on by the pandemic. It was important to me that the pieces were as much about the conversations I had with people and the connections I made as they were about a design brief. As the majority of the designs are visible from the street they brighten up their neighbourhoods at a time when it couldn't be more needed."

You can see more of Alan's work on his website, or follow him on Facebook, Twitter, or Instagram.

CuratorSpace are currently featuring articles by artists, curators and organisations who want to share their experiences of responding to the COVID-19 pandemic, whether that is artists using their practice as a way of exploring new boundaries of isolation, or as a way to connect more broadly with their communities. We are also interested in hearing from curators and organisations who are offering support to artists and audiences during this time.

Contact us at louise@curatorspace.com to share your story.

Subscribe to our newsletter
Get the latest CuratorSpace news, updates about new opportunities, upcoming deadlines, and art-related promotions.
Advertisement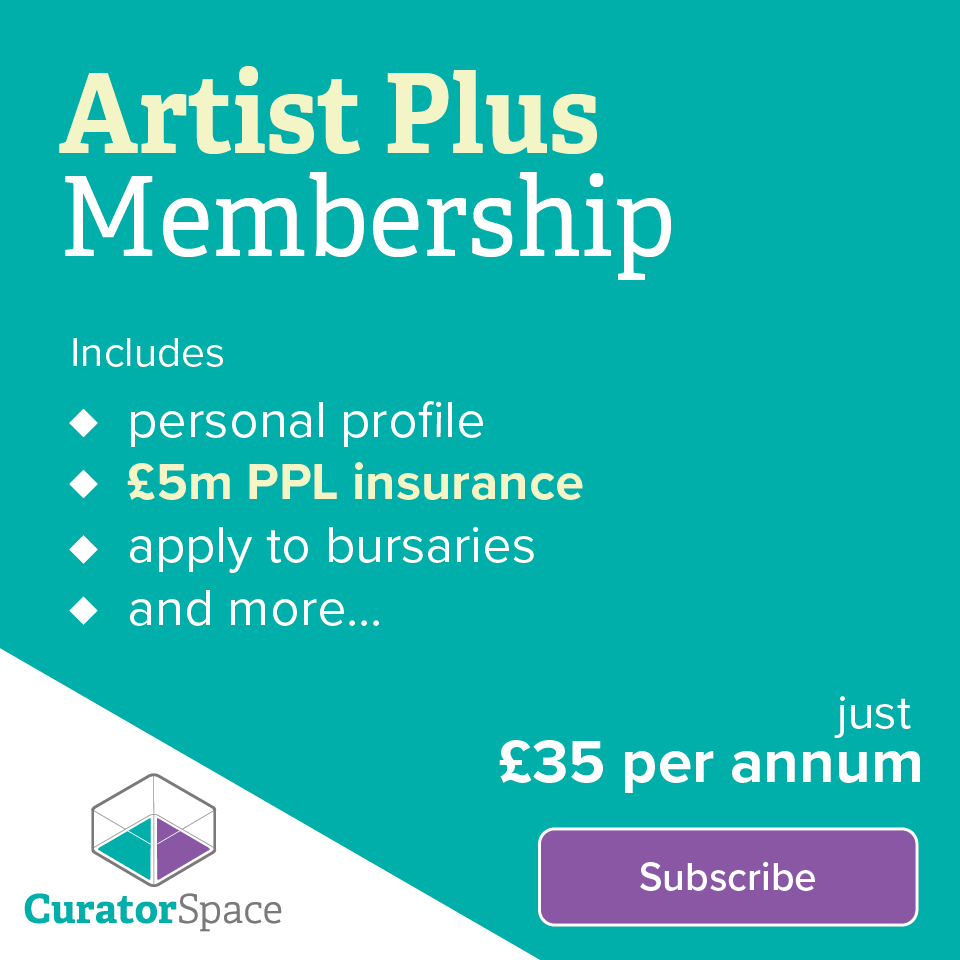 Not another listings site
CuratorSpace isn't another listings website; it's a place where curators and organisers can use custom online forms to allow artists to apply to their opportunity. It also allows you to see and manage all submissions made to your opportunity on the website, and to contact contributors directly.
Register now and you can start making submissions and even create your first opportunity for free.