Angela Tait: The Covid Clay Diary
Angela is a sculptor and ceramicist from the North of England. She is currently a PhD researcher at the University of Sunderland investigating the relationship between a creative practice and domestic obligations. She also lectures in Fine Art at the University of Salford.
"Even before we locked down, it was clear we were about to experience something life-altering. On 17th March 2020, I walked out of the university building where I am a lecturer with as much of my desk as I could fit in my rucksack; a laptop, some vital paperwork, a print I'd swapped with a colleague and as much of the library as I could carry. I abandoned my favourite mug, watered the plants and left.

A day later, just before the formal lockdown, I started to make a small clay vessel each day with the intention of creating a document which tracked both my personal experience of the crisis and some of the wider cultural, social and political happenings of the day. Over the weeks that followed I made cups which spoke of the rapid changes which were occurring, from the way we exercised to the global price of oil.

Some pieces were explicit in their meaning, like day 7 with a pinched rim held together with an ugly brass padlock. Others were more abstract or sculptural in form, like the bowl of extruded clay 'spaghetti' on day 22 which speaks both of family meals and the tangle of ideas which comes from working in the same space as I live.

The diary ended at day ninety when the lockdown restrictions started to gently relax. 90(+) small, domestic scale vessels now form a timeline of this complex period. Each piece tells its own story but contributes to the fragmented narrative of the time. Day 90 has a partially opened rim with a smaller padlock hanging limply from the lip - a kind of bookend with its pair on day seven. The text on the side of the cup promises, 'this is not over'."

Daily updates on the clay diary were documented on the Angela's Instagram page, and her other work can be seen on her website.

CuratorSpace are currently featuring articles by artists, curators and organisations who want to share their experiences of responding to the COVID-19 pandemic, whether that is artists using their practice as a way of exploring new boundaries of isolation, or as a way to connect more broadly with their communities. We are also interested in hearing from curators and organisations who are offering support to artists and audiences during this time.

Contact us at louise@curatorspace.com to share your story.

Subscribe to our newsletter
Get the latest CuratorSpace news, updates about new opportunities, upcoming deadlines, and art-related promotions.
Advertisement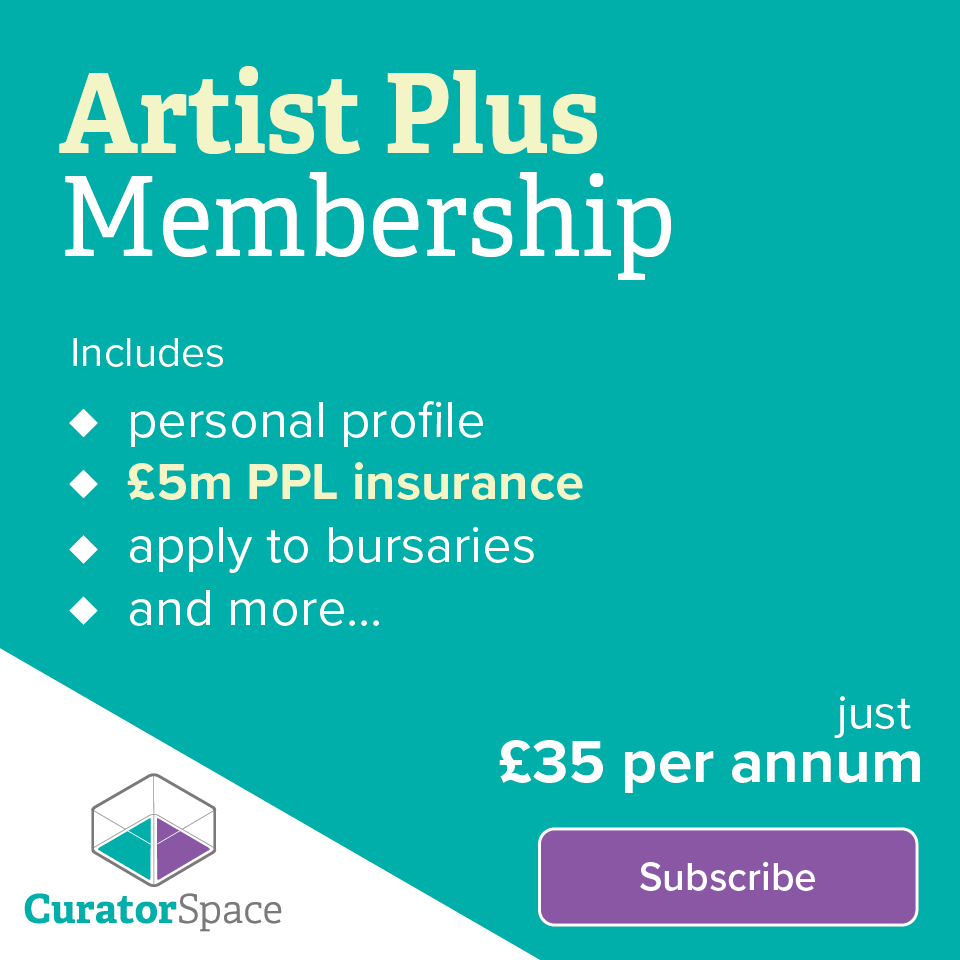 Not another listings site
CuratorSpace isn't another listings website; it's a place where curators and organisers can use custom online forms to allow artists to apply to their opportunity. It also allows you to see and manage all submissions made to your opportunity on the website, and to contact contributors directly.
Register now and you can start making submissions and even create your first opportunity for free.