Chris Wilmott: IMPACT exhibition
Chris Wilmott is a painter. He develops his works through writing poems which he then converts into visual imagery. His subject is the impact of humanity on nature, and in particular, the consequences of rising sea levels.
"In early 2020 the new phenomenon of Covid-19 was impacting humanity. A gap in thinking appeared. What would be our response? My response was to approach Chaiya Art Awards, proposing to fill a specific gap emerging in our artistic response. I had originally been selected for the Chaiya Art Awards 2020 winners exhibition at the OXO Tower which was due to be shown in Easter. However, Covid put a stop to that and the exhibition is now postponed until 2021.

Rather than leave a vacuum I proposed to Chaiya that they run an interim competiton for the 2020 winners and past winners about the impact around the world of Covid-19 on people, families, healthcare and beliefs. I was delighted and humbled that they agreed and they also extended the brief to include past winners. The result is the digital art exhibition IMPACT, providing an artistic response to Covid-19.

I am always interested in developing partnerships, not just with critical thinkers, curators, journalists, interior designers and galleries, but also with health and marine corporations, in order to add value to Cities of Culture and Culture in Cities, wherever those cities may be."

You can view the IMPACT exhibition here until 30th September 2020, and find out more about Chris on his website.

CuratorSpace are currently featuring articles by artists, curators and organisations who want to share their experiences of responding to the COVID-19 pandemic, whether that is artists using their practice as a way of exploring new boundaries of isolation, or as a way to connect more broadly with their communities. We are also interested in hearing from curators and organisations who are offering support to artists and audiences during this time.

Contact us at louise@curatorspace.com to share your story.

Subscribe to our newsletter
Get the latest CuratorSpace news, updates about new opportunities, upcoming deadlines, and art-related promotions.
Advertisement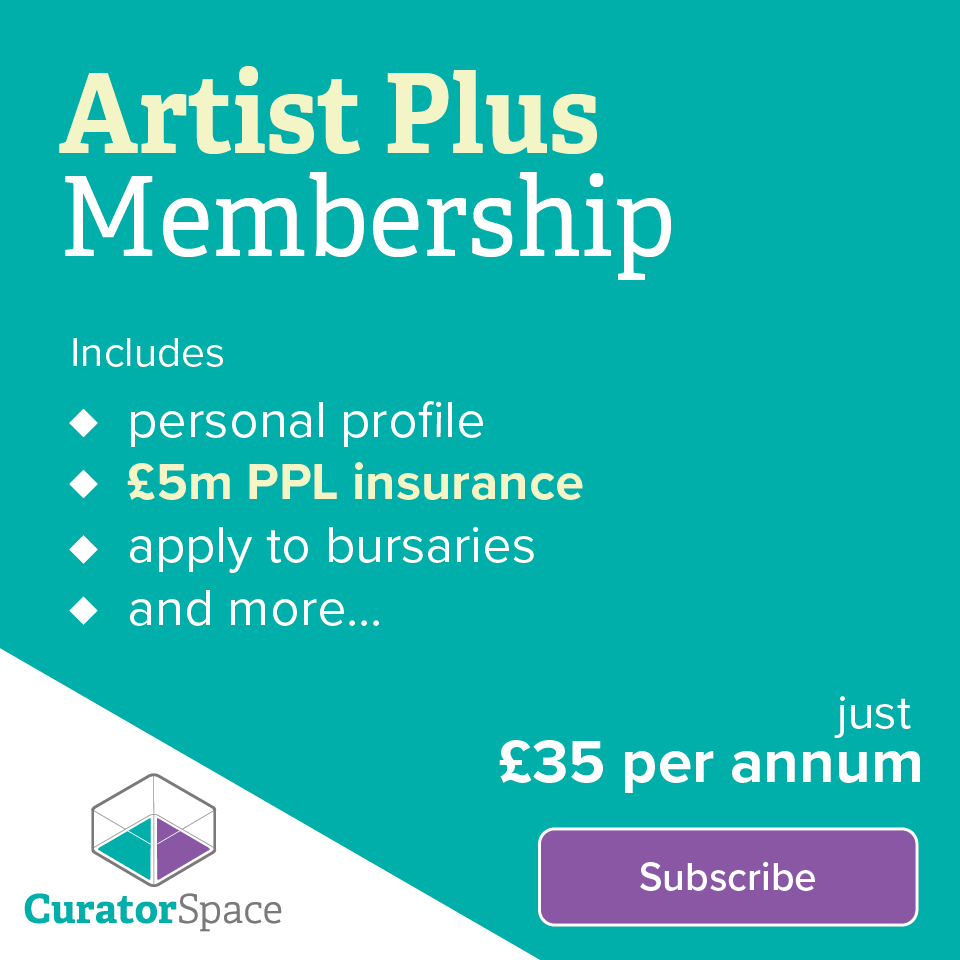 Not another listings site
CuratorSpace isn't another listings website; it's a place where curators and organisers can use custom online forms to allow artists to apply to their opportunity. It also allows you to see and manage all submissions made to your opportunity on the website, and to contact contributors directly.
Register now and you can start making submissions and even create your first opportunity for free.