CuratorSpace Artist Bursary #9: Anne-Laure Cano
Anne-Laure is an artist working primarily with ceramics. She was born in France and now lives and works in London where she graduated from City Lit College. Her work examines how we respond to emotional experiences such as memories, loss and sense of belonging. She makes abstract sculptures that look like they have been found rather than made, and which challenge our expectations and perception of ceramics.
"Trace explores the themes of legacy, sense of place and memories, focusing on the work of the internationally known potter Bernard Leach. My project is a combination of research and experimentation to explore a local clay that Leach used when he started the pottery. This project will culminate in December with a month-long art residency in Porthmeor studios in St Ives, the birthplace of the Leach Pottery. The residency will be part of the Leach 100 project celebrating the centenary of the pottery. The first stages of the project will focus on rediscovering this material, experimenting with it, and then sharing the first result with the St Ives community.

This bursary will also give me the opportunity to work with two other artists, Julia Lancaster and Jim Gladwin, as the collective 'Eutectic', to support each other, share ideas of what contemporary ceramic practice can be, and extend the boundaries of clay. Using the notion of 'Trace', our collaboration will reflect on the legacy of makers and how much or how little they knowingly leave behind. Through exploration, hand making, testing and looking, this work aims to develop a collaborative visual language informed by the Leach Museum as an archive and the artists who have previously occupied Studio 5, Porthmeor studios."

During the pandemic, CuratorSpace have adapted their artist bursaries to support artists with small grants to maintain their art practice. To find out more, click here.
Subscribe to our newsletter
Get the latest CuratorSpace news, updates about new opportunities, upcoming deadlines, and art-related promotions.
Advertisement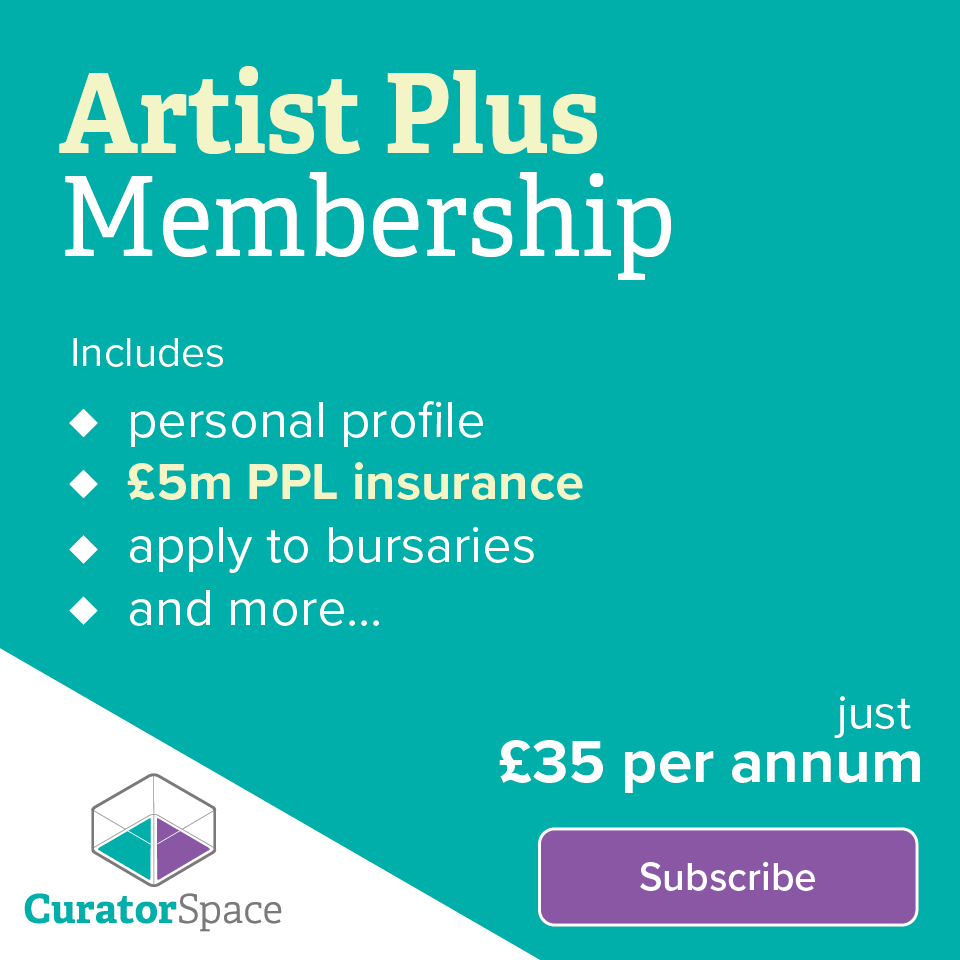 Not another listings site
CuratorSpace isn't another listings website; it's a place where curators and organisers can use custom online forms to allow artists to apply to their opportunity. It also allows you to see and manage all submissions made to your opportunity on the website, and to contact contributors directly.
Register now and you can start making submissions and even create your first opportunity for free.