CuratorSpace Artist Bursary #8: Lynn Cox
Lynn Cox is a blind artist, losing her sight over the past 35 years. Inclusion, accessibility and the Situationist explorations of Play and Psychogeography are integral to her work as an artist. Collaged soundscapes, tactile sculptures and 3D drawings are always prominent. She holds a BA and MA in Fine Art from Wimbledon School of Art.
"Drawing on my own experiences of sight loss, I will create a new installation called Interplay - Blind Isolation! This represents a blind artist's view of social distancing (either 1+ or 2m), how can you tell if you can't see! The installation will consist of large letters spelling the word 'Isolate' in standard English and braille, using a range of materials, as well as equipment associated with visual impairment, such as white canes.

I will also create a simultaneous soundtrack to explore the playful interactions taking place in a post lockdown world, with conversations about how to recognise 1+ & 2m and the seemingly arbitrary measurements used around the world. This installation aims to highlight the ways that independence for visually impaired people is further restricted as we are not able to control the distances between ourselves and others.

This project builds on my recent work with DeafBlind people in Birmingham where I co-led a project to create a tactile/auditory installation. I have also recently shown work in the group exhibition 'Hardwired' with Outside In and Chrysalis art which toured Northern England. Through this work, I aim to continue my work of merging ideas of art, social commentary, disability rights, understanding of the other, and play for play's sake and I hope that this will give a voice to artists like myself and the extra challenges that visually impaired people are experiencing at the moment."

You can find out more about Lynn's work and how to contact her here.

During the pandemic, CuratorSpace have adapted their artist bursaries to support artists with small grants to maintain their art practice. To find out more about this, click here.

Subscribe to our newsletter
Get the latest CuratorSpace news, updates about new opportunities, upcoming deadlines, and art-related promotions.
Advertisement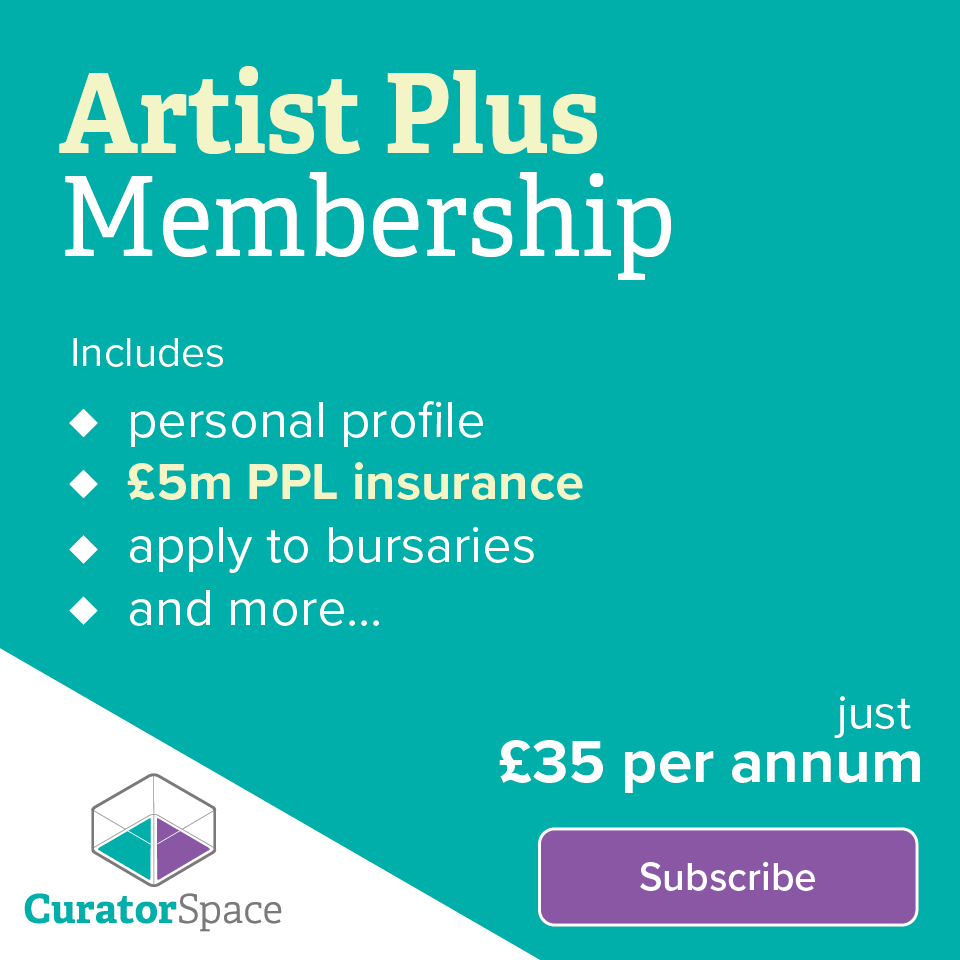 Not another listings site
CuratorSpace isn't another listings website; it's a place where curators and organisers can use custom online forms to allow artists to apply to their opportunity. It also allows you to see and manage all submissions made to your opportunity on the website, and to contact contributors directly.
Register now and you can start making submissions and even create your first opportunity for free.