Fierce Fine Art: Looking Out
Fierce Fine Art focuses on personal lifecycles, tracing the emotional moments and relationships of family through pared down linear pencil images. She approaches her practice from an unashamedly female perspective, frequently using her own body as an expressive medium to portray the often-overlooked perspective of women and children within the visual arts.
"As an artist, educator and mother of now secondary aged children, I have always had to work to find time to make art. I saw lockdown looming and brought my studio things home to continue working. However, the reality of working from home and learning to teach using remote forms, alone and without the usual team to bolster and support whilst home educating my children put a real strain on my practice; limited space at home but even more limited mental space left me devoid of creativity.

Receiving the government letter sent to all households in March struck me as 'one of those moments' in history and I instantly felt like I needed to do something with this valuable resource. I apprehensively approached my street via our newly formed WhatsApp group to collect their envelopes and a germ on an idea emerged to represent our street isolated but together. The next step was to ask my street to send photos of them looking out and I started to draw these onto the envelopes.

The piece was instantly different than the drawings I normally create, but the process unlocked the 'stuck' element I'd been wrangling with and the form of the piece made it more suited to picking up and putting down than my usual pieces that require intense concentration… perfect for completing an envelope whilst supporting my youngest with an assignment from school. The piece I hope reflects the confinement and insular nature of this time where home and street became everything for a short period."

You can see more of Fierce Fine Art's work on her website, or contact her on Facebook or Instagram.

CuratorSpace are currently featuring articles by artists, curators and organisations who want to share their experiences of responding to the COVID-19 pandemic, whether that is artists using their practice as a way of exploring new boundaries of isolation, or as a way to connect more broadly with their communities. We are also interested in hearing from curators and organisations who are offering support to artists and audiences during this time.

Contact us at louise@curatorspace.com to share your story.
Subscribe to our newsletter
Get the latest CuratorSpace news, updates about new opportunities, upcoming deadlines, and art-related promotions.
Advertisement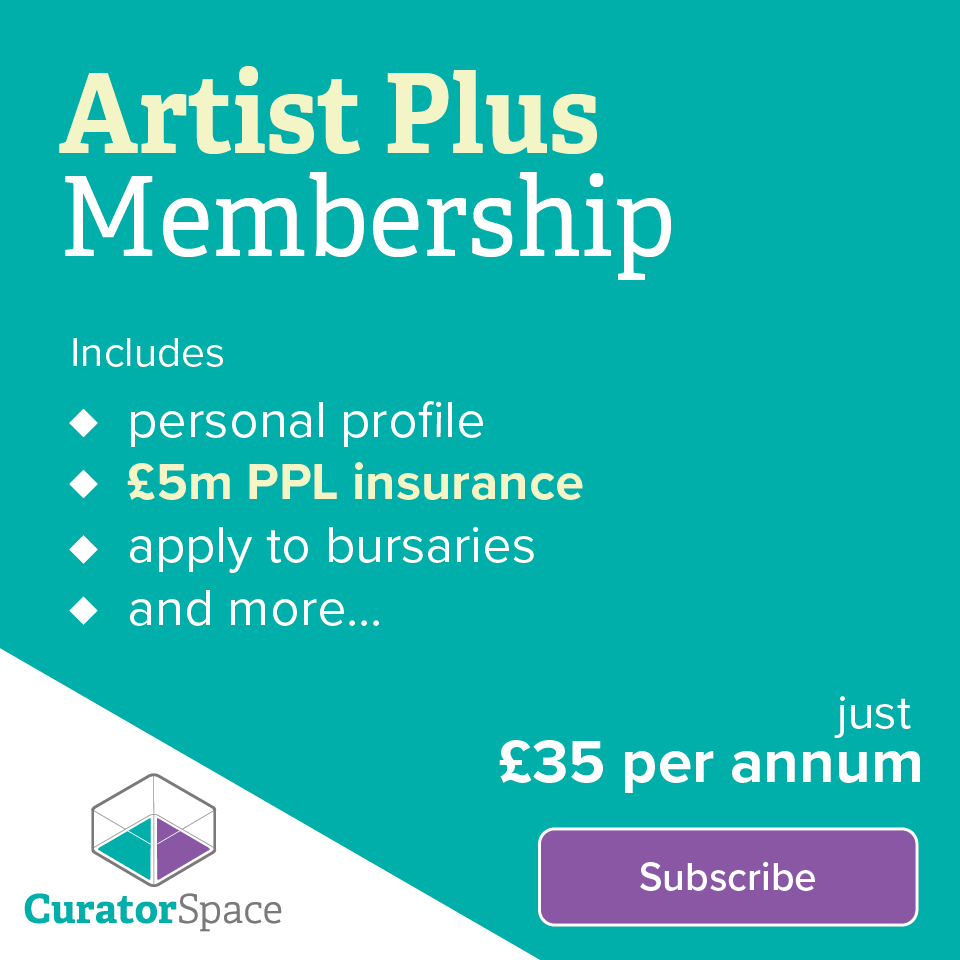 Not another listings site
CuratorSpace isn't another listings website; it's a place where curators and organisers can use custom online forms to allow artists to apply to their opportunity. It also allows you to see and manage all submissions made to your opportunity on the website, and to contact contributors directly.
Register now and you can start making submissions and even create your first opportunity for free.