Jennifer Lauren Gallery: Art | Unlocked | Unearthed
The Jennifer Lauren Gallery champions and exhibits self-taught and overlooked artists who create works outside the mainstream art world and art history. It aims to showcase undiscovered talents, evolving artists, as well as internationally recognised artists commonly seen as Outsider Artists, whose authentic, raw and honest work speaks for itself.
The Jennifer Lauren Gallery is based in Manchester, UK and managed by Jennifer Gilbert, who has many years experience supporting, exhibiting and selling unknown, disabled and self-taught artists' works around the world. She is a Freelance Producer and Curator, often working with and supporting disabled artists, organisations and galleries. She also writes funding applications for people with access needs.

During lockdown, the gallery held a two week exhibition open call for artists who self-define as disabled and/or Deaf to submit a work made since January 2020. The exhibition, entitled Art | Unlocked | Unearthed and supported by Manchester International Festival, was open to artists all over the world, and received 194 submissions. Three selectors, including an artist with mental health issues, a London based curator and Jennifer herself selected the final 30 works that can be seen online.

Art provides a much-needed distraction and connection point for so many disabled and/or Deaf artists in order to combat the loneliness and isolation that many are currently facing. Many of those featured are from supported studios who are doing an incredible job to move their programming online to continue supporting disabled artists from a distance. The online exhibition and zine can be viewed here.

CuratorSpace are currently featuring articles by artists, curators and organisations who want to share their experiences of responding to the COVID-19 pandemic, whether that is artists using their practice as a way of exploring new boundaries of isolation, or as a way to connect more broadly with their communities. We are also interested in hearing from curators and organisations who are offering support to artists and audiences during this time.

Contact us at louise@curatorspace.com to share your story.

Image: Susan Brown, 'Her Mother'.
Subscribe to our newsletter
Get the latest CuratorSpace news, updates about new opportunities, upcoming deadlines, and art-related promotions.
Advertisement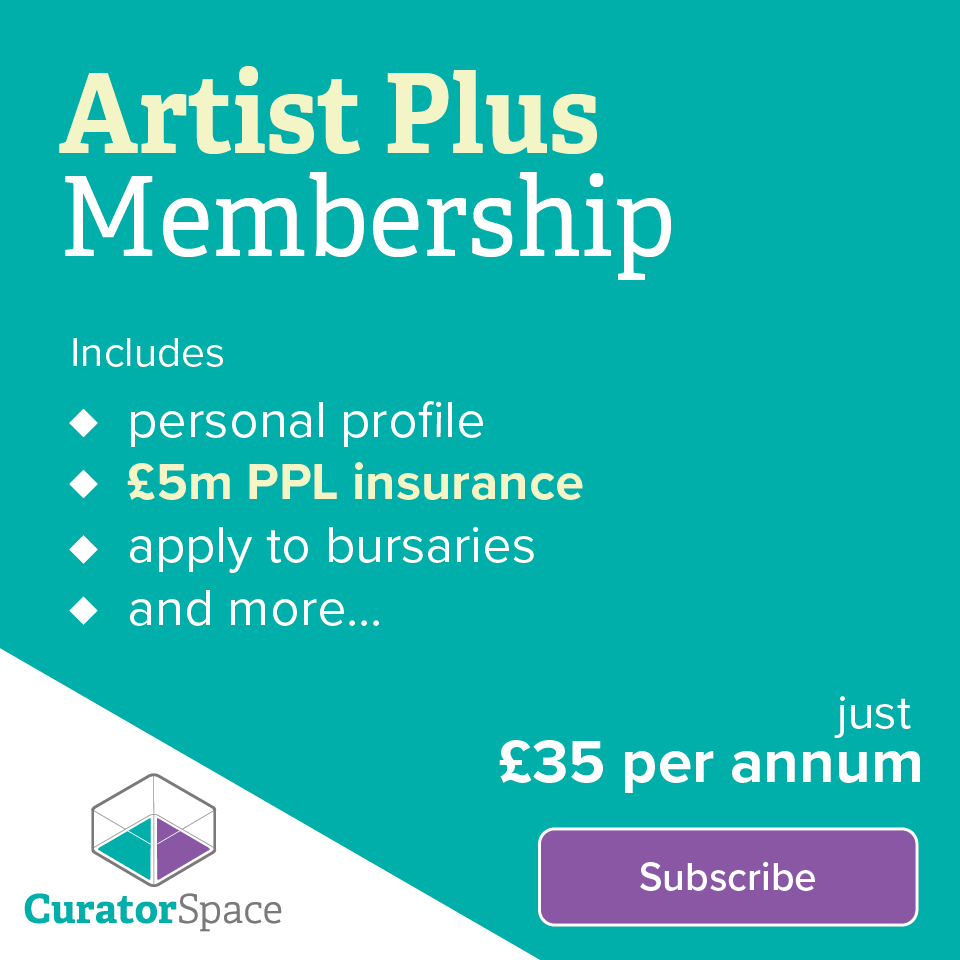 Not another listings site
CuratorSpace isn't another listings website; it's a place where curators and organisers can use custom online forms to allow artists to apply to their opportunity. It also allows you to see and manage all submissions made to your opportunity on the website, and to contact contributors directly.
Register now and you can start making submissions and even create your first opportunity for free.