Julia Michiewicz: Emerging in the Quarantine
Julia Michiewicz was born in 1997 in Warsaw, Poland. She attended the undergraduate Fine Art course at the University of Oxford, graduating in August 2019. In the same year, she moved to West Yorkshire where she is currently a studio holder at Assembly House in Leeds. Since graduating, Julia has developed her art practice from documentary photography to painting as a way of expressing her complicated relationship with identity as an immigrant and newcomer to Yorkshire. The informational style and representation in her paintings is inspired by photographs documenting social and political events in Poland and reconstructive photos of actions and rituals connected with Julia's home and culture.
"Just as I was about to potentially start anew after a few months of continuous applications for creative jobs and open calls and constant rejections, the Covid-19 health crisis hit the UK. In a space of a week I went from feeling elated at being accepted for a final stage interview as well as an upcoming exciting art job interview, and then extremely gutted when those opportunities were cancelled or postponed as a result of the spreading pandemic. In an attempt to protect my partner who works with vulnerable people, I also decided to resign from my internship, a success that had come after months of 'failures'. It was a very sad and scary beginning of lockdown. Equally, I felt very lucky to be healthy and I quickly realised my privilege in being able to sustain myself and not having to worry about work or survival.

However, what felt like the beginning of the end quickly turned out to be a push to a new beginning. Yes, at first I was terrified and upset. Stuck at home with no possibility of seeing my family who live abroad or friends who live more locally, I found myself alone for most of the day, as my partner was working throughout the pandemic. Gradually, I allowed myself to open up to the idea of vulnerability. I stopped avoiding making art in fear of failure and decided to try and make work just for the sake of exploring everything that I had been holding back before. Ironically, it was then, when my whole world felt like it was falling apart and completely out of my hands, that I found the motivation for, and understanding of, my practice.

I have always been interested in exploring my relationship with home, my sense of displacement both in the polarised Polish society, as well as the still foreign and new Yorkshire. The enforcement of isolation forced me to analyse my feelings instead of pretending that they do not exist to avoid being hurt. The lack of distractions and impossibility of escaping the subject of my troubles resulted in a catharsis that ultimately rid me of the fear of creating art that would not be liked, innovative and conceptually relevant. Since the world surrounding me seemed to be falling apart, engulfed by uncontrollable chaos, the previously overpowering fear seemed minute in comparison.

Finally, after months of avoidance and postponing, I started painting. Within a month I had completed five artworks and wrote an essay about the work of Joanna Piotrowska for Yorkshire Sculpture International that I had been planning for almost a year. Breaking this artistic mental block freed me not only from my own unresponsiveness to my struggles, but also from a toxic view of success (however small) as an intrinsic value. However ridiculous this view may sound, realising that it has been instilled in me through years of education has ultimately unburdened me. Lockdown and isolation, states of limited freedom, have ironically made me free."

You can see more of Julia's work on her website, or follow her on Instagram.

CuratorSpace are currently featuring articles by artists, curators and organisations who want to share their experiences of responding to the COVID-19 pandemic, whether that is artists using their practice as a way of exploring new boundaries of isolation, or as a way to connect more broadly with their communities. We are also interested in hearing from curators and organisations who are offering support to artists and audiences during this time.

Contact us at louise@curatorspace.com to share your story.

Subscribe to our newsletter
Get the latest CuratorSpace news, updates about new opportunities, upcoming deadlines, and art-related promotions.
Advertisement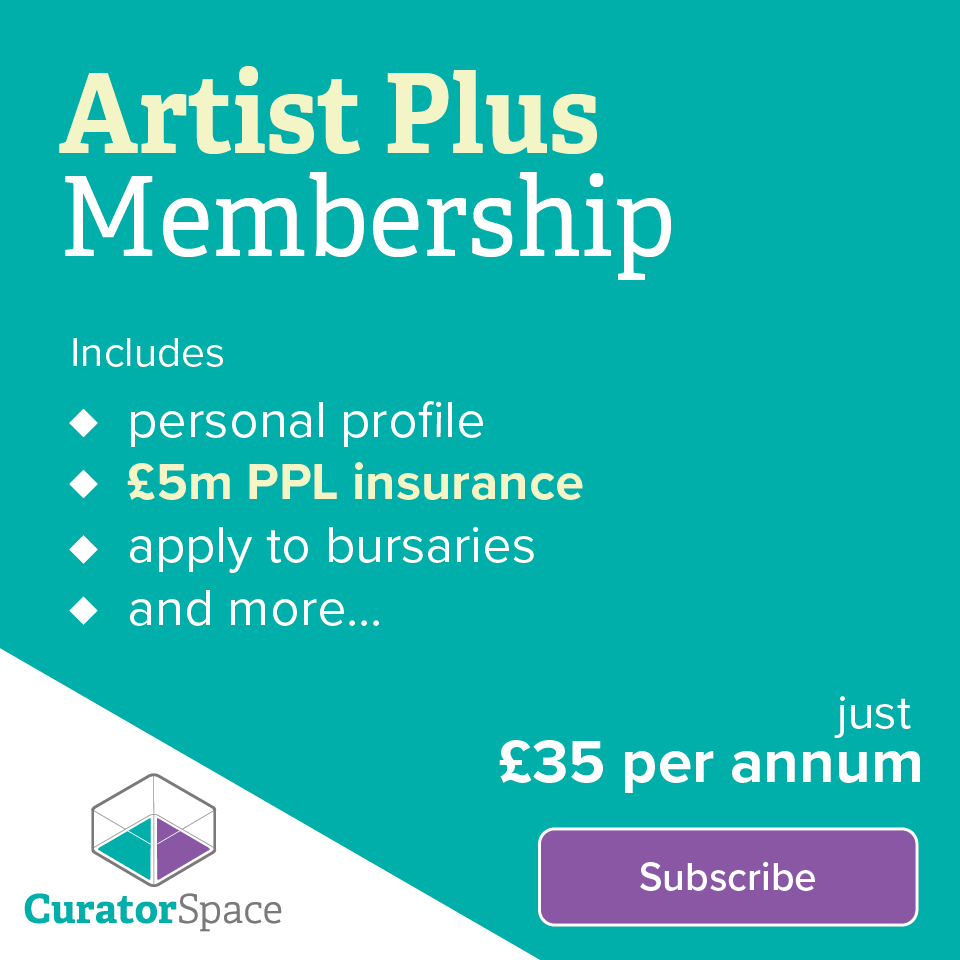 Not another listings site
CuratorSpace isn't another listings website; it's a place where curators and organisers can use custom online forms to allow artists to apply to their opportunity. It also allows you to see and manage all submissions made to your opportunity on the website, and to contact contributors directly.
Register now and you can start making submissions and even create your first opportunity for free.