Ladan Ghiami: Journeys, Renewal, Rebirth, and Transformations
Ladan Ghiami is a British-Iranian abstract painter working from her home studio in North East London. Her work explores emotional states and inner journeys where the possibility for transformation is always within reach.
"I am a self-taught, abstract artist and have been making art for the past year and a half. I have realised in that time that being self-taught is a very broad experience and the learning is more far reaching than the edges of the canvas. Making art during Covid-19 has taught me more about myself than twenty years of therapy, and I have been a psychologist for fifteen of those. For me it has been a time when the outside noises and distractions fell deafeningly silent and what was on the inside began to crawl out, forcing upon me a few things I needed to confront.

The quietness at home, on the streets and in the forest where I walked daily became the backdrop for new ideas and creative inspiration. Art experiments I had previously been too afraid to try were becoming part of my practice and fear the catalyst to do things rather than the obstacle. But most of all it was the time to start healing age old beliefs about myself as a woman, as a human being, and as an artist, my most recent identity. I learnt in the last few months that when I create, I confront myself and I expose feelings I didn't even know were running the show.

The most recent occurence was when I felt compelled to stay in my studio far longer than I ought to, because I was trying to make something great and in the process earn the right to take a break and read my book on the sofa. I realised that this is a pattern I often repeat where I feel the need to earn the good things in my life. It is a conditional love. It was a sobering lesson, but it is an example for me of what it means to be self-taught because I
learn about who I am the most when I am creating, whether that's a painting, a partnership or a Persian stew.

During the extra time and space that lockdown provided I started to think about themes that were important to me and that drew me in whenever I came across them in artworks, books or films. Themes around feminine energy and intuitive nature began to take symbolic shape in my paintings in the form of colourful fruits and circular figures. I have always had a strong intuitive sense but I have not always listened to it, and I wanted to explore the reasons why. Art does that, it helps us to understand ourselves better, and it invites the viewer to do the same if they so wish, highlighting the many parallels between art and therapy.

When making paintings on canvas, I work primarily in acrylics and use a combination of heavy and soft body paints to create a dynamic of texture and interest to the composition. For works on paper, I combine gouache, acrylic ink and collage together. Collage has been the surprise love affair of lockdown in my studio. It is such a joyful experience and I would put that down to the echoes it brings forth from childhood where experimentation was the key ingredient of creativity and putting things together, literally cutting and pasting, was second nature.

I am currently preparing for Roy's Art Fair in London from 8th - 11th October 2020 and will be bringing my large curvy vibrant fruity paintings along with smaller canvas pieces and framed collage works on paper. The theme I am exploring in these works specifically is that of journey, renewal, rebirth and transformation.

Lastly I would like to give mention to my Abyssinian cat Luna who has been a source of utter joy, shock (one live frog, one dead bird, both gifts) and inspiration for me during lockdown teaching me about the need to rest, be active, stillness and the art of truly accepting oneself in the present moment."

You can see more of Ladan's work on her website, or connect with her on Instagram.

CuratorSpace are currently featuring articles by artists, curators and organisations who want to share their experiences of responding to the COVID-19 pandemic, whether that is artists using their practice as a way of exploring new boundaries of isolation, or as a way to connect more broadly with their communities. We are also interested in hearing from curators and organisations who are offering support to artists and audiences during this time.

Contact us at louise@curatorspace.com to share your story.

Subscribe to our newsletter
Get the latest CuratorSpace news, updates about new opportunities, upcoming deadlines, and art-related promotions.
Advertisement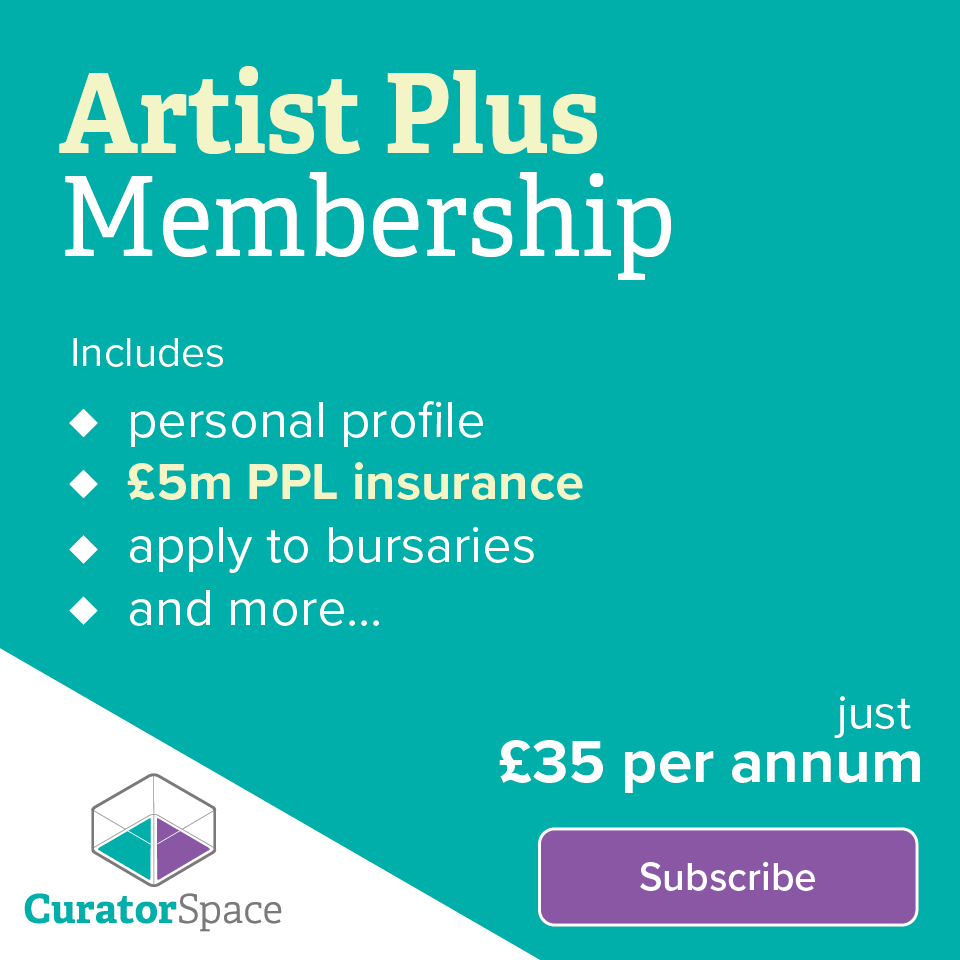 Not another listings site
CuratorSpace isn't another listings website; it's a place where curators and organisers can use custom online forms to allow artists to apply to their opportunity. It also allows you to see and manage all submissions made to your opportunity on the website, and to contact contributors directly.
Register now and you can start making submissions and even create your first opportunity for free.