Mara Cozzolino: Clouds
Mara Cozzolino is a printmaker working with Japanese woodblock (Mokuhanga) based in Italy. She is a full time artist, and part of her income comes from teaching Japanese woodblock workshops around Northern Italy.
"Italian total lockdown started on 11th March and ended on 3rd May. During this time it was prohibited to go out for walks or move outside city borders; only grocery shopping was allowed and only once a week. Of course all my workshops were cancelled but I also couldn't go to my studio to work on my prints. In the beginning I thought about using this time to draw more, and started making some portraits in my notebook. After a while I bgean to miss using my usual palette and the colours I love most, and quite organically I decided to draw a small cloud with ballpoint pens for each day of the lockdown. I saw these as individual portraits of the clouds I could see out of my window.

Making these small drawings every day gave me a sense of peace and helped me with the anxiety I was feeling. I knew that every day I would have up to 4 or 5 hours only for me and my drawings. I sincerely don't know how could I have done without. Since the end of lockdown I have continued to experience a lot of anxiety so I'm still drawing clouds. These drawings are slightly different from the lockdown ones, and I am experimenting with different sizes and I don't impose a time limit on each drawing anymore. I have also started producing posters and giclée prints of the original clouds, since I wanted everybody to be able to afford to buy my art at this difficult time.

Despite beginning as a project to combat anxiety, the cloud drawings have become so much more, and have been featured in this beautiful video by 'The Cloud Appreciation Society' founder Gavin Pretor-Finney. I am also having an exhibition with my drawings in my home town Avigliana, and I'm currently in Apricale Liguria for an impromptu artist residency where I will be drawing more clouds."

You can see more of Mara's work on her website. You can also connect with her on Instagram.

CuratorSpace are currently featuring articles by artists, curators and organisations who want to share their experiences of responding to the COVID-19 pandemic, whether that is artists using their practice as a way of exploring new boundaries of isolation, or as a way to connect more broadly with their communities. We are also interested in hearing from curators and organisations who are offering support to artists and audiences during this time.

Contact us at louise@curatorspace.com to share your story.

Subscribe to our newsletter
Get the latest CuratorSpace news, updates about new opportunities, upcoming deadlines, and art-related promotions.
Advertisement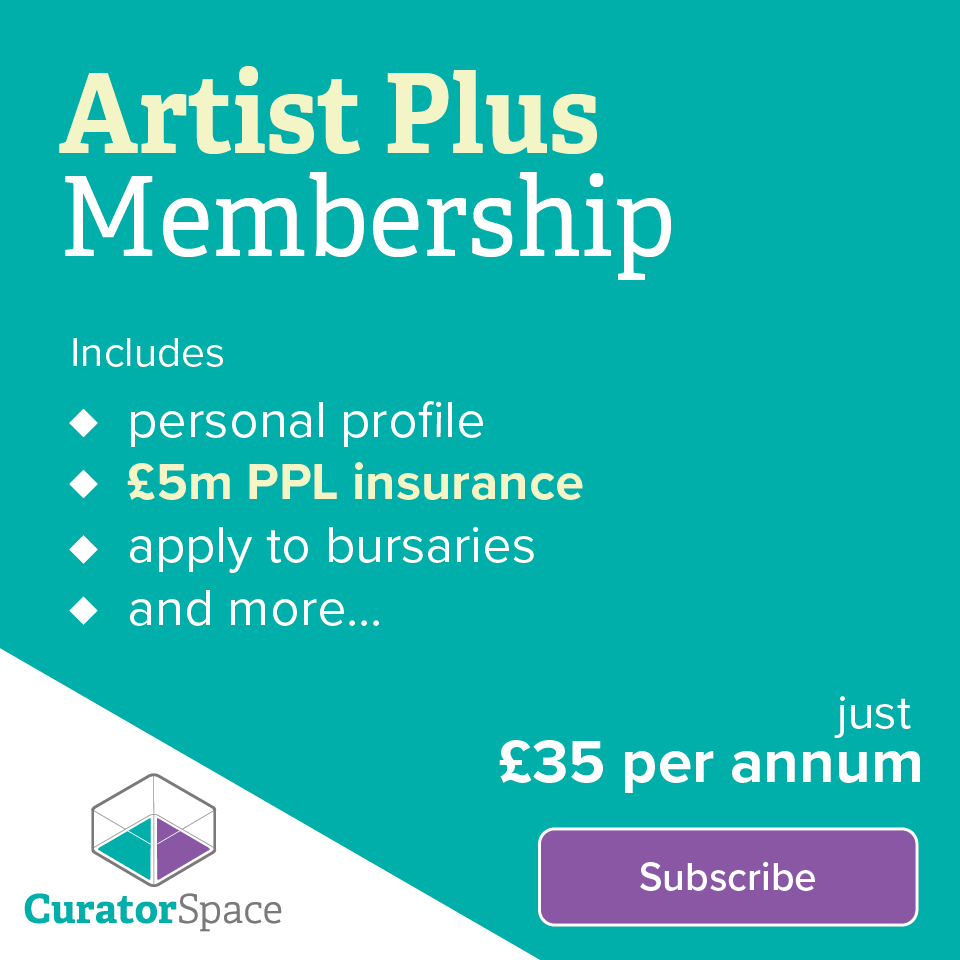 Not another listings site
CuratorSpace isn't another listings website; it's a place where curators and organisers can use custom online forms to allow artists to apply to their opportunity. It also allows you to see and manage all submissions made to your opportunity on the website, and to contact contributors directly.
Register now and you can start making submissions and even create your first opportunity for free.