Maria Mollohan: Not a degree show
Maria Mollohan is a mature student and was studying printmaking on the 4th year of a degree course in Contemporary Art at GMIT Centre for Creative Arts and Media when lockdown happened, leaving her without access to the equipment that she needed to create her work.
"During my career I have created using oils, photography, fabric, 3D craft, automata and pottery. However, last year in an enlightened moment while climbing Croagh Patrick, I chose to do printmaking and joined the 4th year Bachelor of Arts (honours) in Contemporary Art course at GMIT. A creative spirituality was reborn, and I found a new passion in etching because I like crafting 3D out of 2D. I also began to develop my practice into hybrid printmaking techniques.

However, as we were in the process of creating our degree show, the pandemic struck and I no longer had access to my studio, or the acids and equipment necessary to produce my work. Despite this, I began to research alternative processes and am now using Tetrapak, gum Arabic transfer, lino etch, mokulito, Cyanotype, Gelli plates, paper & plate lithography, silk aquatint and digital prints and have produced some interesting results.

Depsite the fact that I've had to defer my degree for the timebeing, I managed to produce work for my 'Not a degree show', which took place from 18th - 27th September 2020 at Connaught Print Works, Galway. The work I produced featured images of musicians on 10" and 12" circles to reflect vinyl records and some of the images were actually overlaid onto old shellac records.

You can see more of Maria's work on Facebook and Instagram.

CuratorSpace are currently featuring articles by artists, curators and organisations who want to share their experiences of responding to the COVID-19 pandemic, whether that is artists using their practice as a way of exploring new boundaries of isolation, or as a way to connect more broadly with their communities. We are also interested in hearing from curators and organisations who are offering support to artists and audiences during this time.

Contact us at louise@curatorspace.com to share your story.

Subscribe to our newsletter
Get the latest CuratorSpace news, updates about new opportunities, upcoming deadlines, and art-related promotions.
Advertisement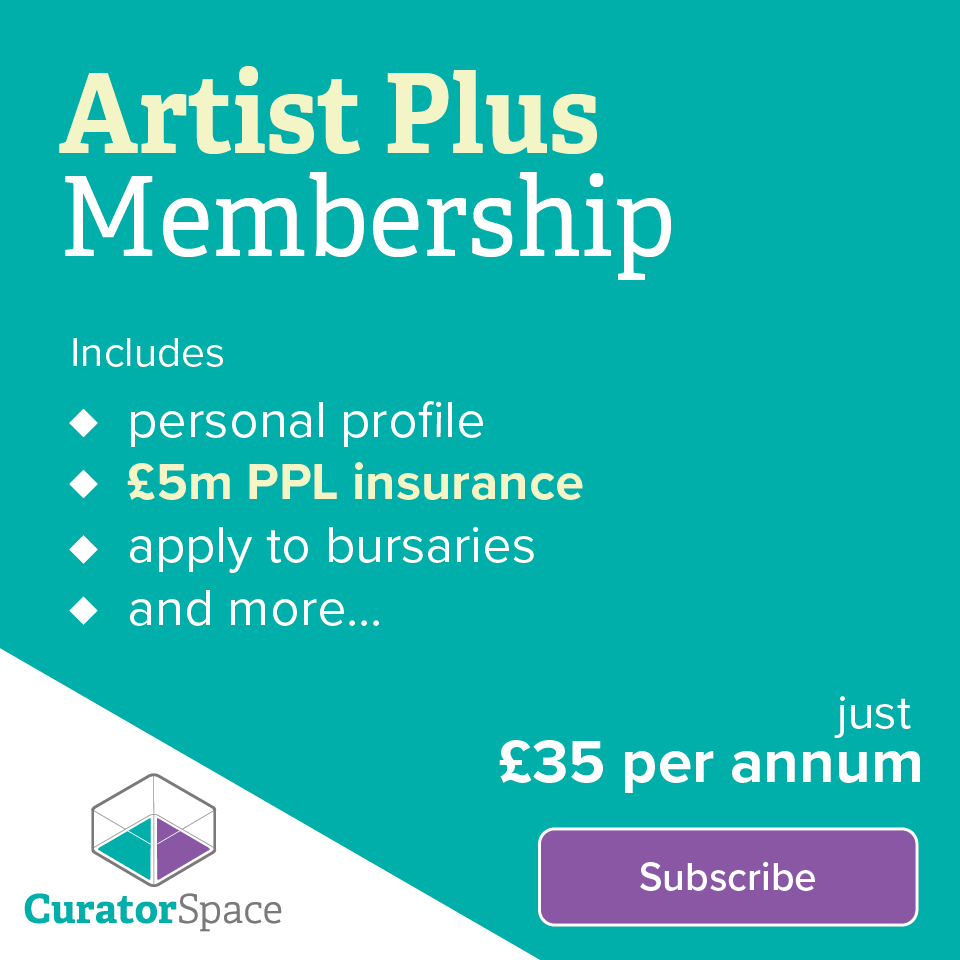 Not another listings site
CuratorSpace isn't another listings website; it's a place where curators and organisers can use custom online forms to allow artists to apply to their opportunity. It also allows you to see and manage all submissions made to your opportunity on the website, and to contact contributors directly.
Register now and you can start making submissions and even create your first opportunity for free.