Megan Jowett: Make The Paint Dance
Make The Paint Dance is a social enterprise which was set up by Megan Jowett to increase accessibility to music and art through providing workshops which combine the two art forms. They work mostly with children and their families and key to their projects is the idea of bringing music and art which is often perceived as too complex for children and exploring what they make of it. Much of their ethos is based around what people can learn as a group in the workshop environment and they aim to foster and develop the creativity of everyone involved in their sessions.
"My name is Megan and I'm a musician. I'm originally from Huddersfield but I studied in Birmingham and Cardiff before returning to settle in Leeds just under 2 years ago. Make The Paint Dance began as a project as part of my Masters degree at the Royal Welsh College of Music and Drama. The project brought the music of Ravel and artwork of Chagall to 70 children in a school in Cardiff. From there I applied for the Deutsche Bank Award for Creative Enterprise in 2017 and was very happy to win the award for the music category. The enterprise has been in its current form in Leeds since September 2018, and we are also grateful to receive support from an UnLtd Do It Award which helps fund our current programmes.

Our focus is accessibility to the arts and providing interactive sessions which explore the ideas and discussions presented by music and art as well as improving the well being of participants. We run a wide range of sessions; recently we've been exploring music and messy play with toddlers in Woodhouse. Since the lockdown things have changed a lot and we have taken our toddler sessions online on Friday mornings at 10.30am. We work with audiences by providing interactive sessions where everyone can get involved in music making and art activities, regardless of ability or experience. Often our workshops have a theme or story attached to them and we provide space for improvisation, composition and art activities linking to the theme.

When we first went into lockdown we spent a fortnight or so trying to work out what we could do. In this time we were constantly commenting on the birdsong we were hearing in our garden, as I think a lot of other people were. We live not far from the city centre of Leeds so birdsong is not that common when the world is running as normal; we are used to hearing the hum of traffic. We decided to put together a community composition and this developed in to our #BirdsongMashup project.

People recorded videos of birds in their gardens or on walks and we also asked people to improvise their own birdsongs if they wanted to. We got an amazing response and we are in the process of knitting together all the submissions to premiere the piece online later in May. The project was great as it opened up so many conversations with people from across Leeds and even as far as Berlin. Having birdsong waiting in your inbox in the morning was pretty joyous as well. It was really great that we could share other people's experience of seeing and hearing more birds than before the lockdown."

You can find out more about Make The Paint Dance on their website, or by following them on Facebook, Twitter or Instagram.

CuratorSpace are currently featuring articles by artists, curators and organisations who want to share their experiences of responding to the COVID-19 pandemic, whether that is artists using their practice as a way of exploring new boundaries of isolation, or as a way to connect more broadly with their communities. We are also interested in hearing from curators and organisations who are offering support to artists and audiences during this time.

Contact us at louise@curatorspace.com to share your story.
Subscribe to our newsletter
Get the latest CuratorSpace news, updates about new opportunities, upcoming deadlines, and art-related promotions.
Advertisement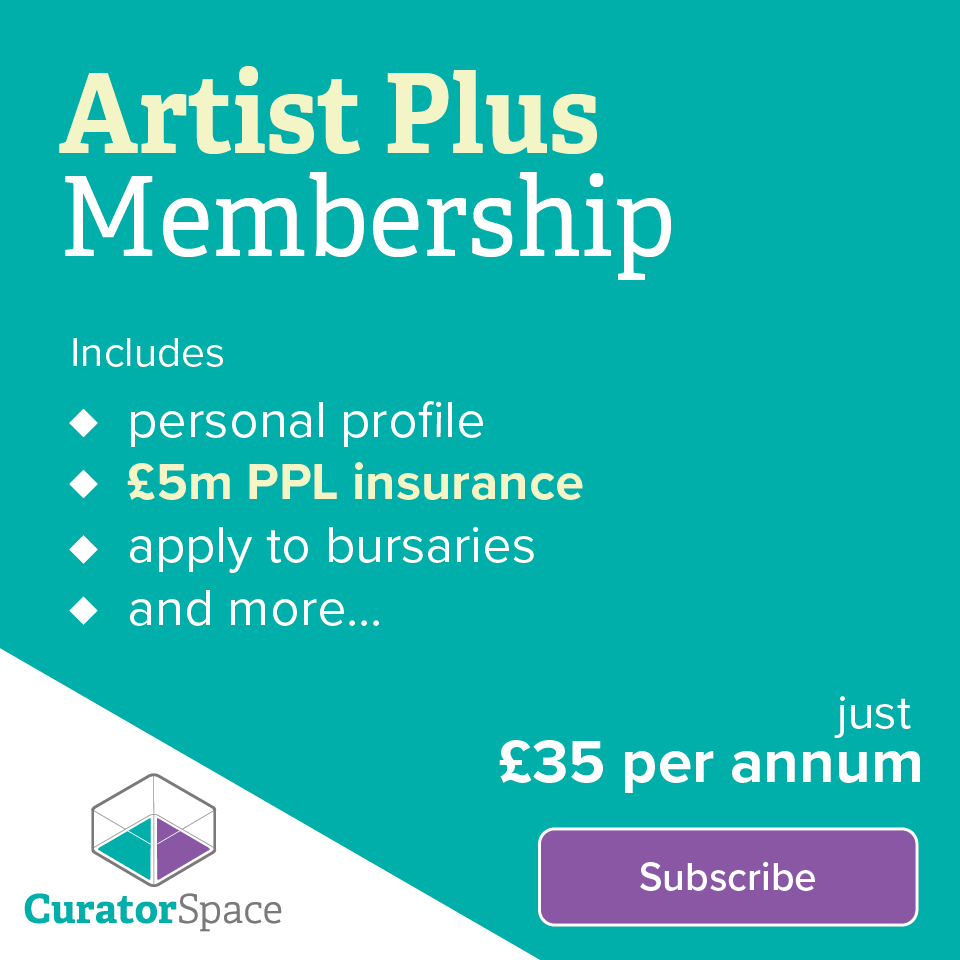 Not another listings site
CuratorSpace isn't another listings website; it's a place where curators and organisers can use custom online forms to allow artists to apply to their opportunity. It also allows you to see and manage all submissions made to your opportunity on the website, and to contact contributors directly.
Register now and you can start making submissions and even create your first opportunity for free.