Michelle Hughes: Lockdown silver linings
Michelle Hughes is a self taught linocut artist, and has worked as a professional designer for 28 years. She is known for her linocut prints of Yorkshire landscapes and seascapes which she exhibits at York Open Studios, galleries and print fairs such as York Printmakers Print Fair and her own open studio events. She started her own printmaking and graphic design business in June 2016.
"I've been teaching linocut workshops for 3 years and was about to take part in York Open Studios. Overnight Covid-19 changed everything and I needed to think of ways to evolve my business. My lockdown silver lining has been the gift of time to focus on creating online linocut courses, to inspire more people to get creative. I created a series of instructional videos and step-by step guides show people how to carve a variety of mark making techniques using linocut tools and then how to print their design by hand. I made it so that people can create their own designs and provided nature themed design templates for those who wanted a bit of inspiration to get them started.

When I began linocut printing, I started out on a shoestring, spending under £30 on basic lino cutting equipment: a set of carving tools, a roller, some soft cut lino and a tube of block printing ink. Being a self taught linocut artist, I understand many of the problems and challenges that people may encounter. I love the graphic style of linocut print because it means a simple design can be very effective. It's about having fun and enjoying the process of creating something with your hands. Linocut prints also make great personal gifts or cards for friends and family."

You can find out more about Michelle's creative journey here, or buy the beginners linocut course here.

CuratorSpace are currently featuring articles by artists, curators and organisations who want to share their experiences of responding to the COVID-19 pandemic, whether that is artists using their practice as a way of exploring new boundaries of isolation, or as a way to connect more broadly with their communities. We are also interested in hearing from curators and organisations who are offering support to artists and audiences during this time.

Contact us at louise@curatorspace.com to share your story.

Subscribe to our newsletter
Get the latest CuratorSpace news, updates about new opportunities, upcoming deadlines, and art-related promotions.
Advertisement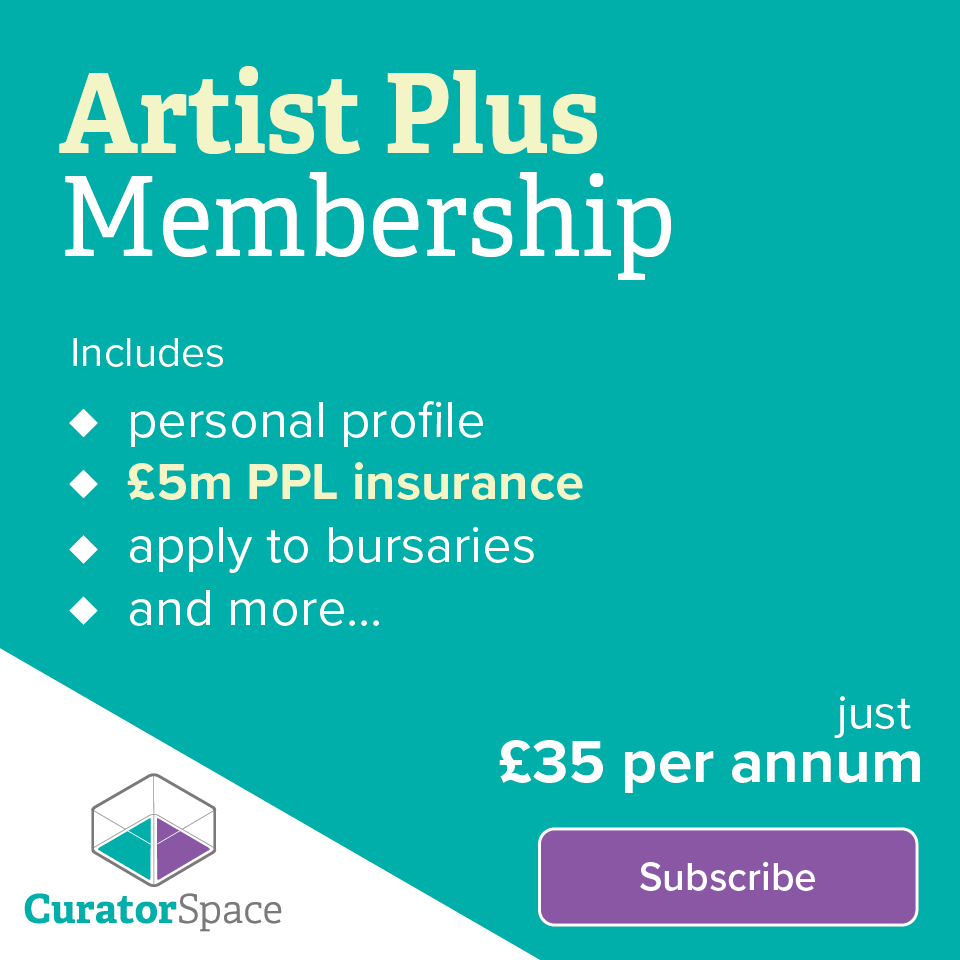 Not another listings site
CuratorSpace isn't another listings website; it's a place where curators and organisers can use custom online forms to allow artists to apply to their opportunity. It also allows you to see and manage all submissions made to your opportunity on the website, and to contact contributors directly.
Register now and you can start making submissions and even create your first opportunity for free.