New event listing on CuratorSpace
We are happy to announce the new event listing on CuratorSpace. Anyone with a paid subscription to the site can now post up to 3 events at a time.
These include art events, exhibitions, festivals, courses, etc, along with a gallery of images and links to further information and / or booking sites.

​In addition to being shown on the events listing, all events will also be posted to social media and will be featured on the event organisers' Artist and Curator profiles.

To find out more or to post your event listing, go to: https://www.curatorspace.com/events
Subscribe to our newsletter
Get the latest CuratorSpace news, updates about new opportunities, upcoming deadlines, and art-related promotions.
Advertisement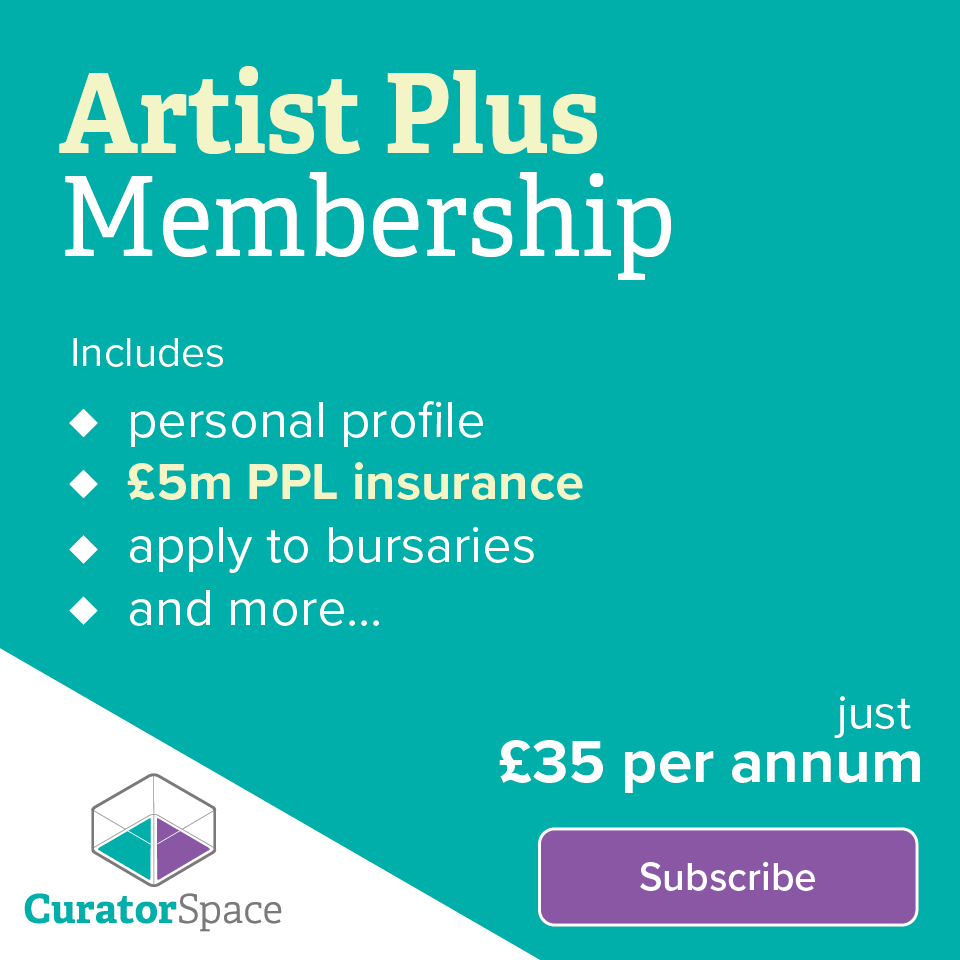 Not another listings site
CuratorSpace isn't another listings website; it's a place where curators and organisers can use custom online forms to allow artists to apply to their opportunity. It also allows you to see and manage all submissions made to your opportunity on the website, and to contact contributors directly.
Register now and you can start making submissions and even create your first opportunity for free.