Nicola Davison Reed: Our Town in Lockdown
Nicola Davison Reed is a photographer based in a natural light studio in the Midlands, specialising in family portraiture, weddings and artist/creatives folios to fund her personal street and conceptual photography.
"The themes I work with are ones related to being alone but not lonely, of resilience, love, death, and rising from adversity among many others. I primarily use digital black and white photography to create my images, and use any camera I have to hand always with the available light. Using black and white photography relates to my chosen themes because I feel that it exposes a more naked and raw image and I love the deep contrast between light and shadow.

During lockdown, I decided to focus on the street photography aspect of my practice as I wanted to tell the stories of people where I lived. I asked people if I could photograph them, and while doing so I asked them three questions about their experiences of lockdown: What are the positives? What are the negatives? and What has surprised you? I was humbled by the resilience of people in the town; some of whom were family members of key workers, others who have battled through their own health concerns but were still happy to smile for the camera.

I witnessed care workers, hospital workers and key workers who have endured a level of concern for the safety of their own families. The concern is never for themselves but for putting their loved ones at risk because they are on the frontline. I've seen how selfless parents are and how their priorities are aways their children's welfare and stability, and it's been wonderful to see neighbourhoods coming together and people ready to support one another.

Each story is unique and highlights the strength of the families depicted. As this began as a community project I didn't have a particular aim for it, but I'm excited about the way it has developed organically as something for people to identify and find connection with in what could be deemed a negative period. I hope the project will become even more interesting and useful in retrospect, as we remember the bonds that were forged during this time."

You can view Nicola's project on her website, or connect with her on Twitter or Instagram.

CuratorSpace are currently featuring articles by artists, curators and organisations who want to share their experiences of responding to the COVID-19 pandemic, whether that is artists using their practice as a way of exploring new boundaries of isolation, or as a way to connect more broadly with their communities. We are also interested in hearing from curators and organisations who are offering support to artists and audiences during this time.

Contact us at louise@curatorspace.com to share your story.

Subscribe to our newsletter
Get the latest CuratorSpace news, updates about new opportunities, upcoming deadlines, and art-related promotions.
Advertisement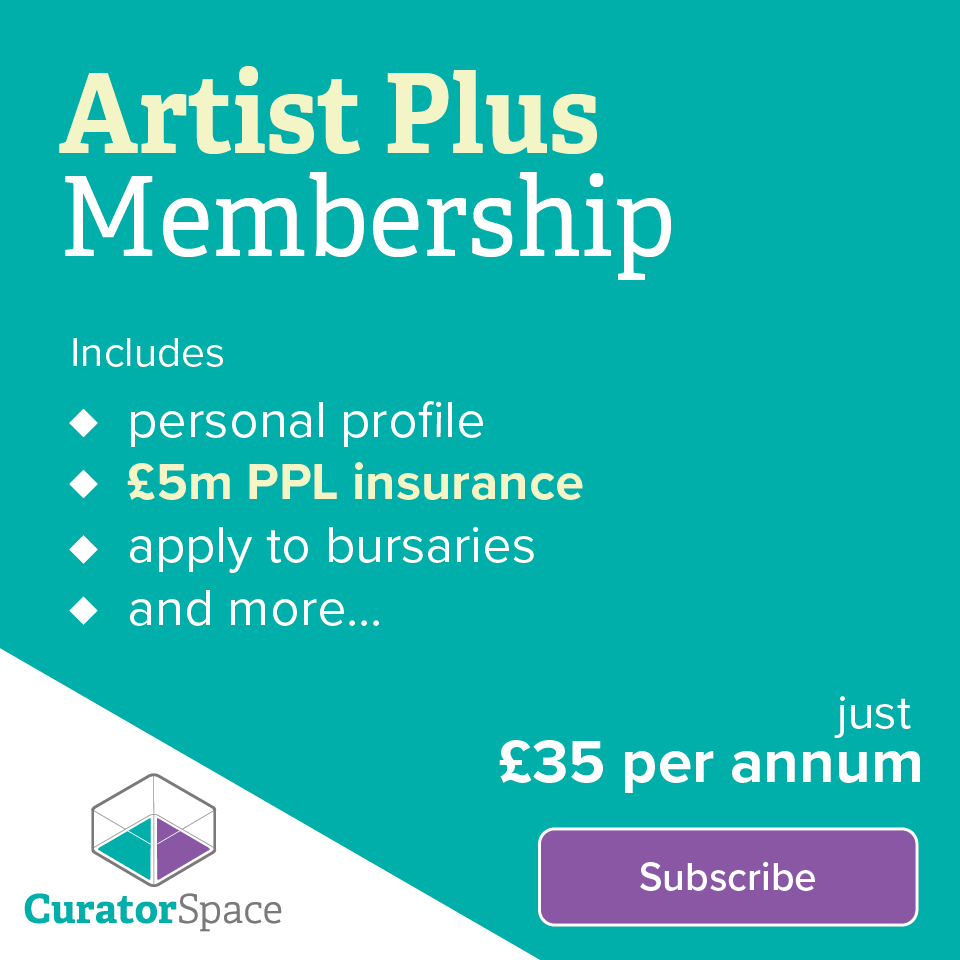 Not another listings site
CuratorSpace isn't another listings website; it's a place where curators and organisers can use custom online forms to allow artists to apply to their opportunity. It also allows you to see and manage all submissions made to your opportunity on the website, and to contact contributors directly.
Register now and you can start making submissions and even create your first opportunity for free.