Pippa Malik: Isolation Creations
Pippa Malik is a needle felt landscape artist, working from a corner of a room in London, surrounded by varying lengths of recycled yarn and wool tops. After initially working in glass design (sometimes stained, mostly slumped and sandblasted), Pippa spent 20 years in fashion before discovering a love for textiles and somehow ending up in needle felting.
"During lockdown in London my only way to really get out and about was by using social media to virtually travel around the country and see the sun, sea and sand of other people's local areas. I began by taking screen shots of Cornwall and recreating them as though I was there painting in plein air, although of course I was 'painting' in wool. I use mixed wools from all over the world. Merino is smooth and has long fibres, perfect for sky or still water, but Corridale wool is much better for sand dunes and hillsides. Banana fibres are silky with a slight shine, so good for reflections on water, and there is nothing like Bamboo for the crest of a wave.

My work was chosen to be shown on Grayson's Art Club on Channel 4 and I began doing commissions for people all over the world. This was a huge moment for me, it gave me the confidence to believe that this could one day be a career and it totally changed my perception of my art.The lockdown meant that for the first time I had nothing to distract me from doing only what I love. There was nowhere else to be, no one to visit and I was totally immersed in my creativity. Even going out to the supermarket was often stressful and my small corner filled with woolly beaches and country lanes became a much needed respite from the reality of what was going on outside."

Pippa sells her work on Etsy and through commissions received on her Instagram page.

CuratorSpace are currently featuring articles by artists, curators and organisations who want to share their experiences of responding to the COVID-19 pandemic, whether that is artists using their practice as a way of exploring new boundaries of isolation, or as a way to connect more broadly with their communities. We are also interested in hearing from curators and organisations who are offering support to artists and audiences during this time.

Contact us at louise@curatorspace.com to share your story.

Subscribe to our newsletter
Get the latest CuratorSpace news, updates about new opportunities, upcoming deadlines, and art-related promotions.
Advertisement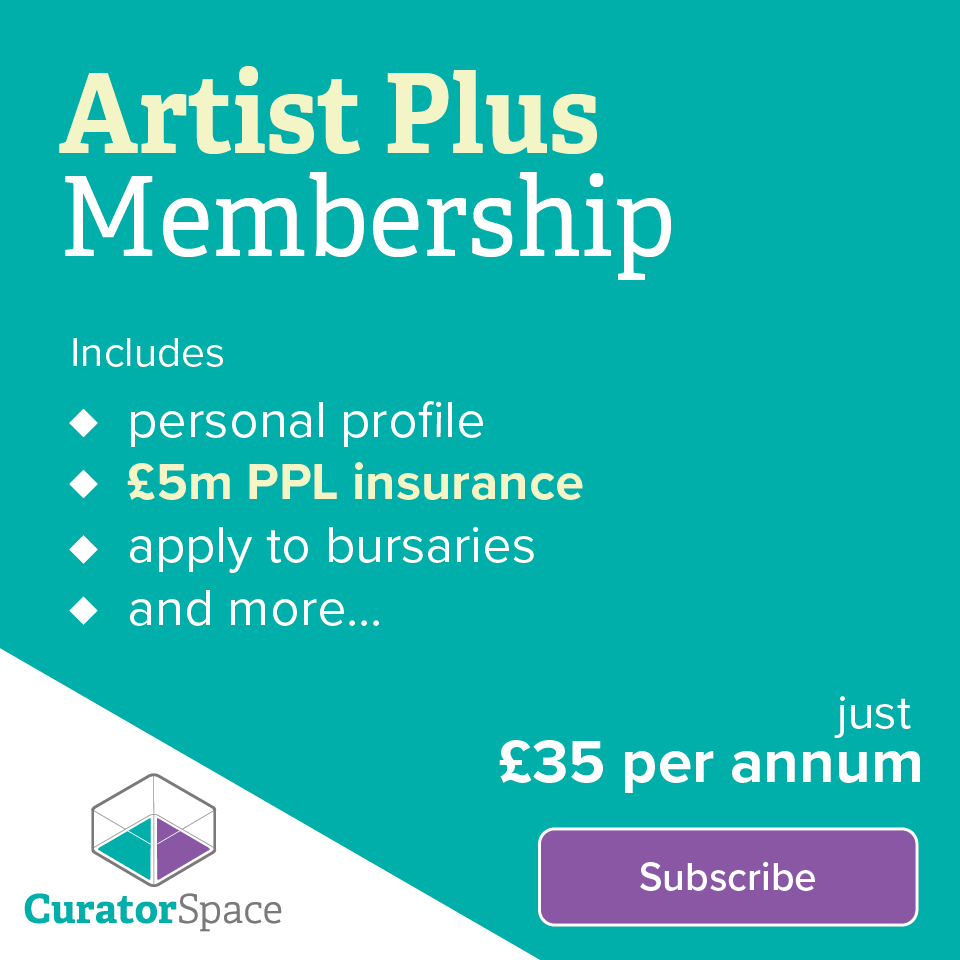 Not another listings site
CuratorSpace isn't another listings website; it's a place where curators and organisers can use custom online forms to allow artists to apply to their opportunity. It also allows you to see and manage all submissions made to your opportunity on the website, and to contact contributors directly.
Register now and you can start making submissions and even create your first opportunity for free.