Ruby Coupe: Dotty Delightful Art Club
Ruby Coupe is a self-employed artist and empowerment coach and completed her BA in Fine Art during lockdown. Her visual art practice explores eco-activism, the Anthropocene and urban sprawl, but she also loves to empower others, and support them through whatever they need personally, creatively and in business.
"I felt overwhelmed when Covid started, we couldn't go to the uni studios anymore and my paintings are 5ft x 3ft, so pretty big to work on at home. I also worried about how my Etsy business would survive (this along with Patreon is what pays for our bills, rent etc), and for the first week of lockdown, I went into a weird mood of one minute being happy and feeling like it wasn't real, and the next, despair.

I am well practiced at self care so I was gentle with myself for a week and then after that, did what I always do to get through a crisis, became practical and thought of others. My first task was to create a free facebook group called Dotty Delightful Creative Circle for artists and creatives, but also for beginners who had an interest in developing their creative talent, and the group has grown steadily over the course of lockdown. I set daily challenges and invited guest tutors to contribute so I could take regular mental health breaks.

At the end of May we held an exhibition of all the work made in the group and it was really inspiring to see the results of everyone's hard work. This month we are focusing on junk journal making and next month we are going back to basics with drawing and painting. It's been magical to see so many people who have never picked up a paintbrush or pencil join in and push their own boundaries in the supported space."

You can see more of Ruby's work on her website, or follow her on Facebook, Twitter, or Instagram.

CuratorSpace are currently featuring articles by artists, curators and organisations who want to share their experiences of responding to the COVID-19 pandemic, whether that is artists using their practice as a way of exploring new boundaries of isolation, or as a way to connect more broadly with their communities. We are also interested in hearing from curators and organisations who are offering support to artists and audiences during this time.

Contact us at louise@curatorspace.com to share your story.

Subscribe to our newsletter
Get the latest CuratorSpace news, updates about new opportunities, upcoming deadlines, and art-related promotions.
Advertisement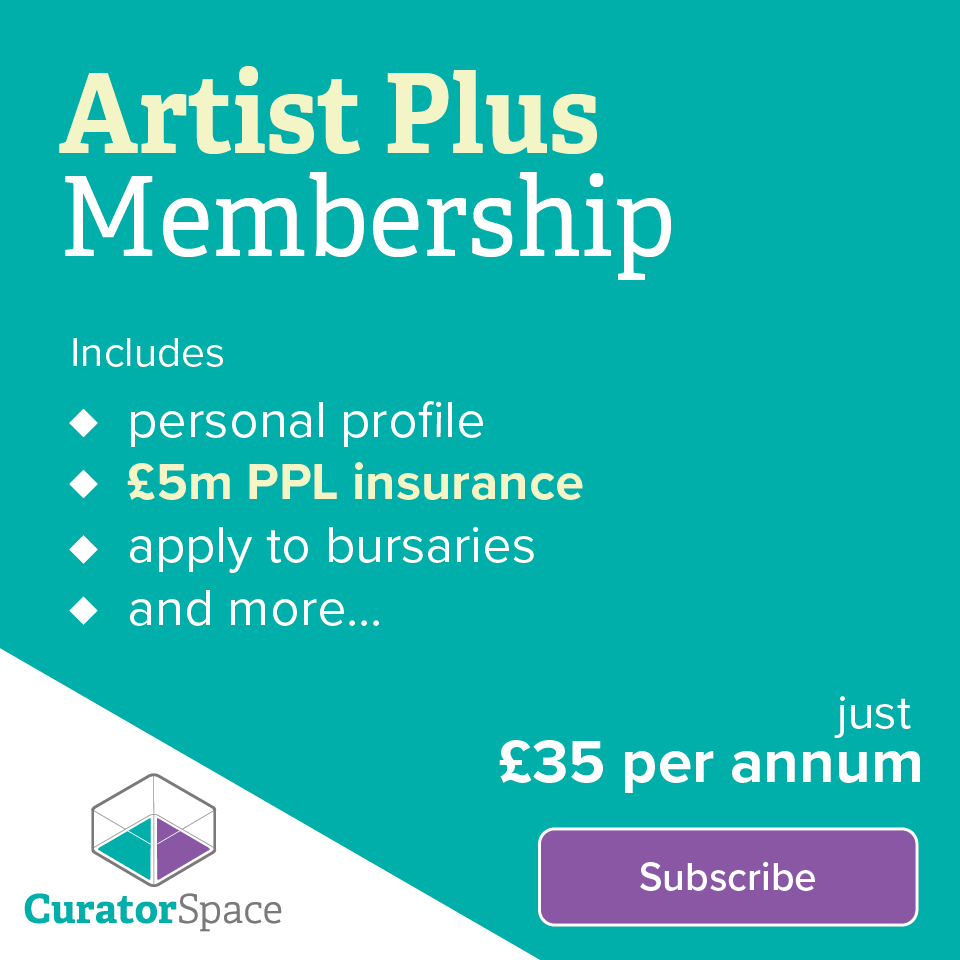 Not another listings site
CuratorSpace isn't another listings website; it's a place where curators and organisers can use custom online forms to allow artists to apply to their opportunity. It also allows you to see and manage all submissions made to your opportunity on the website, and to contact contributors directly.
Register now and you can start making submissions and even create your first opportunity for free.