Shefali Wardell: Hungry
Shefali Wardell is an interdisciplinary artist working in illustration, drawing, writing and curation. During the pandemic she has focused on publishing her first ProCreate produced graphic novel.
"The current project I'm working on is a new graphic novel called Hungry. It's from a script I wrote between 2003 and 2010 and in some ways the pandemic has given me the time and space to get on with this. Hungry is set in 2003 West London, and follows the story of Claude who is trying to give up a few bad habits in the pursuit of what he thinks might be the girl of his dreams. It's a cannibal horror graphic novel.

I wanted to turn it in to a graphic novel for a long time but haven't had the opportunity. As my print practice has totally ground to a halt due to facilities being closed or closed down, and a massive drop in income that means it's not really feasible to join a new studio, I've been working digitally for most of the year. This is the great thing about being an interdisciplinary artist, that you can adapt to change a bit more easily than others and still earn an income. The large-scale screen prints will just have to wait until after the pandemic. I am still smarting from the closure of the London Print Studio too, so it feels okay to be in a period of non-printing after this.

The other thing this is unusual for me about this project is that I decided to do it all in Procreate after having plenty of conversations with my illustration students urging them away from using this software as a first choice. It's definitely very seductive and makes it easy to produce a tolerable image but I knew I needed to actually do a whole project this way before being able to critique it too much. So as it stands it will maybe be my one and only Procreate project. I like digital drawing but usually make commercial work with vector programmes like Illustrator. So Hungry is also part a research project about whether apps are ruining art!

It's being published through my own micro press Pudding Press Ltd. I set this up some time ago to work within an editorial structure and also potentially to be able to publish other people's work. I am really interested in ideas surrounding economic accessibility and sustainability in the arts, so this was a project investigating the idea of different economic models. Being busy with other things though, I've never given it enough TLC, so am using Hungry to relaunch the project and have been able to work with someone else to do this. One thing we're doing is launching Hungry with a crowdfunding / pre-order model to make it more feasible to get printed."

You can find out more about Shefali's work here and buy Hungry through the shop. You can also connect with her on social media here, here, and here.
Subscribe to our newsletter
Get the latest CuratorSpace news, updates about new opportunities, upcoming deadlines, and art-related promotions.
Advertisement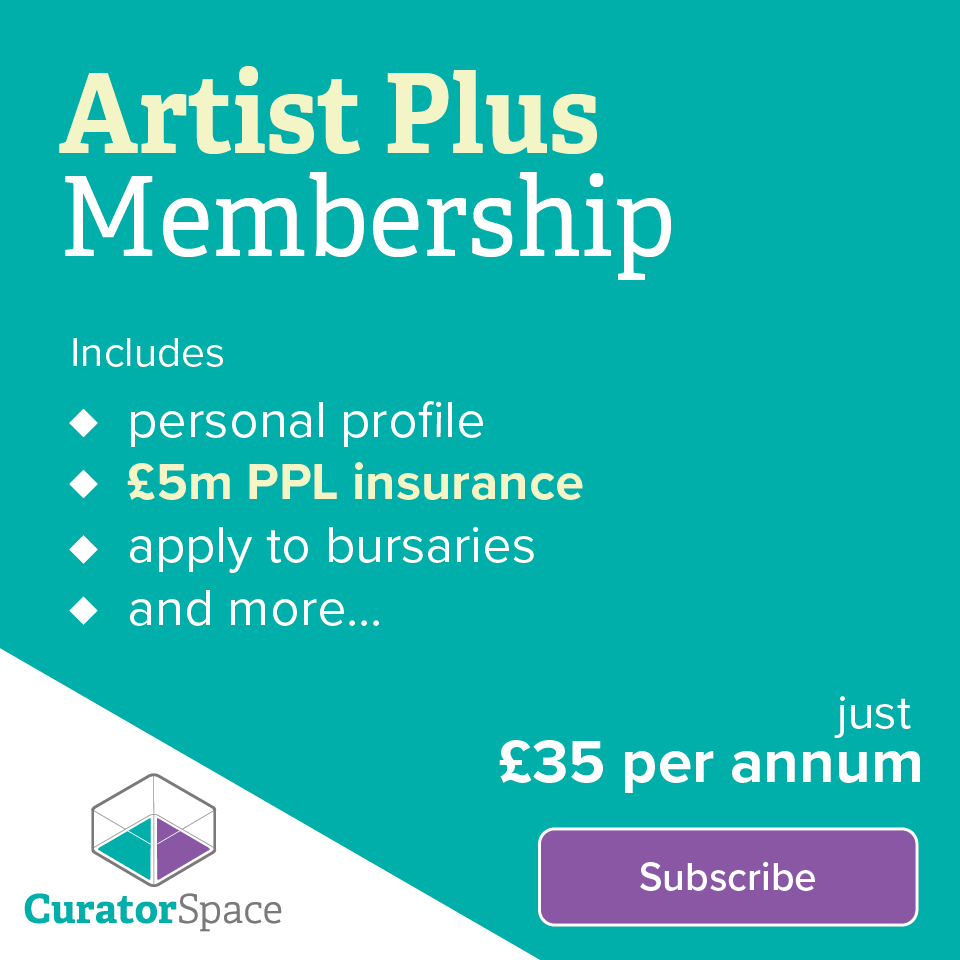 Not another listings site
CuratorSpace isn't another listings website; it's a place where curators and organisers can use custom online forms to allow artists to apply to their opportunity. It also allows you to see and manage all submissions made to your opportunity on the website, and to contact contributors directly.
Register now and you can start making submissions and even create your first opportunity for free.