Short Supply: Queer Contemporaries
Short Supply is an artist-led initiative and curatorial collective operating in Salford, and directed by Mollie Balshaw and Rebekah Beasley. During lockdown they've continued to connect with artists and audiences through running open calls and organising exhibitions.
"Short Supply was established for the purpose of generating creative opportunities, and facilitating and curating collaborative events specifically to connect artists in the North with the rest of the UK and worldwide. Particular emphasis is placed on ensuring emerging artists and recent graduates have the chance to put themselves out there, but Short Supply is a platform for all creatives, and aims to cultivate a supportive network across the board.

One of our upcoming projects is Queer Contemporaries, a showcase of LGBTQIA+ artists supported by Superbia and Manchester Pride. This will be held at AIR Gallery from 27th August - 19th September 2020. The exhibition brings together an eclectic mix of contemporary LGBTQIA+ artists across painting, sculpture, drawing, performance, film, assemblage and drag, for a snapshot of queer art in the UK today. The show brings a line-up of predominantly emerging queer artists to the fore, but also includes some well-established names within the field of contemporary queer art such as David Hoyle and Cheddar Gorgeous.

As queer artists ourselves, we know how valuable and crucial representation is in creative media. With the recent cancellation of Manchester Pride, we feel the show has even more significance now, as these events provide key opportunities for LGBTQIA+ people to meet and support one another in the absence of the festival itself. Overall, we aim to try and find the positive in these complicated circumstances."

For more information or attend the exhibition click here. You can also read more about Short Supply on their website, or connect with them on Facebook, Twitter, or Instagram.

CuratorSpace are currently featuring articles by artists, curators and organisations who want to share their experiences of responding to the COVID-19 pandemic, whether that is artists using their practice as a way of exploring new boundaries of isolation, or as a way to connect more broadly with their communities. We are also interested in hearing from curators and organisations who are offering support to artists and audiences during this time.

Contact us at louise@curatorspace.com to share your story.

Subscribe to our newsletter
Get the latest CuratorSpace news, updates about new opportunities, upcoming deadlines, and art-related promotions.
Advertisement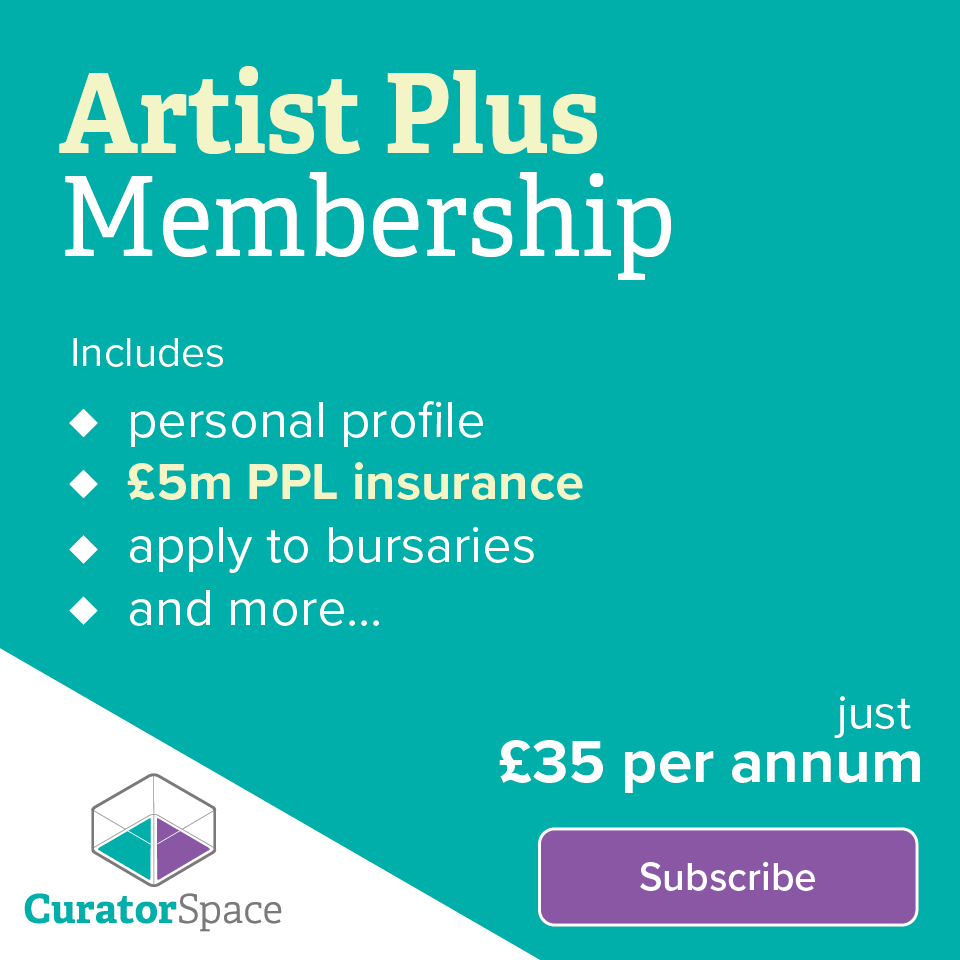 Not another listings site
CuratorSpace isn't another listings website; it's a place where curators and organisers can use custom online forms to allow artists to apply to their opportunity. It also allows you to see and manage all submissions made to your opportunity on the website, and to contact contributors directly.
Register now and you can start making submissions and even create your first opportunity for free.