The Fronteer Open 2019
December 2019 saw the closing of the second Fronteer Open exhibition and art prize at 35 Chapel Walk Gallery, Sheffield. The exhibition is organised by husband and wife duo Michael Borkowsky and Sharon Mossbeck, working together as arts initiative Fronteer.
The Fronteer Open 2019 began as an open call on CuratorSpace, which invited artists to submit work on any subject. 81 pieces of work were accepted, including paintings, photography, ceramics, textiles, sculpture and much more. "We were overwhelmed with the quality of the artwork submitted" said Sharon, "and visitors all commented on the diversity of the work in the exhibition. We always aim to bring a good mix of work, but really it all comes down to what artists choose to submit."
For a second year the exhibition returned to 35 Chapel Walk Gallery in the heart of Sheffield city centre, providing two floors of exhibition space. The gallery has an inclusive and community focused ethos, which really appeals to Fronteer, who aim to provide opportunities for artists from all backgrounds and abilities.
This year there were two art prizes available; a Judge's Choice and People's Choice prize. The judging panel was made up of Fronteer founders Michael and Sharon, alongside award winning artist and founder of Harrington Mill Studios, Jackie Berridge. This year the exhibition was sponsored by CuratorSpace who supplied prizes for the 2 winning artists.
The Judge's Choice Prize saw 5 artists shortlisted, but was ultimately awarded to Anastassia Zamaraeva, and her work Artefact 5. Michael Borkowsky told us "It was a unanimous decision by the judges, who all felt very drawn to the work. There is such depth to the work; it is clearly a very well designed ceramic piece, and it's visual elements take cues from language and narrative. A fascinating piece of artwork."
The People's choice prize was very close, and came down to just two artists, but in the end the winner was Art Harding with his work Lost Touch. "The People's Choice vote is such an interesting way of deciding the winner and really getting the community involved in the exhibition. You never can be certain of a clear winner until the end" said Michael.
The Fronteer Open 2019 received almost 500 visitors and was well received, with the varied nature of the exhibition and opportunity to cast a People's Choice vote adding to its appeal. Providing an opportunity to vote gave the audience an opportunity to fully engage andinteract with each of the works on display.
So after two years of running The Fronteer Open, what's next? "We aim to grow and establish this independent art prize as a regular feature in Sheffield. Two years ago we were told that our plans were too ambitious, but here we are, representing artists from all over the UK." says Sharon. "35 Chapel Walk Gallery has already been booked for November 2020 so it's never too early to start thinking about what you might want to submit."
You can expect lots more exhibitions from Fronteer in 2020, from smalls works and postcard exhibitions to high end exhibitions inspired by the sea. Keep an eye on CuratorSpace for upcoming opportunities.
https://fronteerart.wordpress.com
Subscribe to our newsletter
Get the latest CuratorSpace news, updates about new opportunities, upcoming deadlines, and art-related promotions.
Advertisement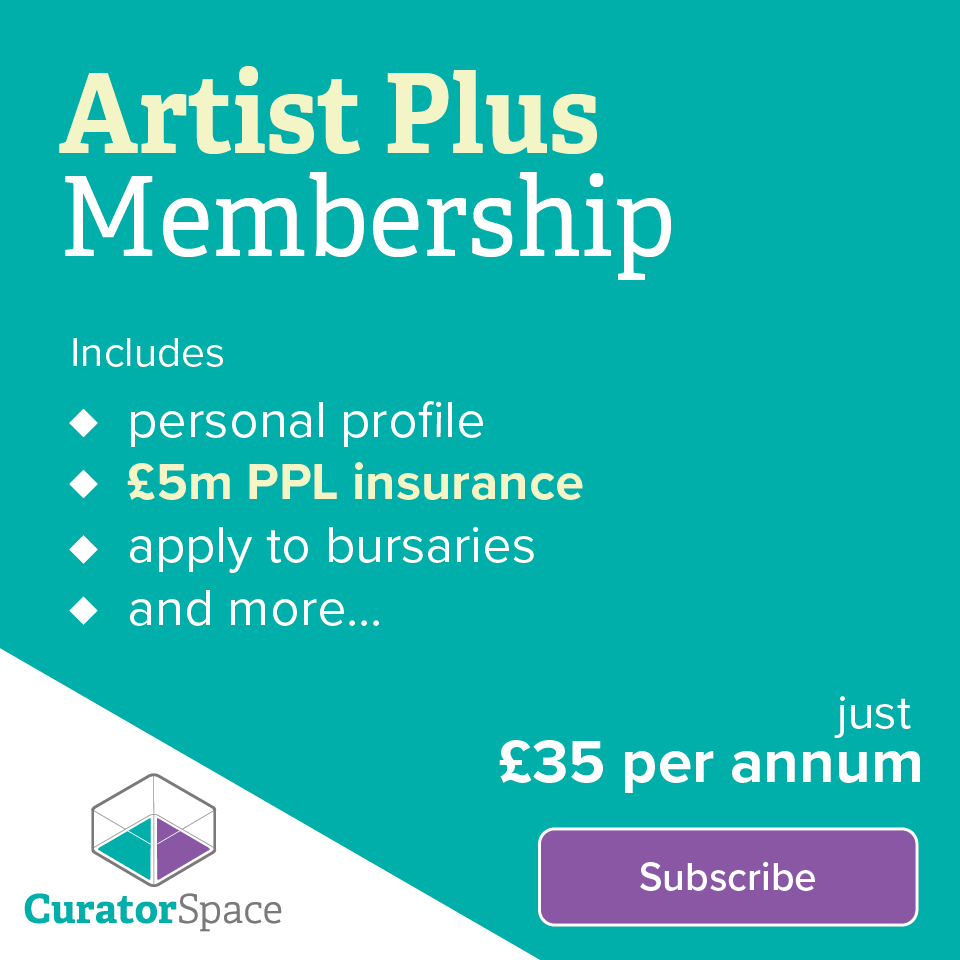 Not another listings site
CuratorSpace isn't another listings website; it's a place where curators and organisers can use custom online forms to allow artists to apply to their opportunity. It also allows you to see and manage all submissions made to your opportunity on the website, and to contact contributors directly.
Register now and you can start making submissions and even create your first opportunity for free.