Video artists on Leeds Big Screen: December 2018
CuratorSpace is working with Leeds Big Screen to showcase artists with a connection to Yorkshire who work in film and video. Films will be screened in Millennium Square at 1pm and 6pm daily throughout December. Here are the artists who will be showcased this month.


A616
Supper Mountain Mimih, 2:31, 2017

A616 are an experimental film duo. Their film, Supper Mountain Mimih, is set along and around Burley Road, Leeds. It is an exploration of Object-oriented ontology (OOO), a theory that rejects the privileging of human existence over the existence of nonhuman objects.

"The object of this plaice is to record a mountain that has never ever played like a field. A fuller record of this plaice is snared in a net + 25 + 17 + 23."

https://vimeo.com/a616



John Cockshaw
The Great Music and The Flame Imperishable, 5:15, 2015

Original visuals combined with licensed music from AKM Music portray a celestial backdrop and birth of a galaxy as loosely inspired by the opening sections of JRR Tolkien's grand mythical work 'The Silmarillion'.

www.facebook.com/JohnCockshawFineArtist



Sarah Danaher
Life's a Beach and Then You Die, 3:54, 2018

Sarah Danaher is a final year student of Fine Art with History of Art at the University of Leeds, having just finished a study abroad year in Marseille. Her work responds to our relationship with the ever-changing world of technology, the internet, and social media. She has exhibited nationally and internationally, with work featured in exhibitions in Assembly House and Art Hostel in Leeds, Two Queens in Leicester, as well as galleries and festivals in Barcelona, Marseille, and Caen.

Made in collaboration with Stefano Romes Statti, the video explores the thought consuming act of walking backwards, comparing it to the mind-numbing nature of aimlessly scrolling through the internet. The two screen video compares the process to the cursor walking around the computer screen.

https://vimeo.com/user44841090
http://sarahdanaher.wixsite.com/artwork



Clare Dearnaley
Random acts of learning, 4:10, 2018

Clare is an Artist & Filmmaker with a First Class degree in Fine Art and a Post Grad in Electronic Imaging from Duncan of Jordanstone College of Art, She works independently by commission and regularly collaborates with other practicing artists, filmmakers and community. She has developed concepts, writing, directing, and producing a series of documentaries and award winning arts projects. Clare enjoys solo film commissions and creates her own personal art work for screening and exhibition.

Random acts of learning is an experimental film that celebrates creativity and learning as an empowering process. A young boy playing as a robot struggles across the huge landscape of Ilkley moor. He's learning how to navigate the terrain in his physically restrictive outfit that he's made from a large cardboard box. This juxtaposition of playful, imaginative act in a challenging environment summarises many of the ideas in this film … and the current climate and space for creativity in education.

The 'robot' is caught in his moments of accomplishment, joy, effort and play. By stepping outside ourselves and using our imagination, we can lose ourselves in creative acts, they help us to express and cope with feelings, stimulate the imagination, to problem solve and help prepare one for life.

www.facebook.com/clare.dearnaley
https://vimeo.com/user36671669


Dom Heffer
Meta - Semantic - Painting, 4:13, 2018

Dom Heffer (b.1978, London) is a painter, based in Hull. Often large scale, colourful and anarchic, his work investigates the infrastructure and 'semantics' of painting. Current works imagine communications networks intruding on our visual world; canvases are netted with transmission beams, figures (or 'stooges') are distorted by interference, and visual devices called 'creative blocks' disrupt narrative schemas.

Over the last fifteen years Dom has worked with many arts and research organisations, some of which include, Institute of General Semantics, New York, Media Ecology Association, Bologna, UK City of Culture Hull 2017, 20/21 Visual Arts Centre, Scunthorpe, and The Estate of Francis Bacon, London.

This work shows the initial 'structures' of three paintings through a series of animated thought processes that develop into 'final' images. Ideas from communication theory, from Alfred Korzybski to Gregory Bateson, inform the work, which is formed into three chapters : 'Meta', 'Semantic' and 'Painting'. The work was shown at the 66th Institute of General Semantics Symposium, New York City, 2018.

www.ideasinthevoid.com



Tony Maj
Shoes That Pinch, 2:32, 2018

Tony is a Sheffield based artist, working in photography, video, sound and sculpture. His artistic practice is about altering and adapting space to generate new contexts that opens up unfamiliar connections and new narratives. The work represents the sensibility between life experiences and considered perspectives. These form visual poems that project theatrical expressions with seemingly invisible landscapes and urban architecture.

Shoes That Pinch is a film, dream-like in quality. With the use of brutal urban architecture and industrial sculptural spaces, the film is a reflective narrative of anecdotal visual boundaries, that overlap in a documentary style approach. I use my own electronic compositions with a selection of found sounds to make the soundtrack.

www.tonymaj.co.uk



Kenneth Yates
Castle on Wheels, 3:33, 2012

Kenneth Yates studied Fine Art and then Creative Writing at Leeds University. Currently a freelance filmmaker. He works in writing, photography, and film and has made short films for Screen Yorkshire and North West Vision.

Using old home movies, treated stills, and in-car footage, 'Castle On Wheels' is a journey of and in the motor car from promising to polluting, through Northern cities and the places and spaces it has created and changed. Made in collaboration with Leeds-based musician Tom Fazzini.

https://vimeo.com/forestmedia


If you are an artist with a connection to Yorkshire and working in film, you can apply to show your work here: https://www.curatorspace.com/opportunities/detail/opportunity-for-yorkshire-artists-working-in-filmvideo/2645
Subscribe to our newsletter
Get the latest CuratorSpace news, updates about new opportunities, upcoming deadlines, and art-related promotions.
Advertisement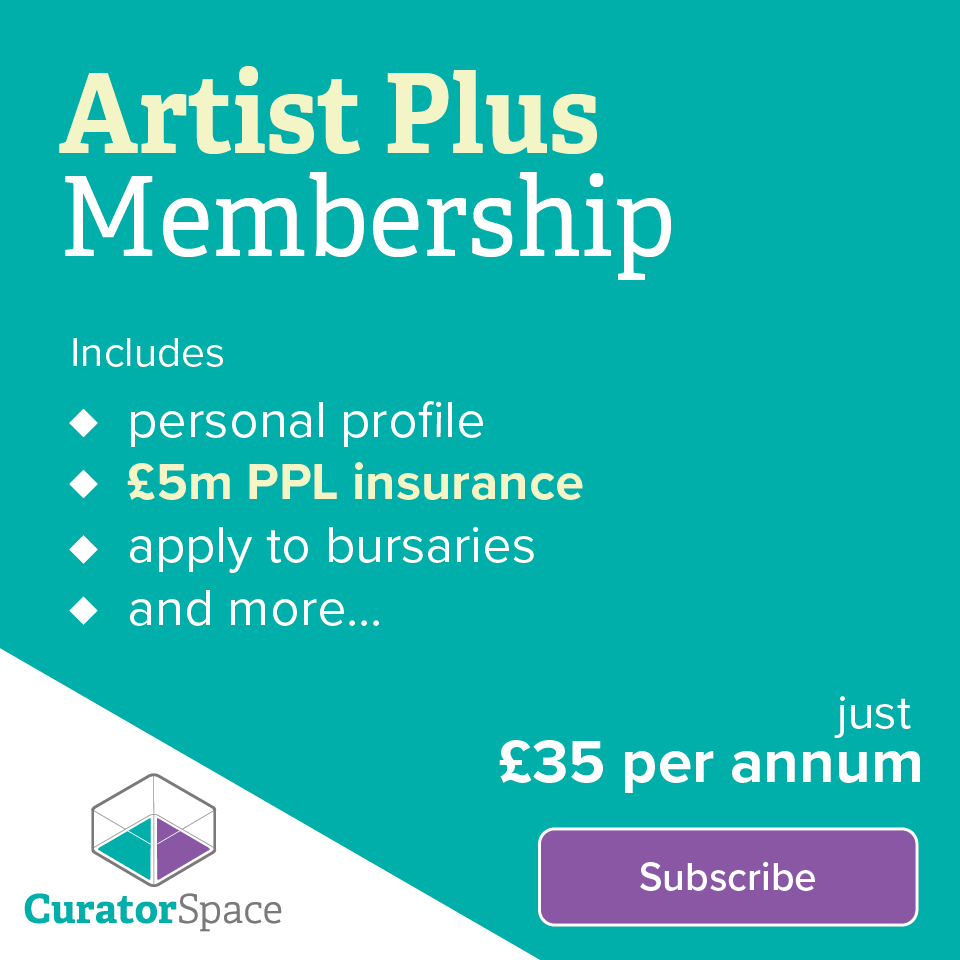 Not another listings site
CuratorSpace isn't another listings website; it's a place where curators and organisers can use custom online forms to allow artists to apply to their opportunity. It also allows you to see and manage all submissions made to your opportunity on the website, and to contact contributors directly.
Register now and you can start making submissions and even create your first opportunity for free.